Thank you to Jane Stevens for the research and photographs of her Grandfather William.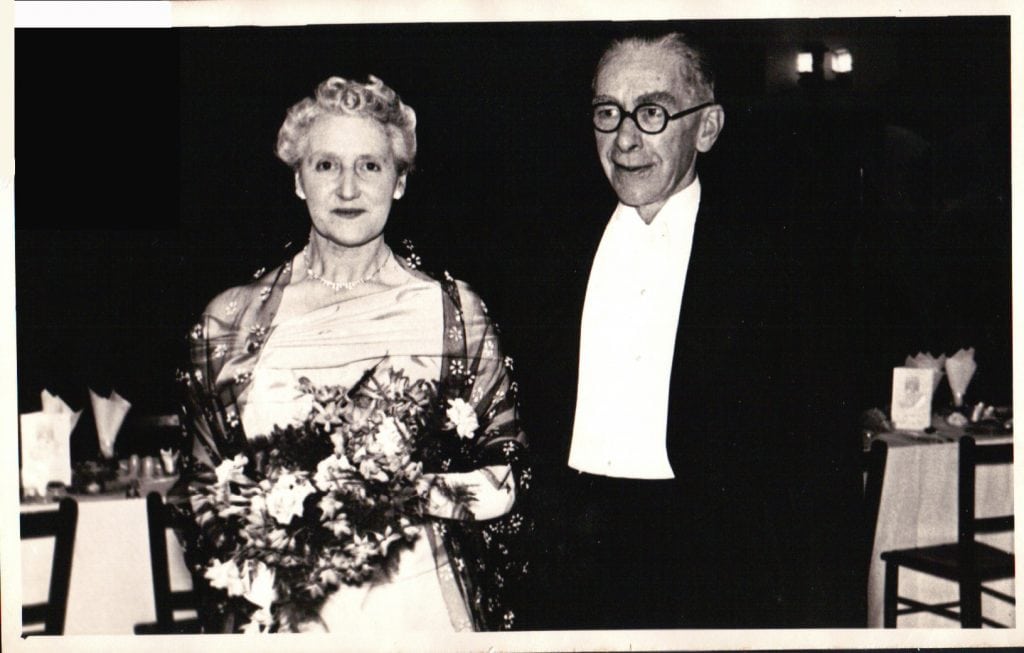 William Burgess was born in Maidstone on 11th December 1892, the son of WiIlliam and Ada. William's father worked as a gardener and beerseller. The Burgess' had another child, a younger daughter Dorothy.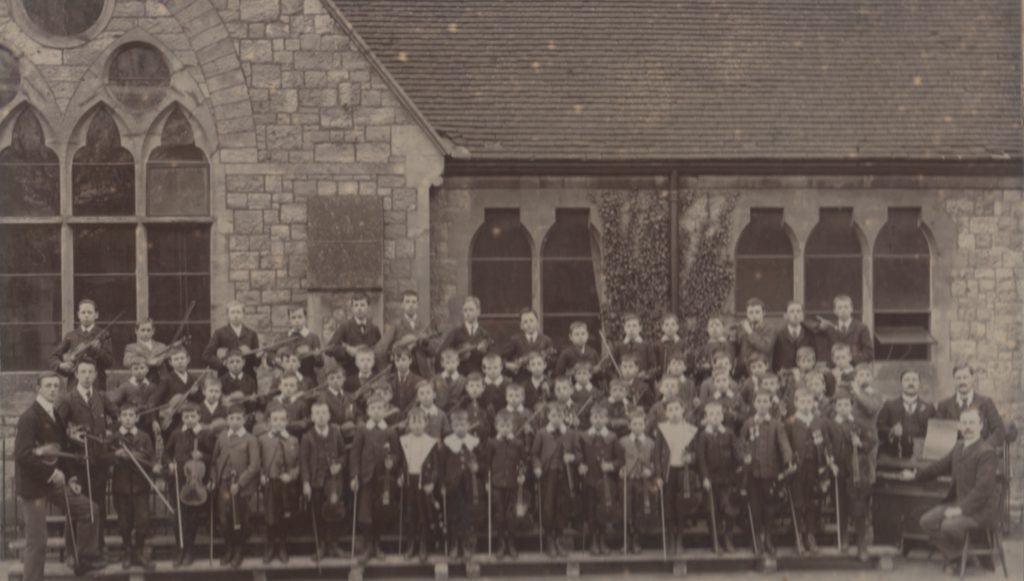 William attended All Saints Public Elementary School, Maidstone from 1900-1906, where he learnt to play the violin. His granddaughter Jane can remember him playing the violin for the family especially at Christmas.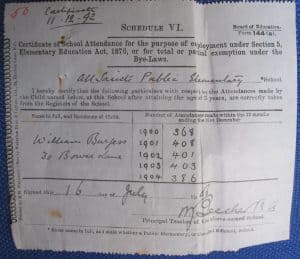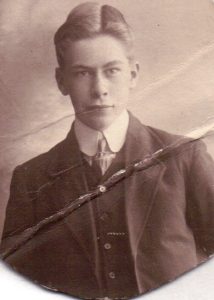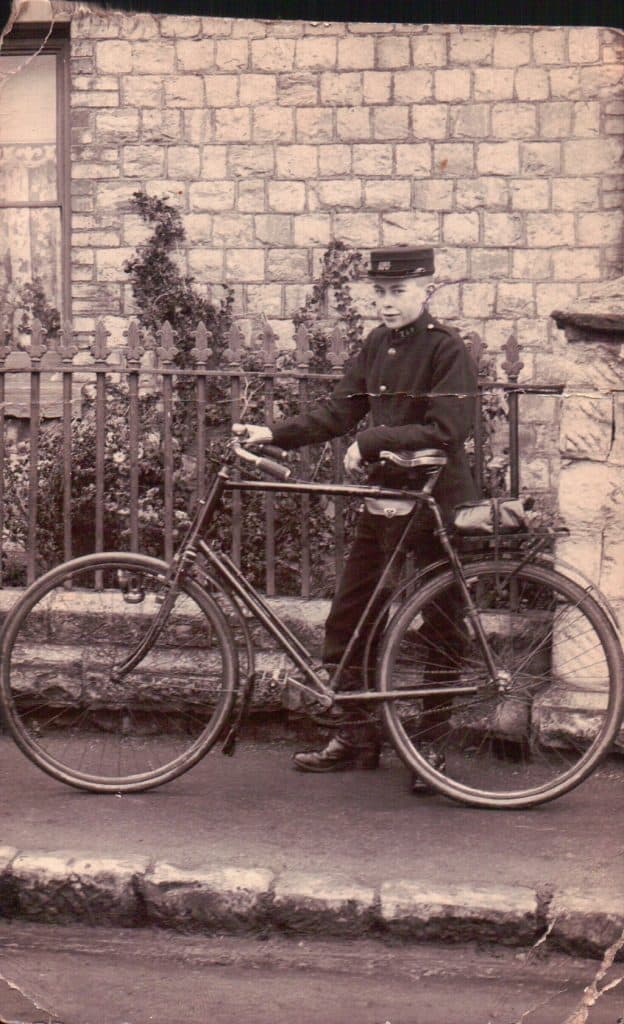 He joined the Maidstone Post Office as a boy messenger in 1907.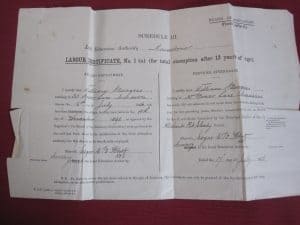 In 1909, he trained as mail learner at the Post Office in Hastings, and aged 18 in 1911, was a postal clerk. William was lodging in Hastings with the Elliot family.
He arrived in Dorking in May 1911 and became a sorting clerk and telegraphist at Dorking Post Office.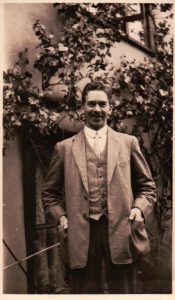 William enlisted in December 1914 in Houghton Regis in Bedfordshire. He underwent his medical on 15th December 1914 before reporting back for duty on the 26th December 1914.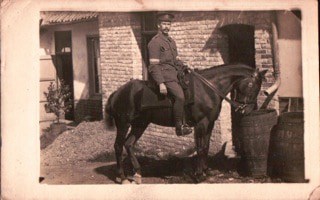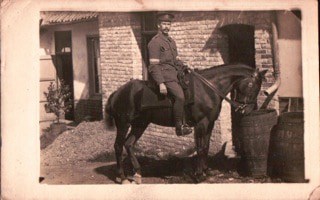 At the time of his enlistment he appears in perfect health, a tall individual at 5 feet and 11 inches.  He lists his father as his next of kin at Foresters, Knightrider Road, Maidstone. Due to his peacetime career at the Post Office, he takes the army signals test and proves 'proficient'. The Army form B121 shows William posted to a telegraphist office on the 20.9.1916.
William was with the Royal Engineers 5th Army Signals Company. It is difficult to work out precisely where he would have been based during his training. He left for France on the 19th July 1915 and arrives on the 20th July 1915. His arrival in France was during a relatively quiet spell, but September 1915 saw the start of the Battle of Loos. The 5th Signals were attached to the 2nd Army Division who took part in this Battle.
The Battle of Loos was the largest British offensive mounted in 1915 on the Western Front during World War One. The first British use of poison gas occurred and the battle was the first mass engagement of New Army units of which William was a part. The British offensive was part of the attempt by the French to break through the German defences in Artois and Champagne and restore a war of movement. Despite improved methods, more ammunition and better equipment the Franco-British attacks were contained by the German armies, except for local losses of ground. Casualties in the Herbstschlacht (Autumn Battle) were high on both sides.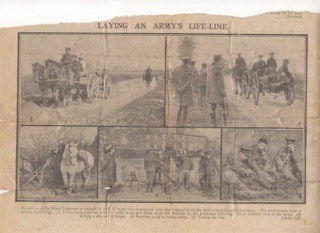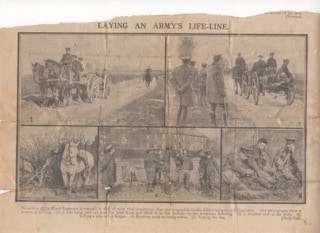 It looks as if William would have moved with the 2nd Army down to the Somme region in time for the Battle of the Somme – July-November 1916. Early in 1917 William's records show he is elevated from 'proficient' to 'skilled' – he would have gained both experience and lots of training by 1917, skills which he could put to good use after the war – unlike many of his fellow soldiers who found it difficult to gain employment in the 1920s. William had to maintain contact between HQ near the rear and the Artillery behind the lines and the Front Line trenches. This was done by Morse Code using a landline and Morse Key, and by signal lamp, then by "field phones".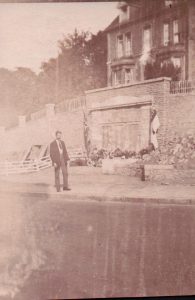 He earned the 1914-18 Star, Victory Medal, and British War Medal.
After the War, William married Rosina Sylvia Collins on the 1st June 1922. He was 29 and she was 21. Williams lists himself as a civil servant and his father a publican. Sylvia's father is a builder. Dorothy and Ada sign the document as witnesses. William shows his home as 20 South Street, Dorking and Rosina was living at 32 Mount Street. He became senior Post Office clerk in Dorking from June 1927. 
Rosina and William had four sons. (the third son Brian was one of twins and his twin was a girl, Sylvia, who died within the month.) They were Colin William, Derek Vernon, Brian, Gerald Keith.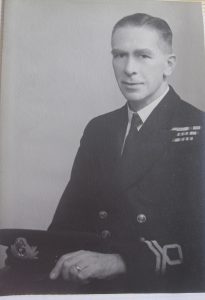 In the second world war he became a naval lieutenant as Fleet Mail Officer RNVR. The following is a timeline of his work there.
22.3.1944 Entered RNVR as Probationary Temporary Acting Sub Lieutenant, (Sp) (age 55)
27.3.1944 He was appointed Probationary Temporary Acting Sub Lieutenant, RNVR, (Special Branch) HMS Victory additional for divisional course. He had to report to the Commodore at the Royal Naval Barracks, Portsmouth pm not later than 1800hrs.
20.4.1944 HMS Victory additional as Zone Mail Officer Portsmouth Command for disposal by C in C Portsmouth.
12.8.1944 confirmed in rank with original seniority of 27.3.1944 (11/- a day plus 8/6 marriage allowance.)
He was first posted to Newhaven. His son, Colin, said he was there during the D-Day landings.
23.10.1944 Promoted to Sub Lt (Sp) and appointed 27.9.44
26.10.44 Ty Sub Lt to YEOMAN additional for duty in BFMO Reading (temp)
15.11.44 Ty Sub Lt to President additional for ?passage to date and President additional for British Naval Liaison Party Australia on staff of V.A.(Q) for ? duty date to be reported as Acting Temp Lt (Sp) on assuming latter appointment.
On 14th December 1944 he embarked at Gladstone Dock, Liverpool for Manus in the Admiralty Islands, via Sydney.
27.1.45 Reported BFMO Sydney and to Golden Hind Warwick Farm Sydney. Duty in BFMO
29.1.45 apptd Deputy British FMO Sydney (Golden Hind)
5.2.45 apptd HMS Lothian for FMO RAFT(Manus), to join 'City of Paris' on Monday12th Feb at Sydney. Also going by  'City of Paris' to Manus were Lts F Dodsworth, S T Burchell,(S) W R D Yeadell, surgeon E D Mitchell, and Sub Lts L Wright, D T Coles, K F Childs, L R Keith and Lt D J Hunter, all RNVR except Keith , RNR.
24th Feb 1945 arrived Manus.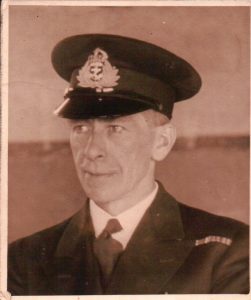 In the large natural harbour Britain had permitted the American navy to build a Pacific base. Britain had put together a British Pacific Fleet for which William was the Fleet Mail Officer. Outstanding service in the 'Pacific Theatre' earned him an M.B.E (British Empire Medal Military)) awarded on 13.6.1946. He overcame barriers to setting up a postal service for the troops to boost morale. Once he flew without oxygen in a cargo plane in order to get to an island without delay.  He organised local department stores to donate and deliver tables and other equipment to set up the post office.  An order for a million copies of forces correspondence sheets or aerogrammes (air mail letter equivalents) was refused so he re sent the order, this time as two requests each  for half a million.
He also gained the 1939-45 Star, Pacific Star, France and Germany Star, Defence medal, and the War Medal, 1939-45.
Back in Dorking, he lived at 40 Howard Road with his wife Rosina, all four boys were born in the house. Jane Stevens (granddaughter) remembers that "on the way back from a day out, the boys would ask him to stop the car at a pub on the way home. Grandpa would sometimes stop saying "Nice drinks for good men".
After the boys had grown up Nanna and Grandpa lived at "Rosemary", 47, Deepdene Vale, Dorking, then a new bungalow 'Alpenrose", Bregsell's Drive, Beare Green, with lots of concrete steps up to it from the unmade road.
At Christmas in the late 1920's William and Ada would come to Howard Rd, a 3 bed-roomed house, for a few days and grandpa would take his dad to The Jolly Farmers at  Buckland for a drink of beer.
[Jane visited the pub, with her father Colin, on the way to visit the Dorking Museum in 2012.]
Later he was officially recognised as Overseer and then Assistant Postmaster in 1951.
William became a Freemason in Dorking, on 6th April 1936. He was also the secretary of the Dorking Swimming Club.
In 1967, William was awarded Scout Thanks Badge 1967 (for those not in the movement but who have been of service to scouting.)
William died on 9th July 1968 in Dorking General Hospital and was cremated at Surrey and Sussex Crematorium, Worth, Nr Crawley. His wife Rosina lived in Dorking for nearly her whole life and died on the 13th June 1994.