Here at Dorking Museum, we love solving a mystery and we love it when people send mysteries into us.
Back in October, Jay Neale contacted us, as he'd found this bottle fragment and asked for our help in identifying it.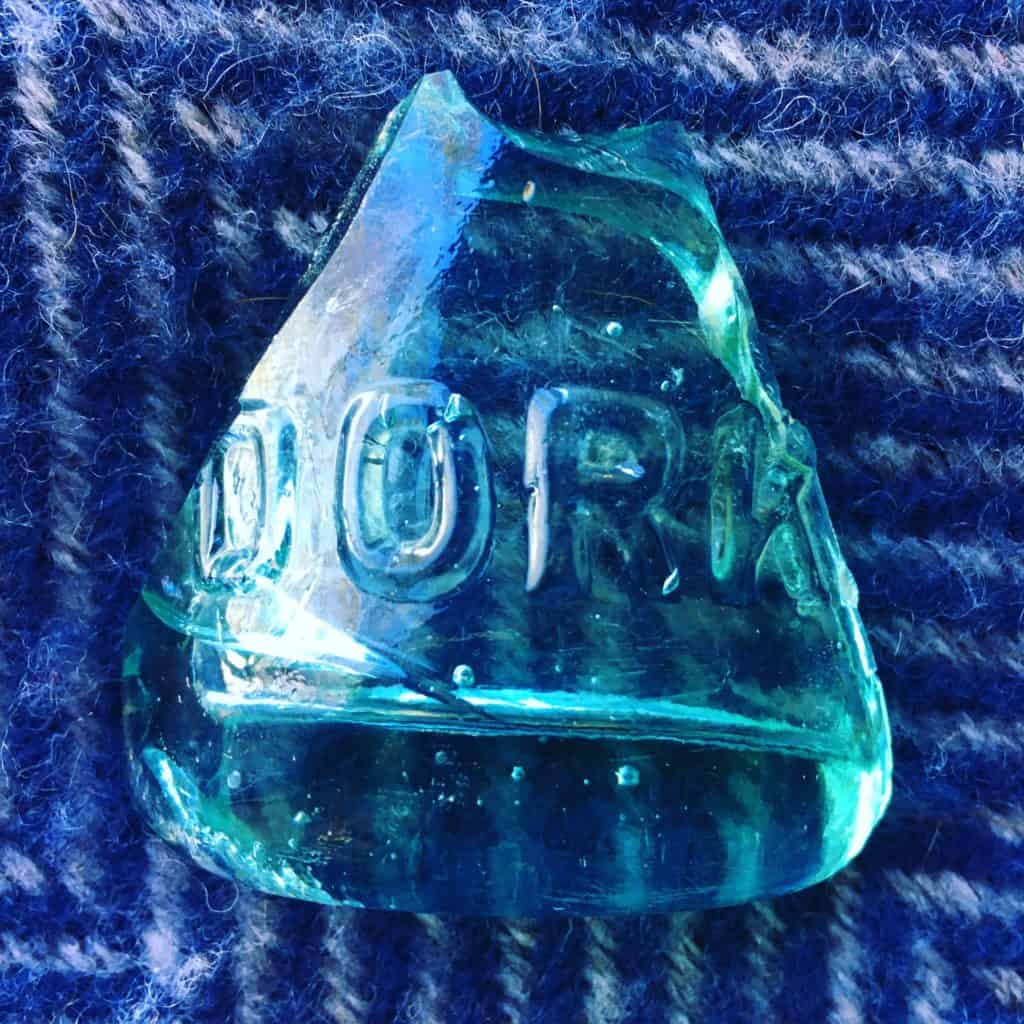 We thought it may have come from a Butler & Sons bottle.
Sam Dawson, one of the Museum cave guides, is an expert on bottles and expanded on this
"It looks like the fragment you found was from Edwards' main rivals, WR Butler & Sons, who lasted from Victorian times until the 1960s. They operated in North Street, Dorking from the late 19th Century to 1930 before moving to Portland Road. They closed in 1967, put out of business, they said, by the failure of people to return their bottles for deposit. A year before they had been confident that they were seeing off the competition from the big manufacturers thanks to their ability to fulfil next day orders for local retailers who might be running low due to good weather. Their bestsellers were ginger beer, lemonade and apple crush."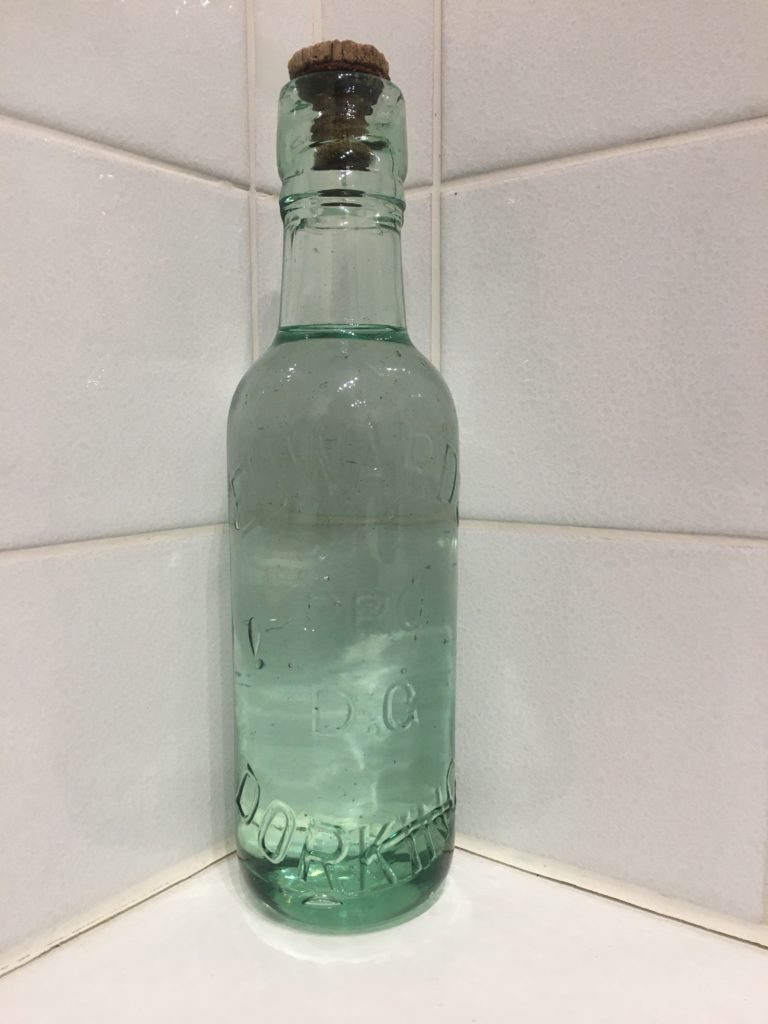 Then, in January, Jay contacted us again "Much to my excitement, on Monday I found an intact bottle complete with original stopper. It is an Edwards bottle. I was just wondering about the history, who Edwards & Co. were, where they were based in Dorking, what it might have been used for?"
Sam replied…
"What you have is a soft drinks bottle – most likely lemonade – sold by Edwards & Co, who were probably the second or third most successful of the five ginger beer and aerated waters makers in Dorking in late Victorian times. One ginger beer maker per town and often village was normal, the high number in Dorking was due to day trippers and walkers visiting the countryside around, especially Box Hill. Your bottle dates from c1895 to 1920. It's a Victorian design that would be dying out by the end of the First World War. If you found the bottle off a path or in the woods, say below a yew tree or by a river, you have probably discovered a relic of a long-gone picnic."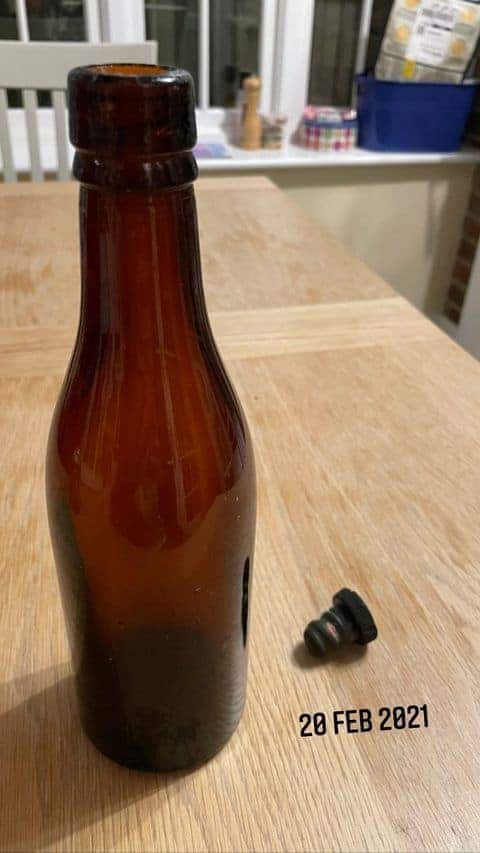 Our latest bottle was sent to us by Mike Vergien from Hikes of Surrey, Sam was able to identify this one as a bottle left behind by a day tripper to the area, in the first half of the twentieth century, "machine made, any time up to the 1950s, probably a beer but just possibly a cider or soft drink, dropped by a day tripper."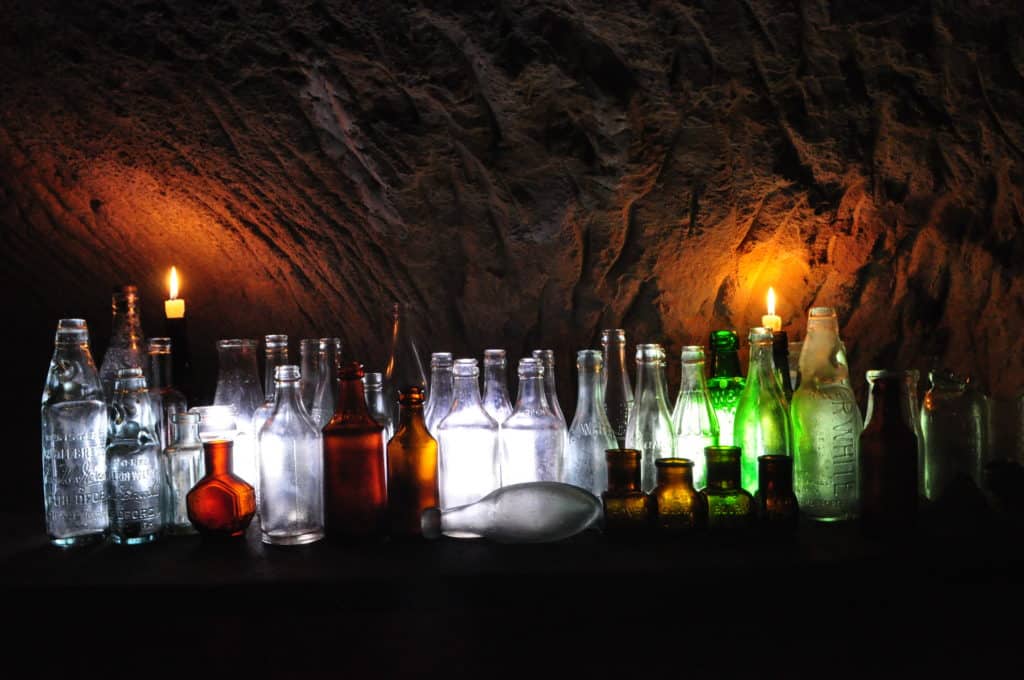 Sam has been digging up bottles since he was 14 or 15. "Any I find either get given away or (especially if they are local and may once have been stored there) go to re-equipping the South Street caves."