News from Abinger from 131 years ago. Thank you once again to Melissa Schaupp for her reporting.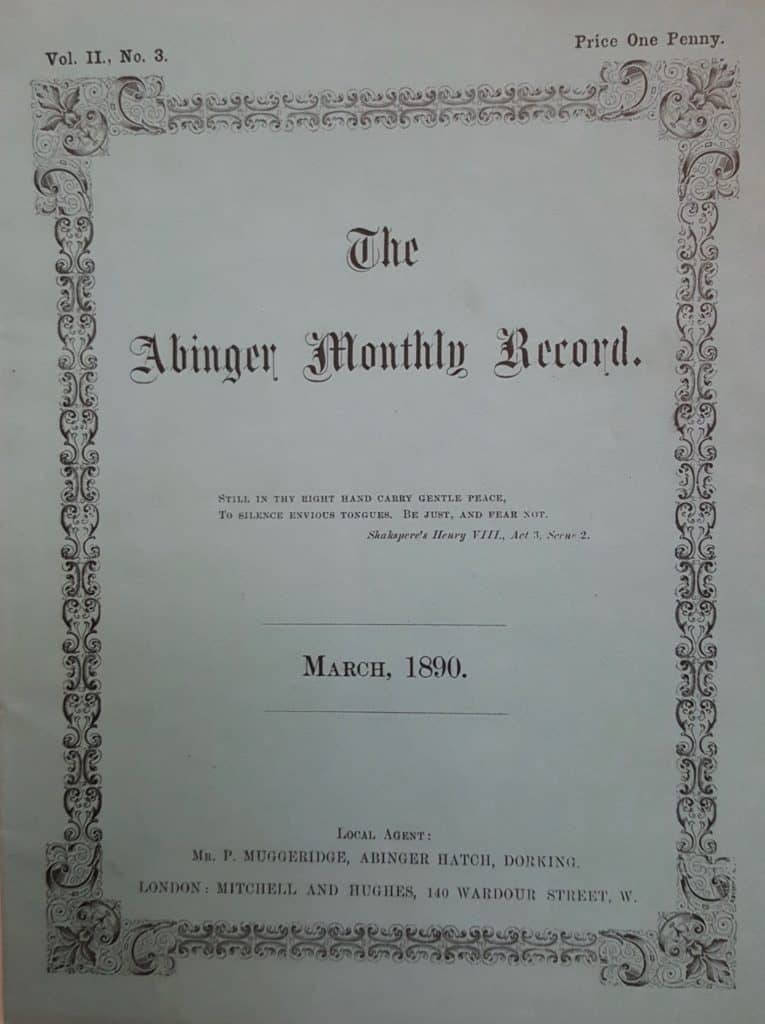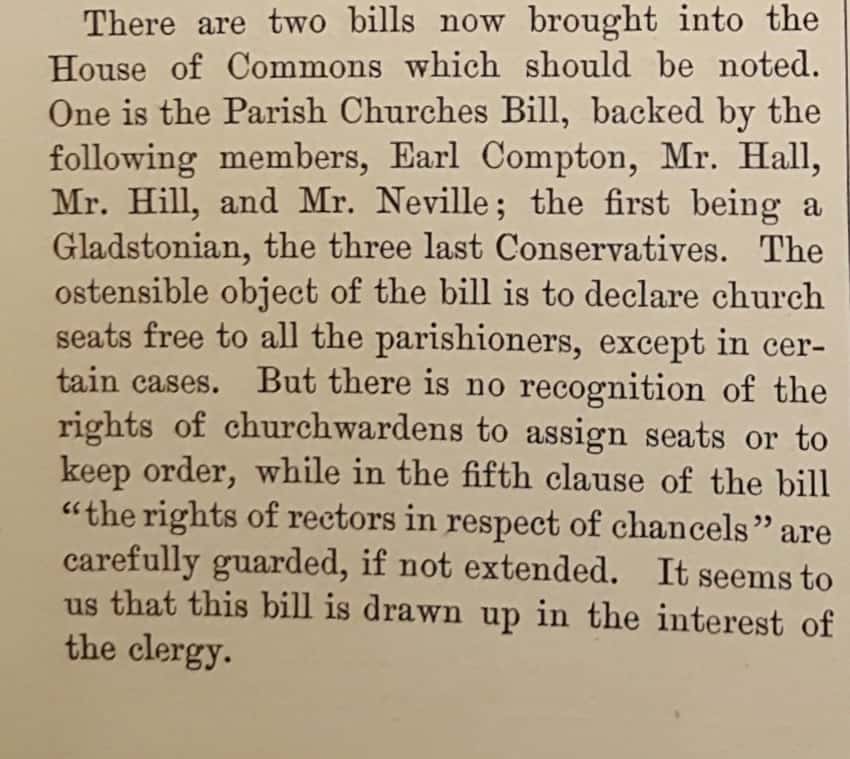 Complaint against the Parish Churches Bill, stating that it preferentially benefits the clergy and snubs churchwardens.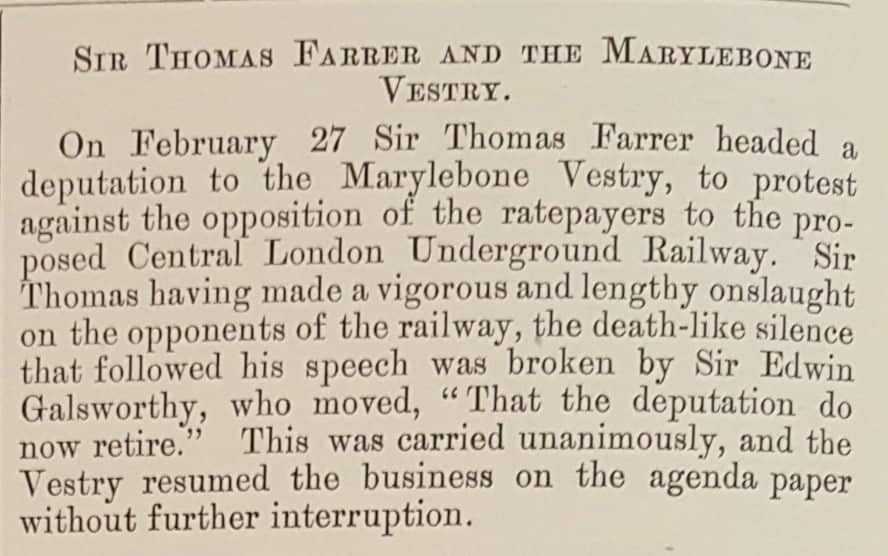 The Central London Underground Railway is proposed, to the opposition of many rate payers.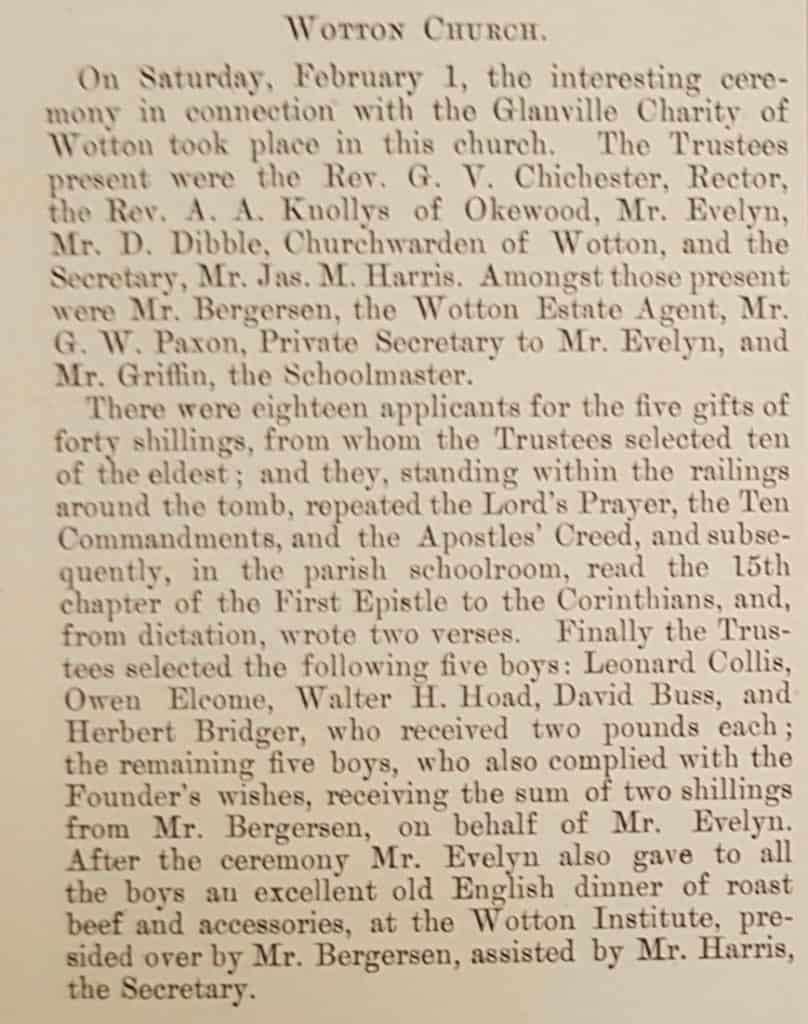 Details of the 'interesting' ceremony of the Glanville Charity.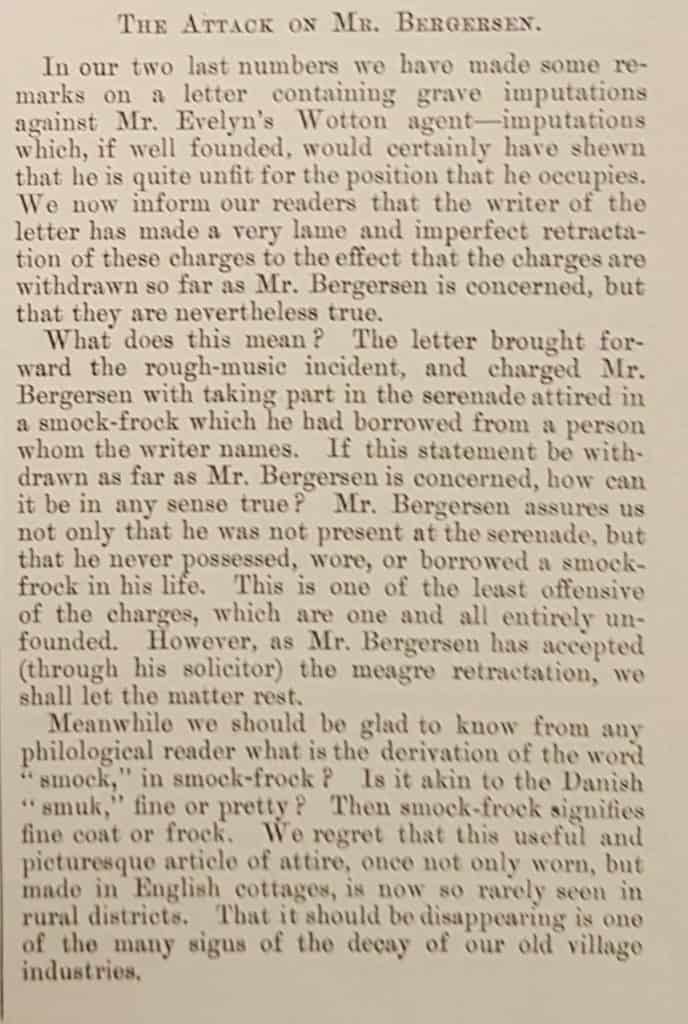 Details emerge about the rough music incident where a smock wearing unknown man sereades the Rector with criticism, in the historical style of rough music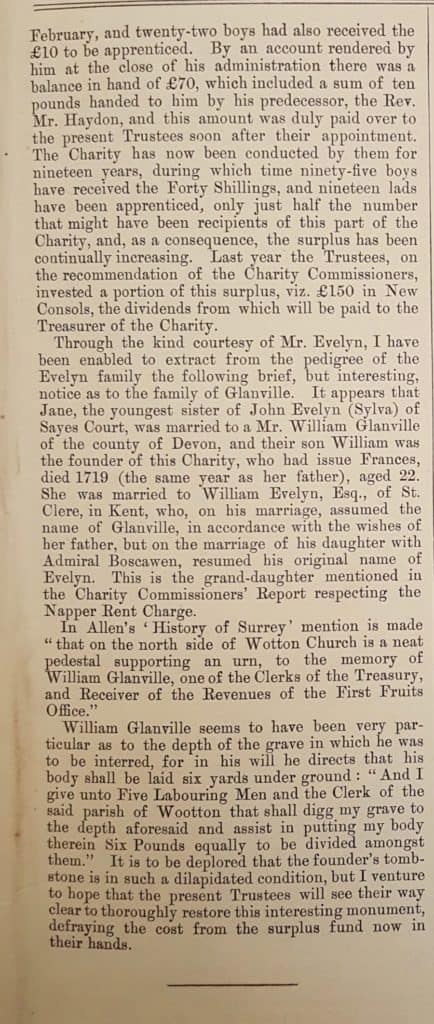 Continuation of the Glanville Ceremony.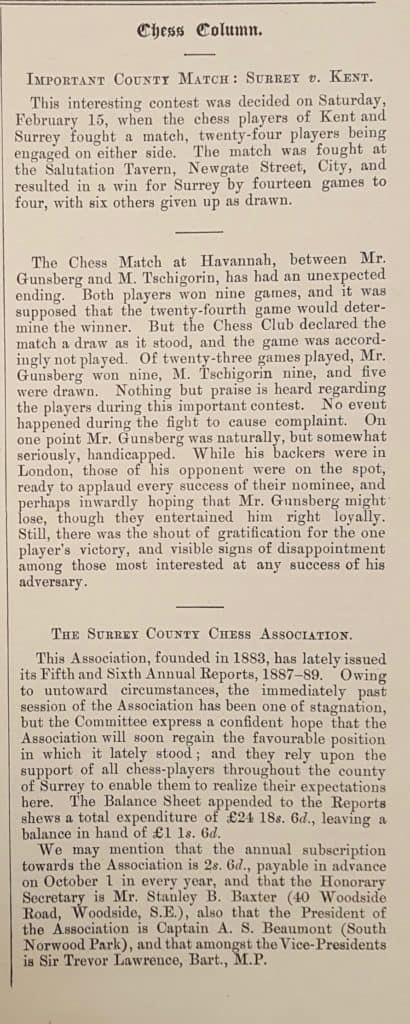 Details of Chess match between Surrey and Kent, organised by the Surrey County Chess Association.
A Shere Cycling Club is formed.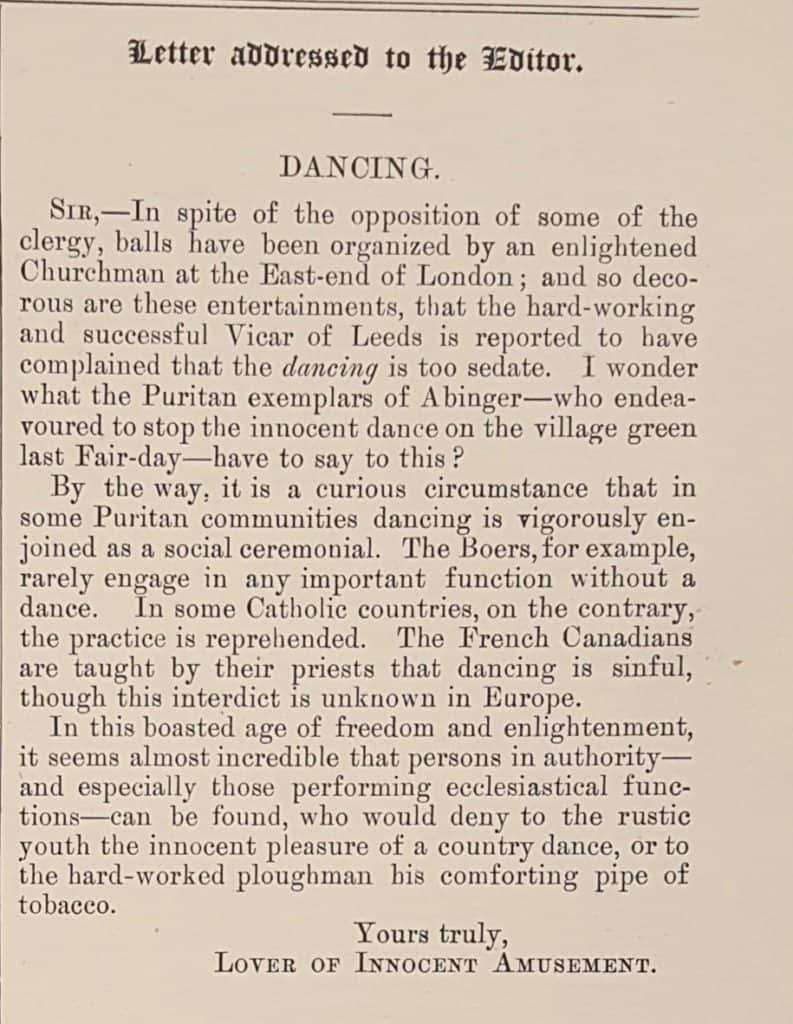 The Puritan community in Abinger is accused of condemning the innocent amusement of dancing at the most recent Fair-Day, despite 'the clergy now generally supporting the entertainment'.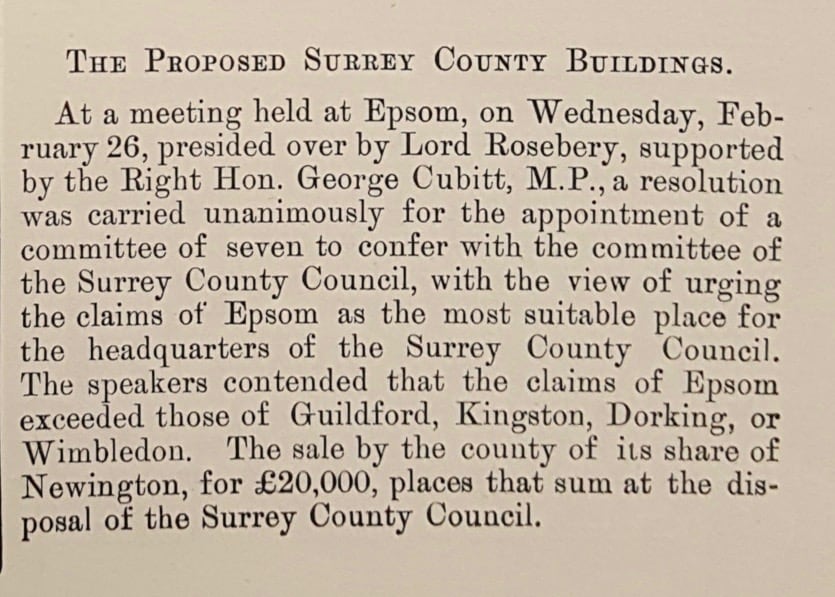 The proposed building of the Surrey County Council headquarters is discussed, where Epsom states it is the most suitable location.