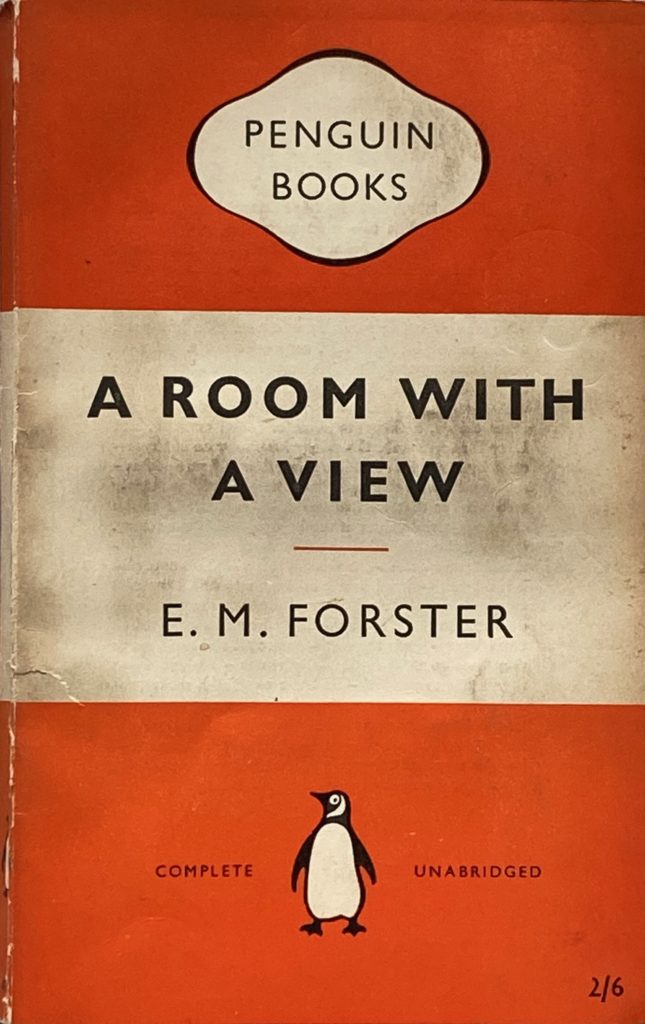 Published in 1908, A Room with a View, is set in Italy and in the fictional English village of Summer Street. Summer Street is generally considered to have been based on Holmbury St Mary (though the name seems to take some inspiration from nearby Friday Street).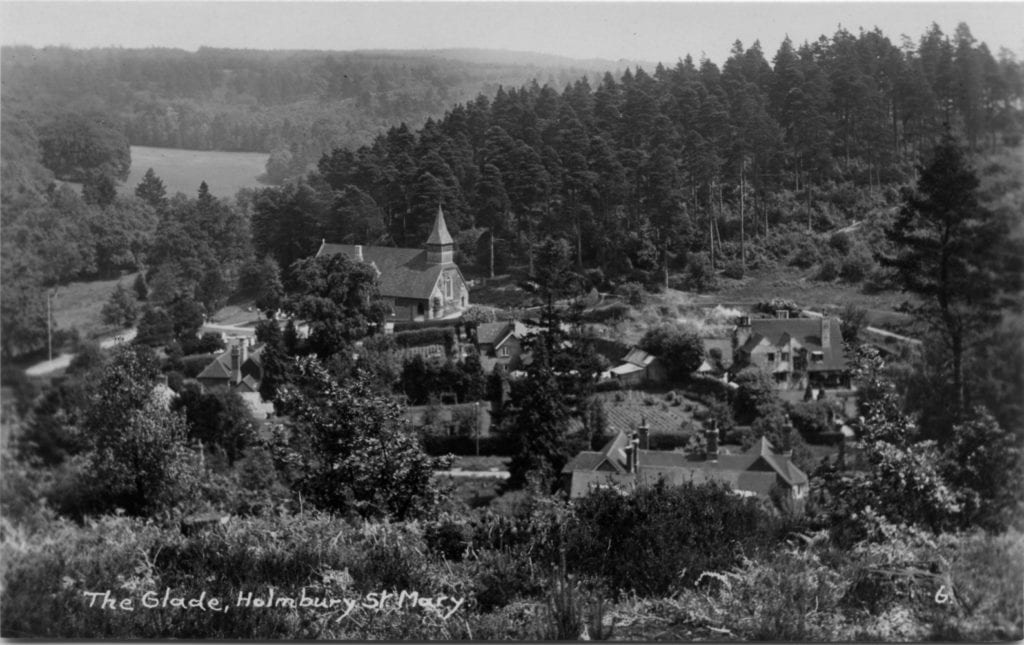 " "What's this place?"
"Summer Street, of course,' said Lucy, and roused herself.
The woods had opened to leave space for a sloping triangular meadow. Pretty cottages lined it on two sides, and the upper and third side was occupied by a new stone church, expensively simple, with a charming shingled spire. …Some great mansions were at hand, but they were hidden in the trees. The scene suggested a Swiss Alp rather than the shrine and centre of a leisured world, and was only married by two ugly little villas…. "
In the book the Rev Beebe is the vicar of St Mary's (where Forster's aunt and mother are buried). Windy Corner, the Honeychurch family home, is set on the southern slope of Holmbury Hill, and the skinny- dipping scene (in a pond described as 'like swimming in salad') is probably based on the pond on the path to the hill.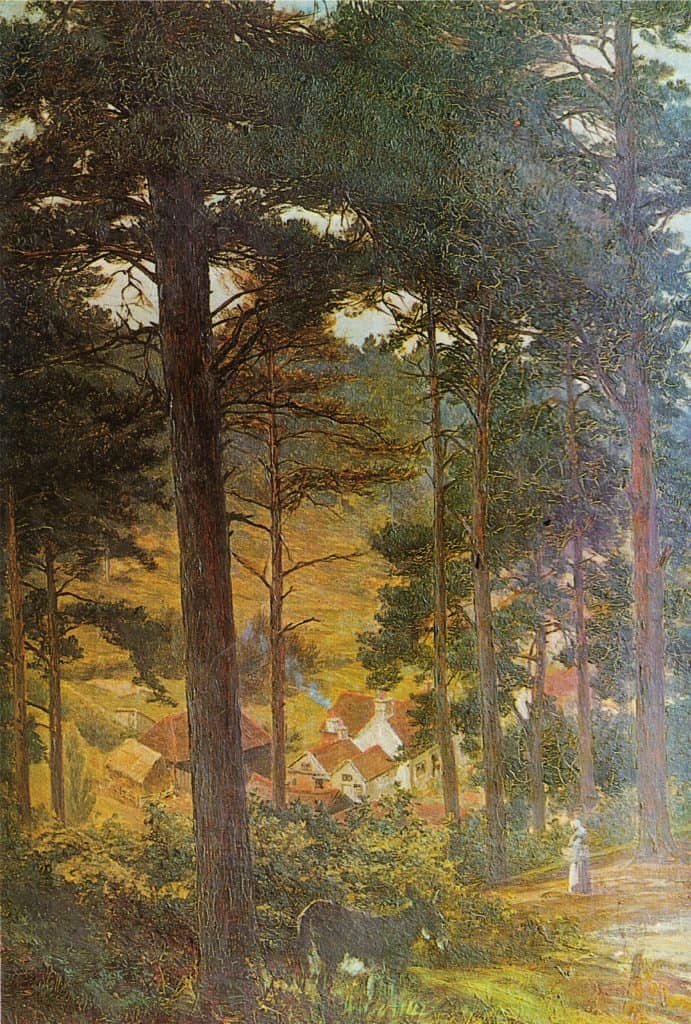 They climbed down a slippery bank of pine-needles. There lay the pond, set in its little alp of green—only a pond, but large enough to contain the human body, and pure enough to reflect the sky. On account of the rains, the water had flooded the surrounding grass, which showed liked a beautiful emerald path, tempting the feet towards the central pool….
…It was ordinary water, nor was there very much of it, and, as Freddy said, it reminded one of swimming in a salad.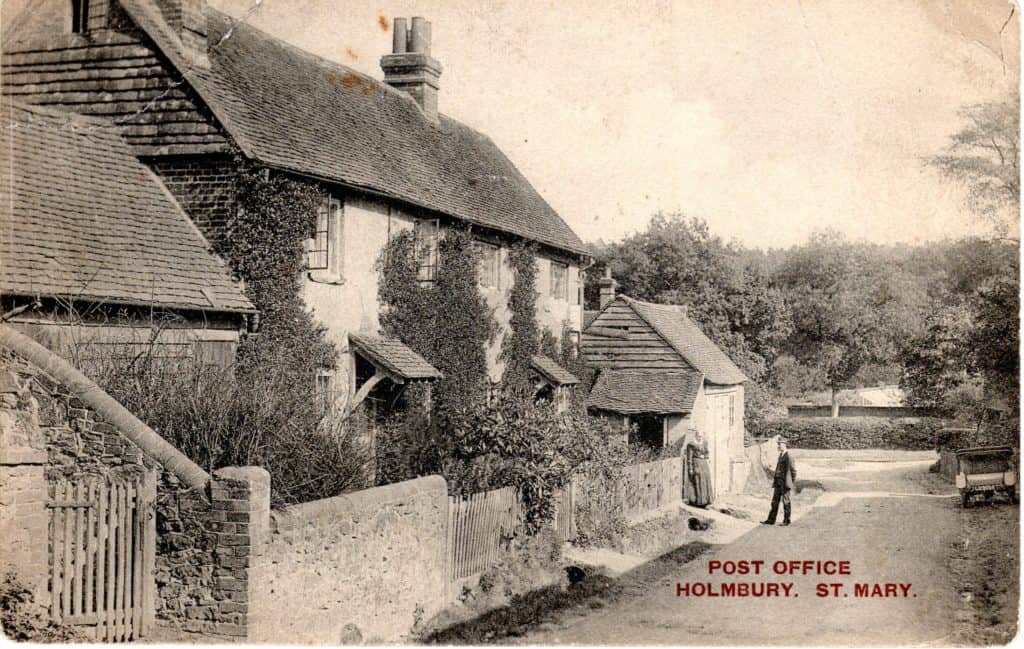 'Cissie' was the name of one of the villas, 'Albert' of the other…..'Cissie' was to be let. Three notice-boards, belonging to Dorking agents, lolled on her fence and announced the not surprising fact.
A Room with a View was filmed in 1985 with Helena Bonham Carter playing Lucy Honeychurch, and serialised for television in 2007.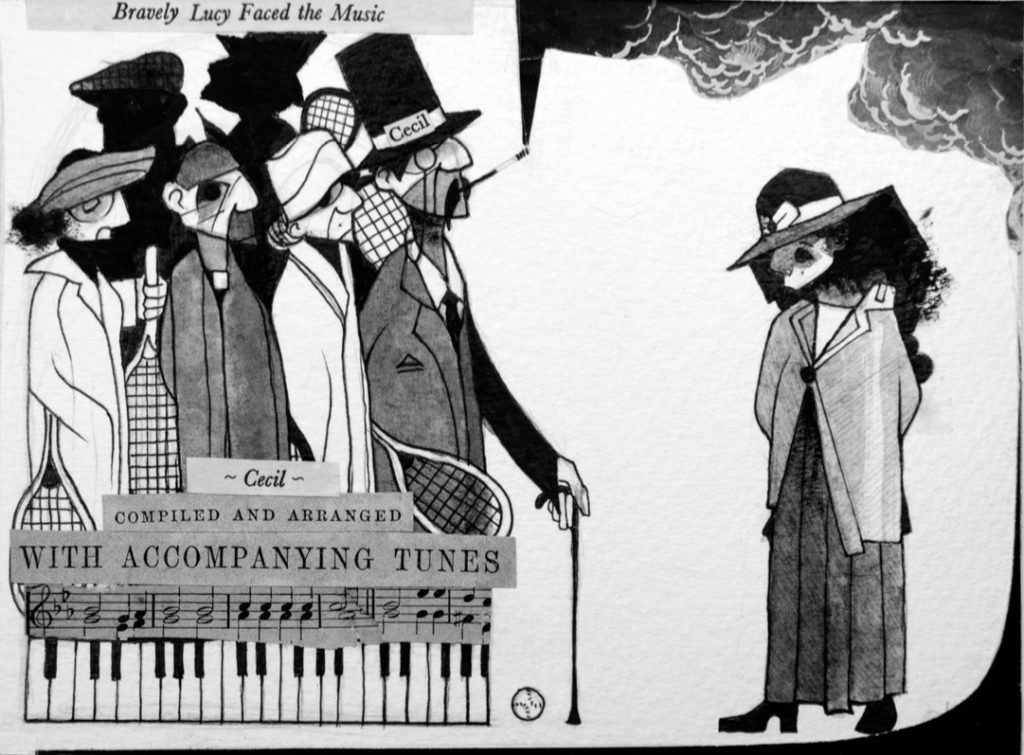 The book is summarised in Forster in 50, an illustrated reworking of Forster's novels by Heather Green and JC Green, published by the Cockerel Press.