Thank you to Kathy Atherton for the following research.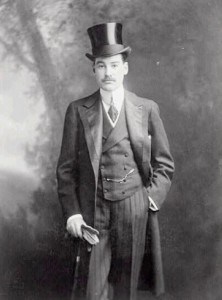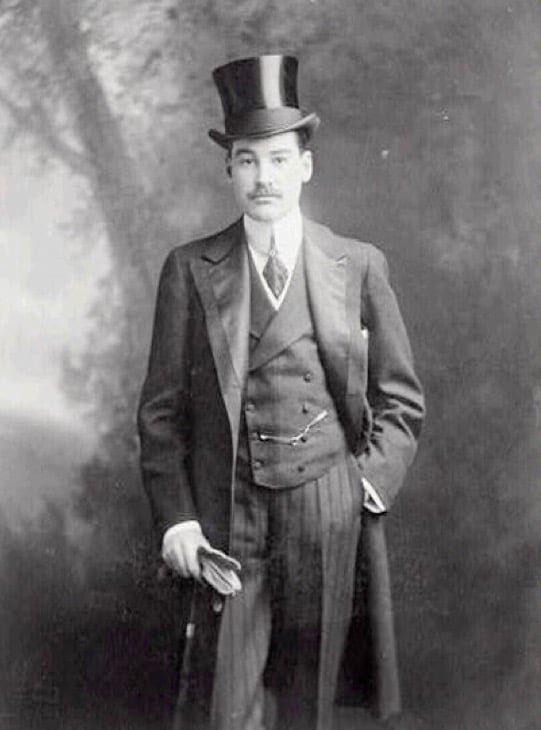 One of the wealthiest men in the world when he lost his life in the First World War, Alfred Gwynne Vanderbilt was the second son of Cornelius Vanderbilt II whose family had made a fortune in the United States' railway boom. When Cornelius died in 1899, (having disinherited his first son), he left the best part of his fortune to the 22 year old Alfred who is thought to have inherited some $70 million. Horses, rather than business, however, were Alfred's passion.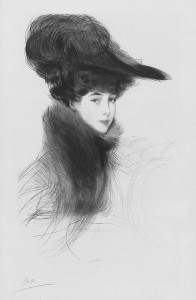 Alfred Vanderbilt's cousin Consuelo was married to the 9th Duke of Marlborough who had spent some of his youth in the 1860s at Oakdene in Holmwood where his father, the 8th Duke, resided with his first wife when he was Marquis of Blandford. His American step-mother, Lily, the dowager Duchess, rented the Deepdene between Holmwood and Dorking from 1893- 1911.
An Anglophile with family connections in England and in particular the Dorking/Holmwood area, Vanderbilt spent as much time in Britain as in the United States. His passion was carriage racing and he was often to be seen racing his carriages at great speed up from the South Coast to London, recreating the great days of private coach travel. On these excursions his guard would be attired in a gold-braided red coat and top hat. For the Holmwood stretch of the route Vanderbilt had a particular fondness, his coachman blowing his horn to bring out local children in the hope of pennies or sweets.
Vanderbilt was married in Reigate in 1912 at a private ceremony with just four witnesses. Both he and his bride, another wealthy American, Margaret Emerson McKim, had been previously married, his first wife having divorced him for adultery with the wife of the Cuban Ambassador to London who subsequently committed suicide. McKim divorced her husband on grounds of cruelty and Vanderbilt faced a lawsuit from her husband on the grounds of 'alienation' of his wife's affections. At the time of their marriage McKim was living in Betchworth.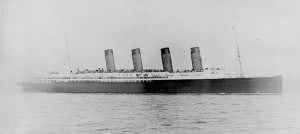 On 1st May 1915 Alfred Vanderbilt left New York on the Lusitania for a meeting of the International Horse Breeders Association. He was also to have offered a fleet of wagons to the British Red Cross.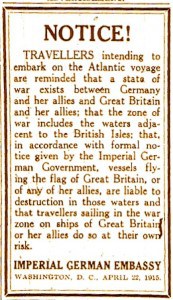 Only days before he sailed, Germany had issued warnings that all British ships in Atlantic waters should consider themselves at risk of attack. He received an anonymous personal warning not to travel but laughed it off as a prank to discomfort him.
On the seventh day of the voyage the Lusitania was sunk by a torpedo.
By coincidence Vanderbilt's uncle, George, had had a ticket for the Titanic but had not travelled when his mother had a premonition of disaster. His luggage had not been unloaded and went down with the ship.
Gertrude Vanderbilt Whitney. Her brother-in-law Almeric Paget took over the lease of the Deepdene after the death of Lily, Duchess of Marlborough, another Vanderbilt connection with Dorking and Holmwood.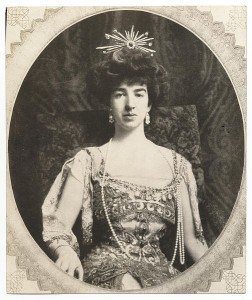 At the Vanderbilt Hotel Vanderbilt's wife was in the company of Alfred's sister, the sculptor and founder of the Whitney Museum, Gertrude Whitney. When days passed with no news of her brother she telegrammed her brother-in-law. Almeric Paget (later Lord Queensbury) was married to Gertrude Whitney's husband's sister Pauline and, in another Dorking/Holmwood connection, he had leased the Deepdene between 1911 and 1914.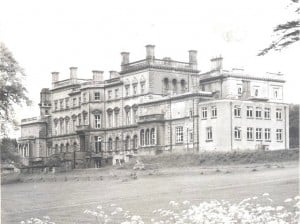 Vanderbilt's body was never recovered.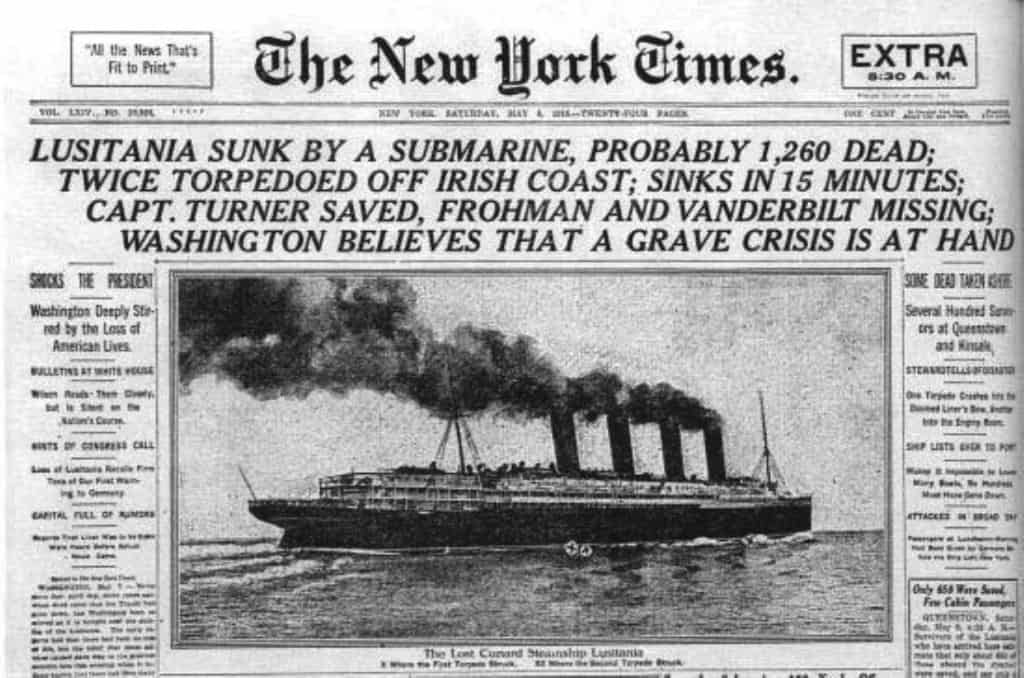 38 years old when he died, he left a son by his first wife and two infants by his second. In the immediate aftermath of the sinking lurid stories were printed in the papers recounting acts of bravery which seem to have been invented by journalists. Nonetheless eyewitness testimony seems to suggest that Vanderbilt did assist child passengers onto lifeboats and that that he probably did give up his life vest even though he could not swim.
In memory of Alfred Gwynne Vanderbilt
A gallant gentleman and fine sportsman who perished in the Lusitania May 7th 1915.
This stone erected on his favourite road by a few of his British coaching friends and admirers.'
Vanderbilt's roadside memorial was erected by his friends from the British Horse Society. It sits on land now owned by the National Trust which has been provided with a small fund for its maintenance.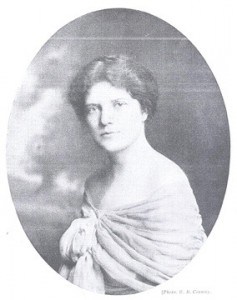 Another local connection and survivor of the disaster was Margaret Mackworth neé Haig, who was travelling with her father, (Viscount Rhondda and a former Liberal MP for Merythr), on the Lusitania when it was torpedoed.
Before the war she had been a militant Suffragette, involved in campaigns with Holmwood's Pethick Lawrences.
Hers was a fiercely pro-suffrage family; three cousins, two aunts and her mother all eventually took militant action of one sort or another whilst Mackworth, an Oxford graduate, became an organiser in Wales, a prolific writer, a burner of pillar boxes and hunger striker.
She (and her father) survived the Lusitania, being pulled from the water where she had been clinging to the wreckage.
In later life she came to live at Churt Halewell in Shere.