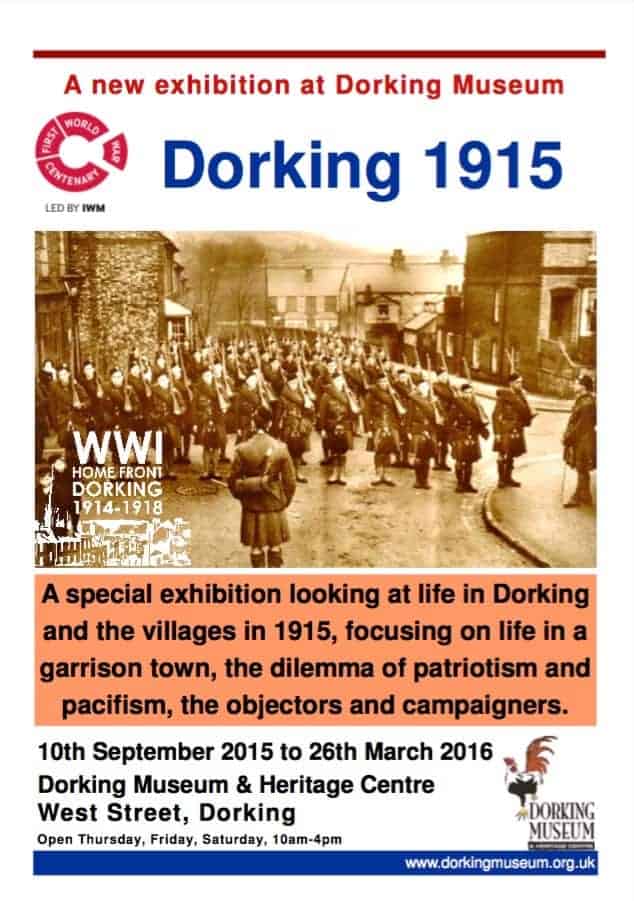 The exhibition explored the impact on local life of the thousands of troops billeted here, the dilemma of patriotism, and pacifism, the move towards conscription, and the activities of objectors and peace campaigners.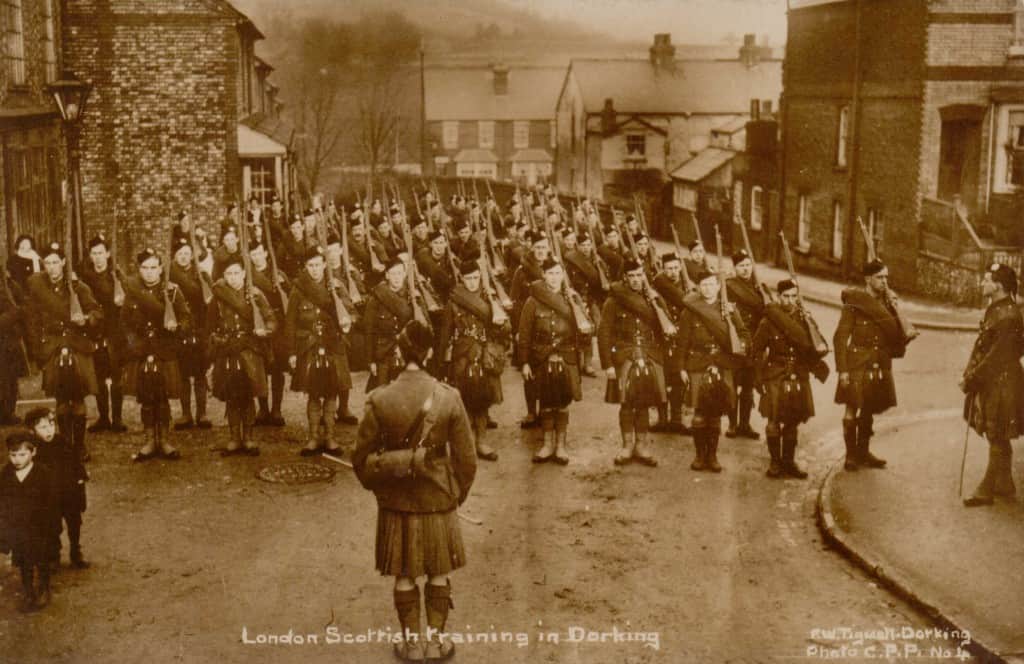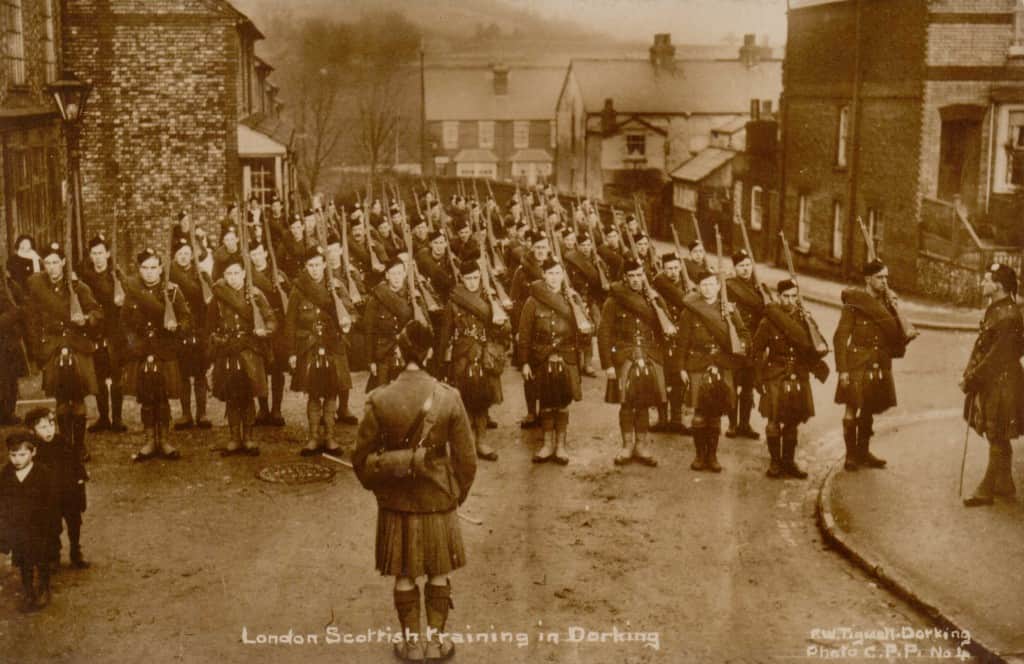 Special feature panels and displays told the story of Dorking as a garrison town, and the changing patterns of recruitment.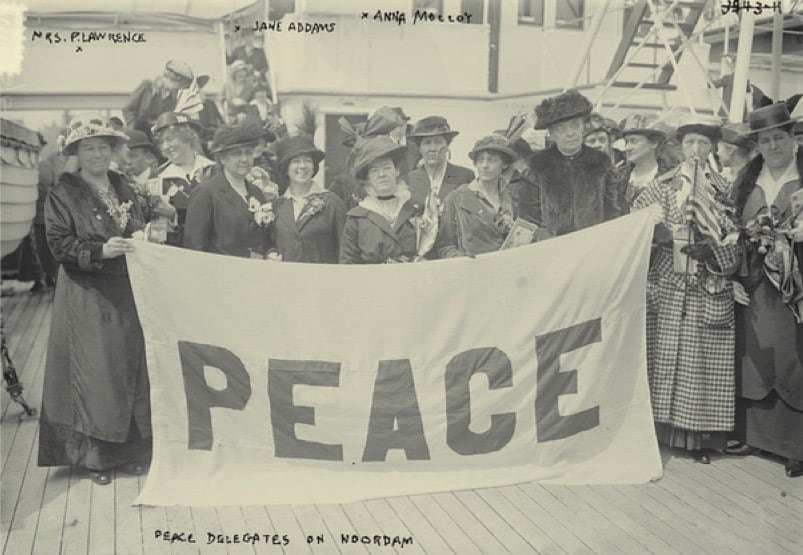 The panels also highlighted the issues facing local groups and movements with particular features on the Quakers and suffragettes.
For more information on the contents of the Exhibition, please click on each link.
The exhibition also featured the stories of these men and women.