By Peter Brown and Jane le Cluse
Author of The Vanishing River of Box Hill + developing the forthcoming Dorking Museum children's book, and Museum Archivist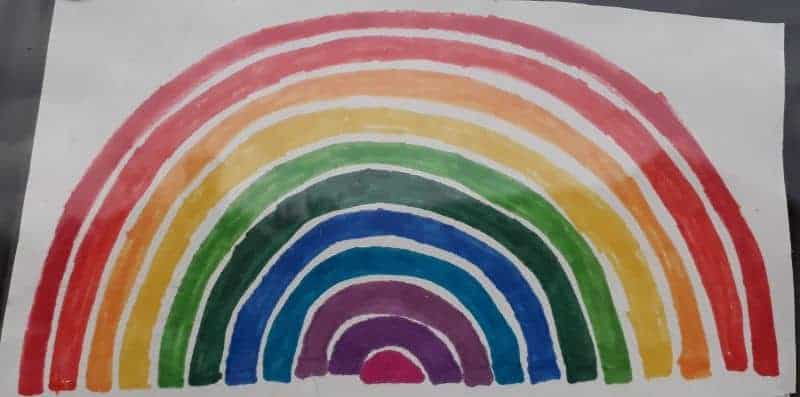 Dorking Museum's Cockerel Press and the Museum archive are appealing for images of local children, photos taken by children and art created by children to illustrate the Covid-19 crisis for a children's action book which is currently in development. We will also add the items to our Museum archive.
This is for a chapter, yet to be written, with the working title: Eyewitness to history – Outbreak2020.
All children have now become part of Dorking's history as well as eyewitnesses to the events around them.
We still don't know how or when the story will end, but it would be good to record children's experiences as they happen.
Please do take a moment to capture what life is like for our children and grandchildren during lockdown and beyond. Here are a few ideas:
Images that represent Dorking and surrounds during the lockdown – e.g. shopping queues, self-distancing measures, empty streets, shop window and floor signs, school closed signs, etc.
Children in lockdown – e.g. Images of Zoom/WhatsApp videocalls, art activities (let's see their creations & their faces), diary entries & family activities together.
Entertainment.
Keeping up with education – whether at home or at school.
Exercise, such as cycling, running, walking, etc. Making the most of 'family time'.
Children with pets and looking after livestock.
Children's allotment/garden activities – e.g. sowing / growing / tending / harvesting veg.
Children photographing or recording wildlife e.g. bugs, butterflies, birds, squirrels, wildflowers, etc. in a garden, park or countryside (perhaps using a mobile phone). A good location at the moment is the island on the pond at Meadowbank, where there is a swan nesting (watched closely by the resident heron!).
Children riding and looking after horses.
Children looking through a telescope or binoculars at the night sky (for an astronomy piece)
Please make sure that this art is gathered WITHIN the infection control lock down measures.
Please offer anything you think might be of interest and be sure to write a line or two about it, including the names of the children.
We promise to keep images in a safe and secure place and double check your formal permission before we publish anything.
Please send to : admin@dorkingmuseum.org.uk

Many thanks and please stay safe.