Many artists have lived and worked in the villages and hills around Dorking.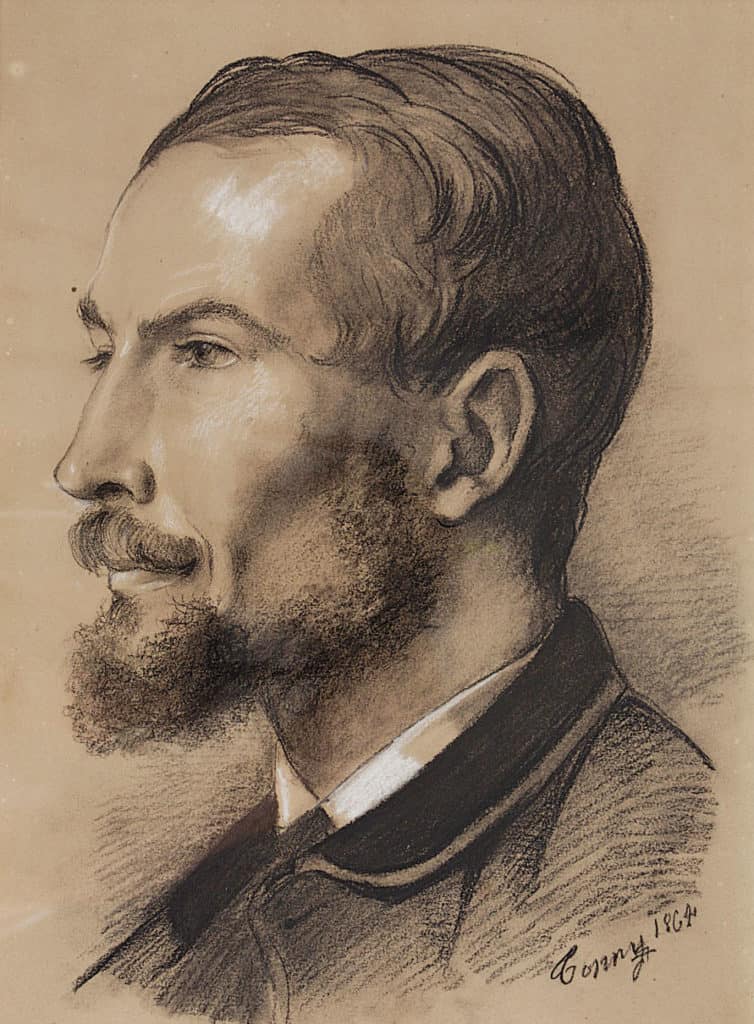 Denham Jordan came to the town in about 1849. A house painter who had worked on the restoration of Clandon Park, he became a naturalist and illustrator. He was best known for the wildlife observations which appeared in Blackwood's Magazine. Signing himself Son of the Marshes, he published 10 nature books, including On Surrey Hills and Woodland, Moor and Stream.
Image : Denham Jordan, Self Portrait
Alfred Charles Jerome Collins arrived in Dorking aged 24. From East Street, Arundel Road and Horsham Road he exhibited regularly at the Royal Academy, mainly in water-colour and oil. Many of his paintings are of the Dorking and Mole Valley area.
The sculptor Sir Joseph Edgar Boehm divided his time between London and his North Holmwood studio. His studio sat opposite his mansion, Bentsbrook. Much commissioned by the royal family – he modeled John Brown, (who called him Mr Bum), and the royal dogs for Queen Victoria – London is dotted with his work.
In 1885 Christopher Whall moved to Ada Cottage, Blackbrook. He set up a studio in an outbuilding at the small-holding that he ran with his portrait-painter wife, Florence, in order to master the art of glass making. He became the leading stained-glass artist of the Arts and Crafts movement, collaborating on projects with William Morris.
Lucien Pissarro spent 9 months in Coldharbour in 1915/6. Son of the Impressionist Camillle Pissarro, and founder of the Camden Town group of artists, his views of the village are now held at the Courtauld and the Tate.