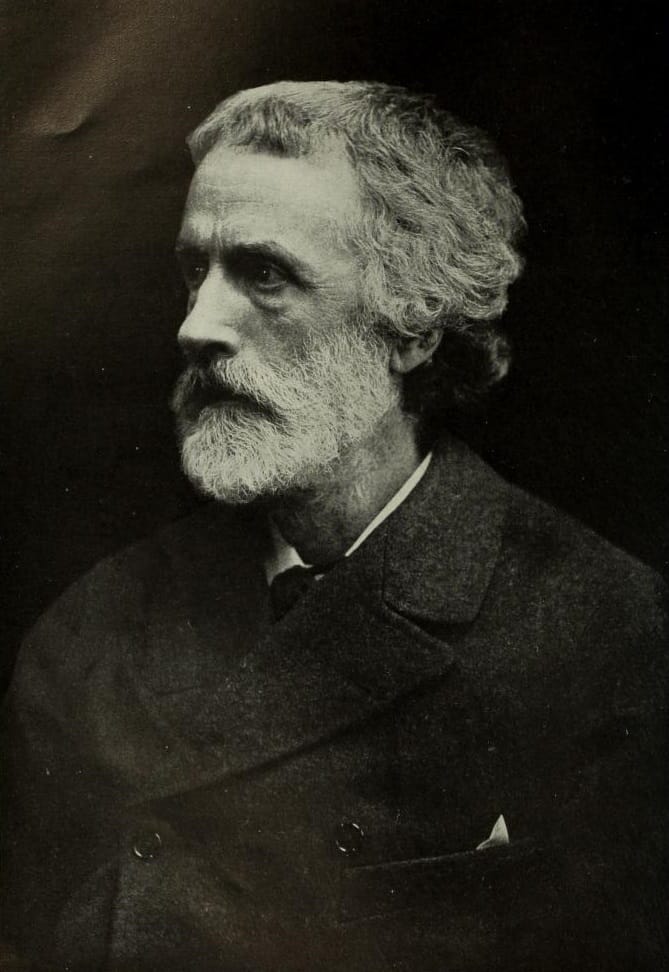 The poet and novelist George Meredith lived at Flint Cottage on the slopes of Box Hill.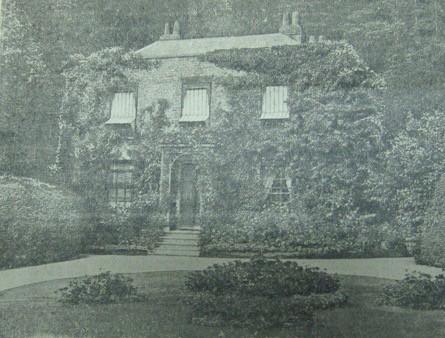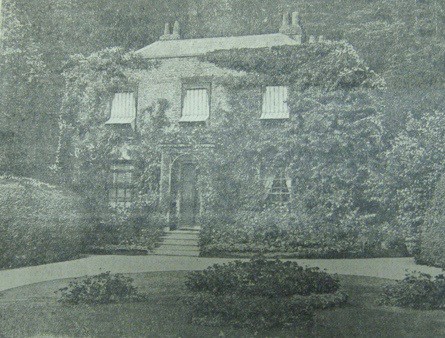 He came across Mickleham on a walking trip and married local girl Marie Vulliamy at St Michael's, Mickleham in 1864. He wrote in a two-room chalet in the garden, often sleeping and eating there. Flint Cottage was visited by Thomas Hardy, Algernon Swinburne, Robert Louis Stevenson, Oscar Wilde, George Bernard Shaw, George Gissing, James Barrie and HG Wells. When the cottage was full visitors stayed at the Burford Bridge which hosted a dinner in the writer's honour in 1895 attended by 40 leading writers.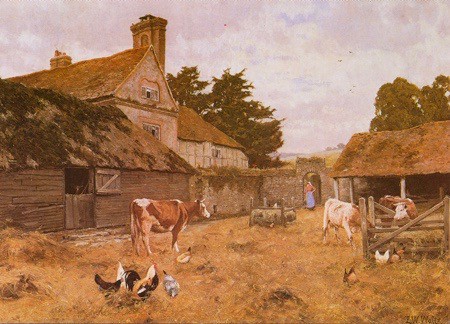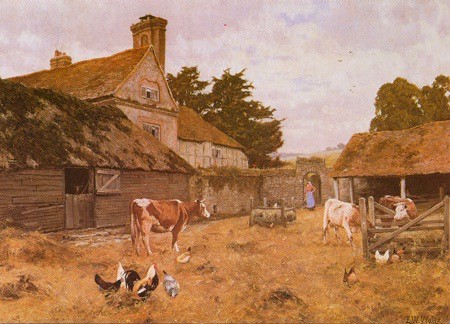 Crossways Farm, the setting for Diana of the Crossways, sits where Raikes Lane meets the A25 between Abinger Hammer and Wotton. It has a 17th century double porch.
Meredith's work was radical, particularly in its treatment of women. Modern Love (1862) has been called the first 'modern' poem. Diana of the Crossways (1885), set at Crossways Farm in Abinger,  fictionalises the struggle of Caroline Norton (grand-daughter of playwright Richard Brinsley Sheridan of Polesden Lacey) for a settlement on the breakdown of her marriage. In his old age he became known for his support for the vote for women and amongst his local circle were pioneering female foreign correspondent Flora Shaw of Little Parkhurst in Abinger and the suffragette Brackenbury women of Peaslake. He corresponded with the Leith Hill and District Women's Suffrage Society and wrote to The Times in support of Holmwood suffragette Emmeline Pethick-Lawrence when she was imprisoned in 1906.
Meredith celebrated the Box Hill countryside in verse and used it as a backdrop to his fiction. When no longer able to walk the hill he was pulled in a bath chair by a donkey called Picnic.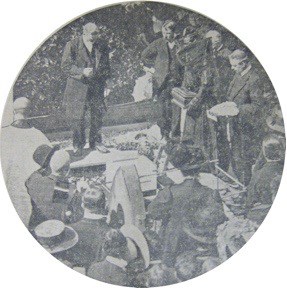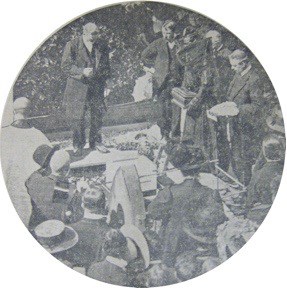 Because of his religious unorthodoxy Meredith was denied burial at Westminster Abbey. He is buried in Dorking cemetery. Autograph hunters pursued the London literati who turned out for Meredith's funeral at Dorking Cemetery.
All the local women's suffrage organisations sent wreaths and tributes and good friend J. M. Barrie wrote an essay called 'Neither Dorking Nor the Abbey', imaging Meredith looking down on his coffin in amusement.
Andy Scott donated Art Journals to the Museum featuring "George Meredith's Country". We thank him for kind gesture.
Buy George Meredith's books and books on George Meredith through bookshop.org