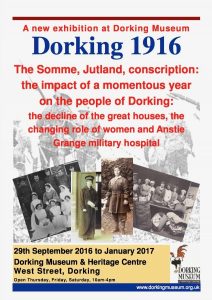 Dorking in 1916 focused on the impact that the Great War had on the people and life in Dorking and the villages – with the central themes around the impact on the great houses and estates of the area and on the changing roles of women in society.
For more information on the contents of the Exhibition, please click on each link.
These Dorking women, amongst many others,  took on a large variety of roles.
Dorking in 1916 in the media