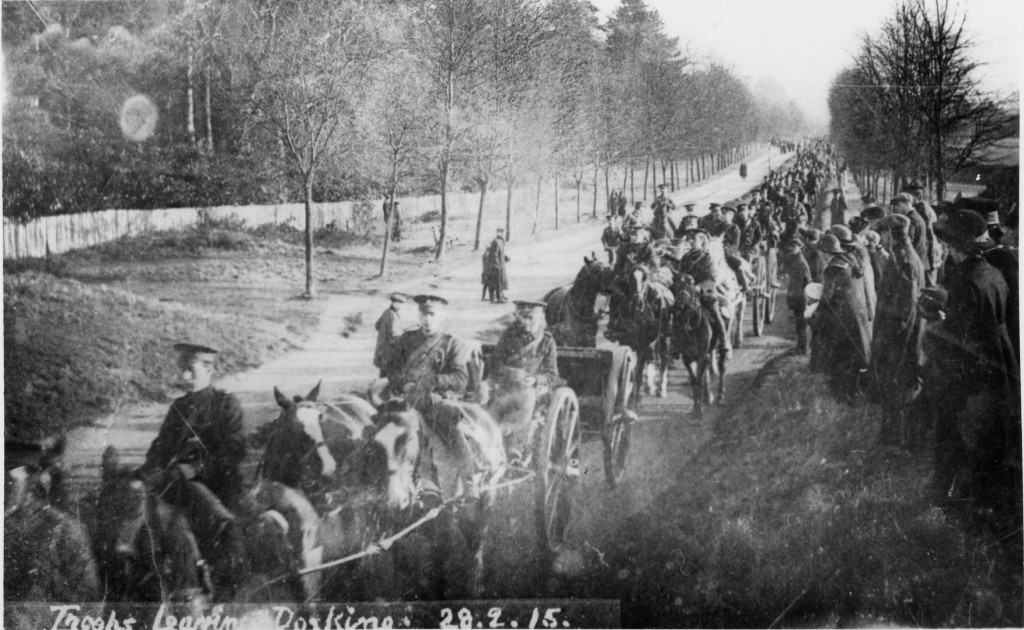 When war was declared in August 1914 recruitment began immediately. The town band accompanied the recruitment party from village to village. Farm workers were exempt from military service but other employers struggled to prevent their staff being called up.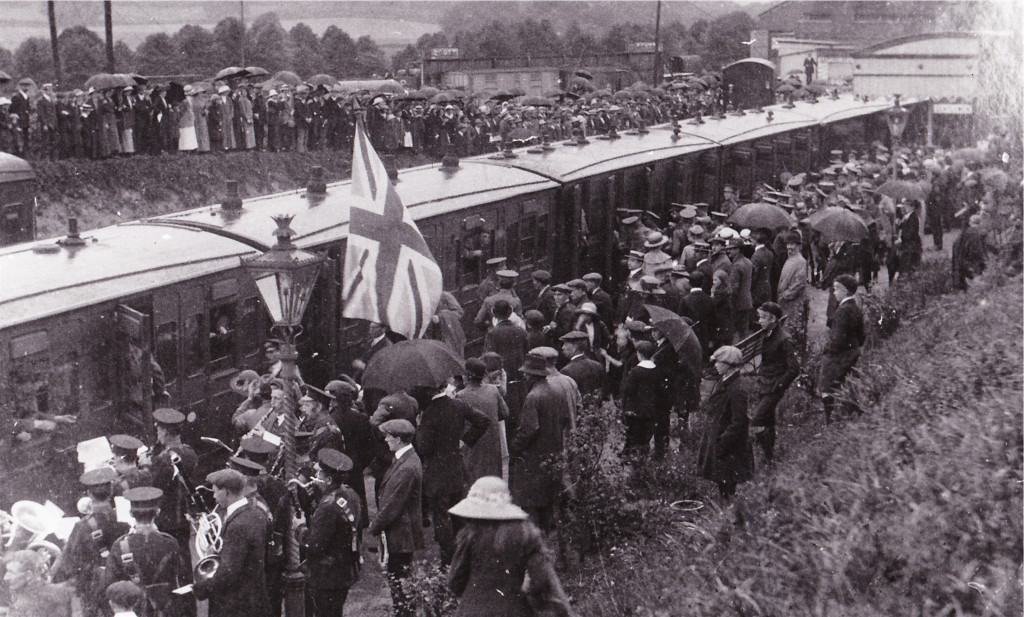 The effects of war were immediately felt: troops were billeted in town, horses were commandeered and bus services reduced. The surrounding woodlands were cut for pit-props and trench linings. Local Defence Committees compiled lists of horses, cattle and sheep, cars and motorcycles, and drew up plans to evacuate everything that might be of assistance to the Kaiser's armies. The photograph shows crowds watching as mobilised troops of  5th Batt, the Queen's Regiment (Dorking Company) board a train at Dorking station, 5th August 1914. The town band is playing on the platform.
It was a time of deprivation. Fuel was scarce and holly on the Holmwood was allocated for burning. Civilian organisations struggled. The voluntary fire brigades had to recruit from men over military age and older pupils undertook farm work. There were epidemics of measles, diphtheria and whooping cough.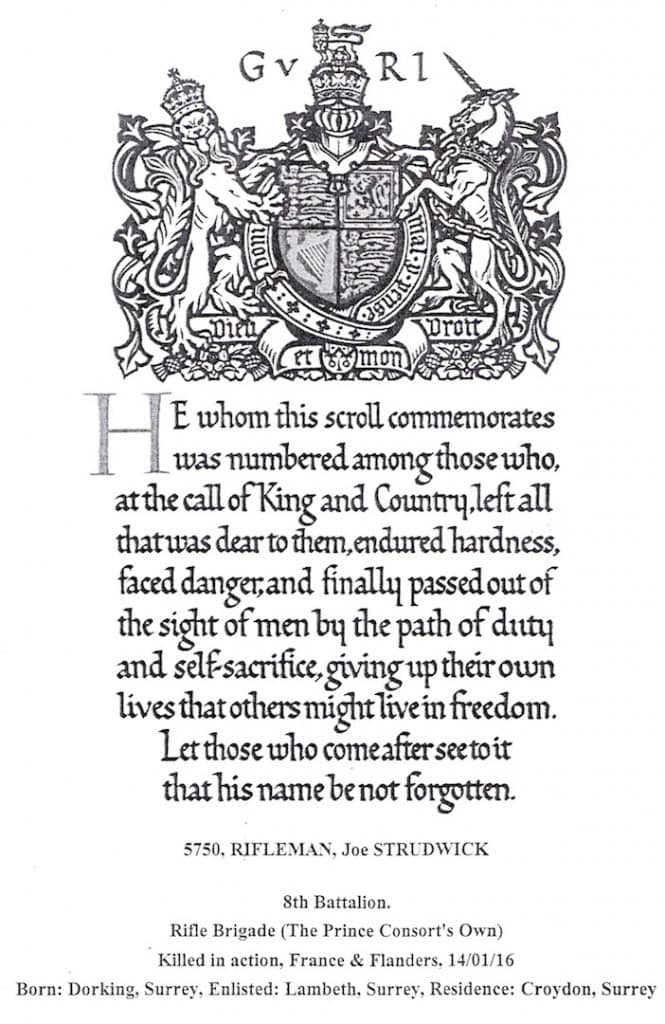 The town's youngest military casualty in the First World War was Valentine Joe Strudwick of Falkland Road. The youngest Rifleman (of the Rifle Brigade) to be killed in World War 1, he was killed at the age of 15 years, 11 months – though his death certificate gives his age as 20, suggesting that he had lied about his age on joining up. Even younger was Aubrey Hudson of Newdigate who died on the Somme at just 15 years and 1 month.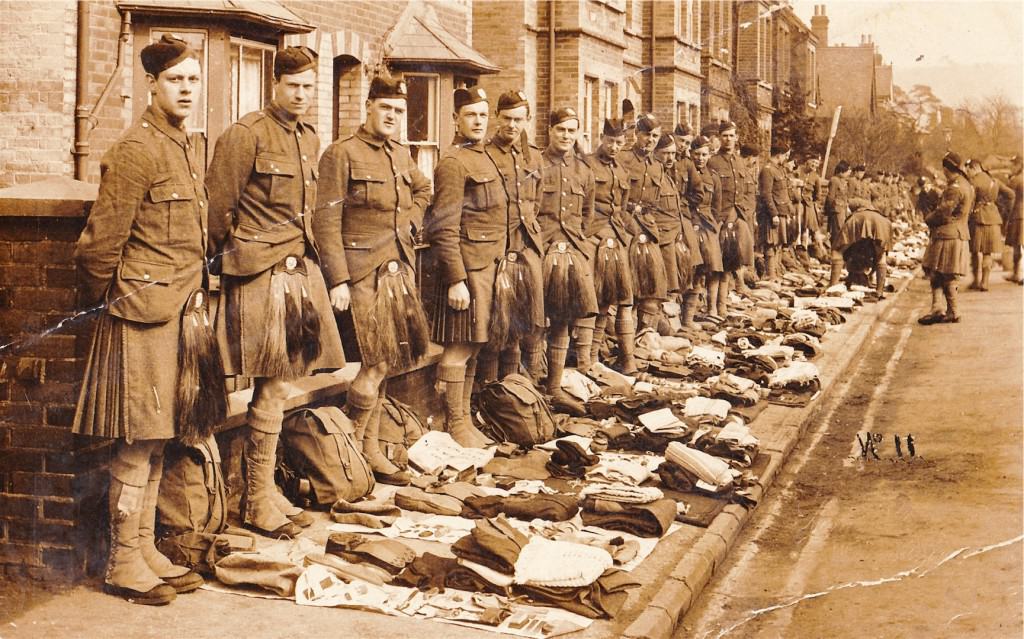 Dorking Museum held exhibitions commemorating the centenary of the First World War from 2014 – 2018. The exhibitions can be seen here.