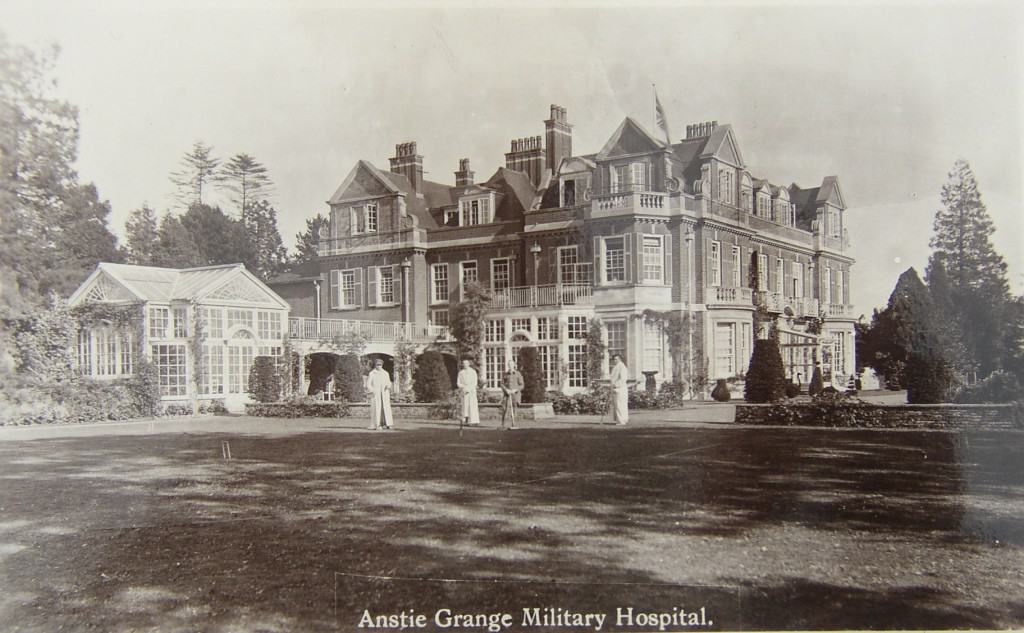 Anstie Grange, between Holmwood and Coldharbour, was a 26-bedroomed mansion, the setting for shooting parties, hunts and balls before the war, with 26 indoor staff plus gardeners, stablemen and chauffeurs. On the outbreak of war the indoor staff was cut to three.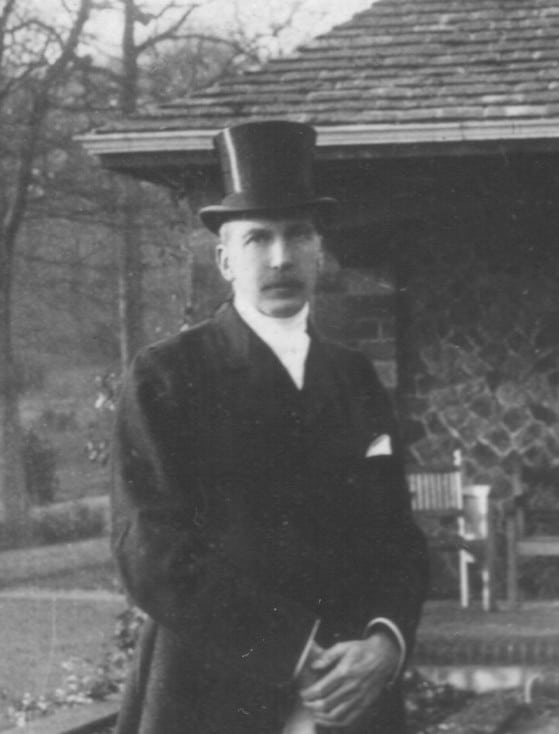 Cuthbert Heath was of a military family – the house was built by his father, Admiral Sir Leopold Heath, one brother was a general, another an admiral. Cuthbert had made his fortune in insurance. Responsible for transforming Lloyds of London from a specialist shipping insurer to the general wold-wide insurer that it is today, he issued the first policies for burglary and motor insurance. During the war he advised the government on air raid insurance. In October 1916 Cuthbert Heath offered his home at Anstie Grange as a hospital for officers, fitting it out at his own expense. Heath had been an enthusiastic recruiter. He spoke at recruitment meetings in the villages and gave pep talks in his office at Anstie to men of Coldharbour and Holmwood who joined up. 'Our family is doing well,' recorded his daughter Genesta in late 1914. Seven of her eight male cousins had enlisted.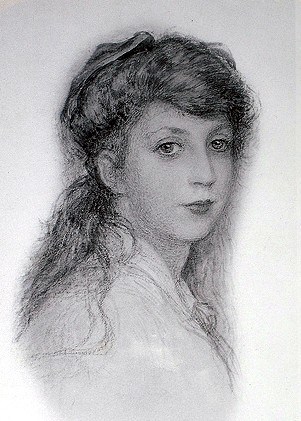 Genesta Heath in 1914, aged 15. Genesta worked as a pantry maid when Anstie became a military hospital.
Casualties were brought by train from the coast to Holmwood station. Ambulances and lorries from Aldershot drove them to Anstie in convoy, often late at night. Stretcher bearers gathered in front of the house half an hour before the trains were due in. Then the Commandant – a nurse with a long white veil, a cloak and a lantern – would arrive in a car with huge headlights.
In February 1917 an unexpected patient arrived on one of these convoys, Cuthbert's nephew, Frederick Dunbar Heath. Frederick's parents, Arthur Raymond Heath and his wife, Flora, (who had fallen out with Cuthbert and his wife), were banned from Anstie but the ban was lifted to allow them to visit their son
Nearly 700 patients passed through Anstie Grange. The certificate which is on display at the Museum was awarded to Cuthbert Heath by Winston Churchill in July 1920 in recognition of the Army Council's gratitude. He also received an OBE.
Anstie Grange Military Hospital was featured in our Dorking in 1916 Exhibition. More details can be found here.