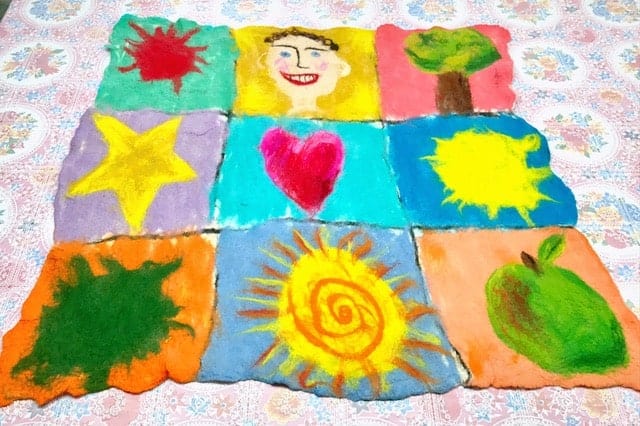 This quilt was made in 2017 by the children of Dorking Nursery School.
Established in 1939, the School will soon celebrate 80 years of educating youngsters in the heart of the community.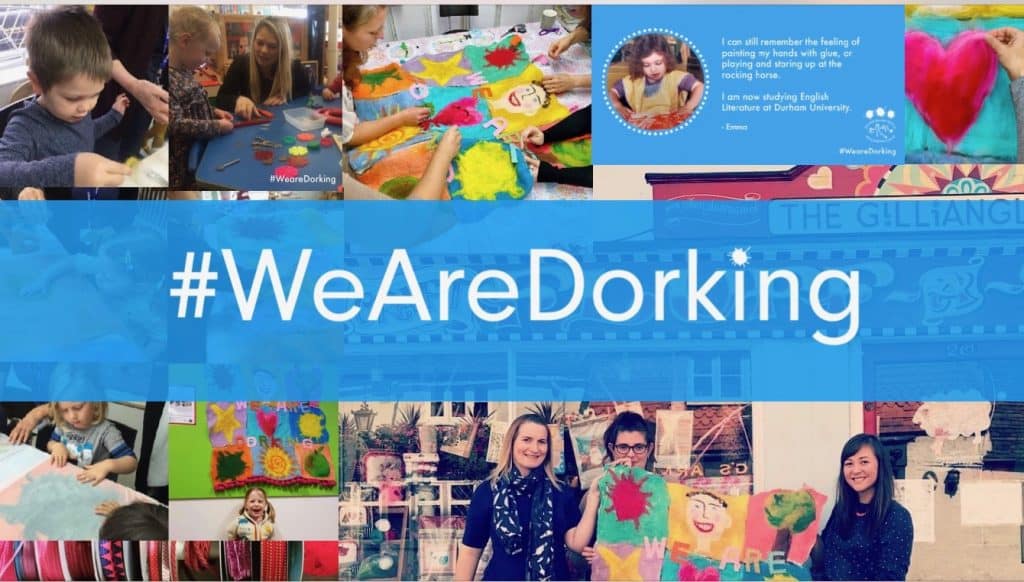 The WeAreDorking 'community quilt' mobile art project was part of a campaign to inform the wider community about the school and to raise awareness of the benefits that it has brought to the children of Dorking for generations.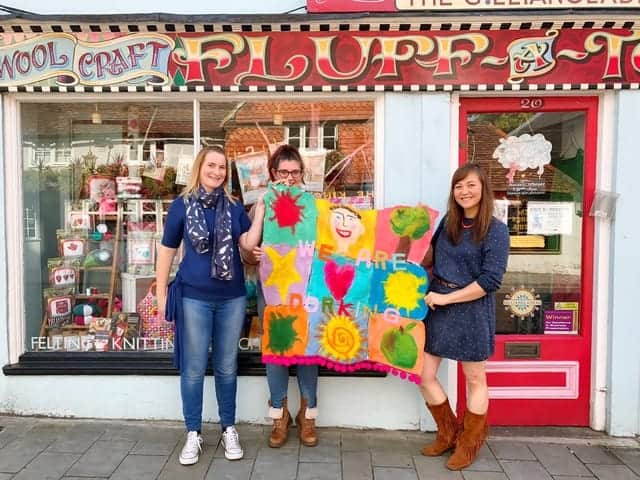 In creating the quilt, the school worked with local business owner Gillian Harris of Gilliangladrag Fluff-a-torium. The title WeAreDorking was chosen to affirm the special bond that the School has with the community. Each block of the quilt represents something special about the School.
The Museum was pleased to able to feature this locally made artefact for a short period.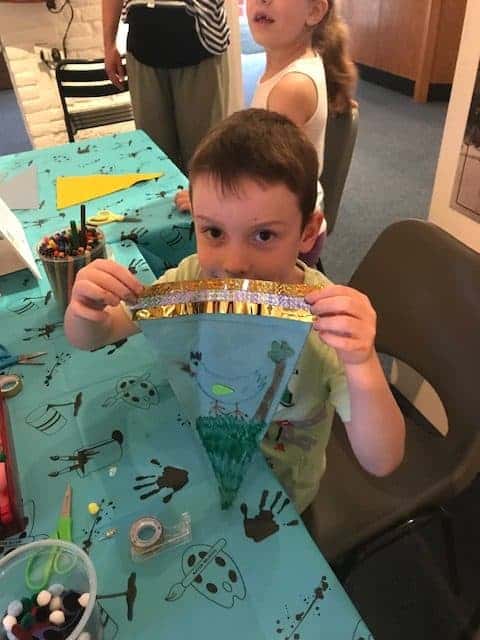 In conjunction with the School, the museum organised a series of community art workshops in May 2018.