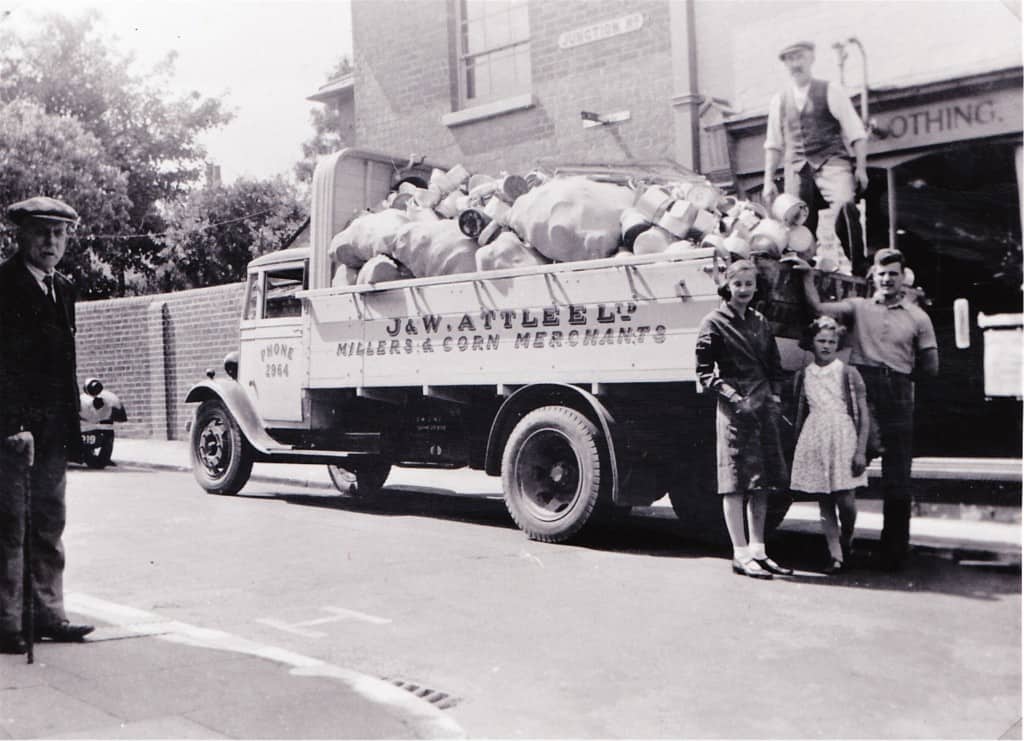 War was declared on 3rd September 1939 and Dorking businesses contributed significantly to the war effort.
The photograph shows an Atlee's lorry collecting scrap aluminium for the Spitfire fund at the corner of Junction Road and West Street, 1940.
Schermuly's Pistol Rocket Apparatus Company in Newdigate produced maritime target identification flares and distress signals – rockets that sent up kites and aerials, cables attached to parachutes or that could be used to illuminate water. The 55 acre site employed 1,400 people and trains 50 or 60 wagons long supplied the factory with gunpowder and explosives via Holmwood station.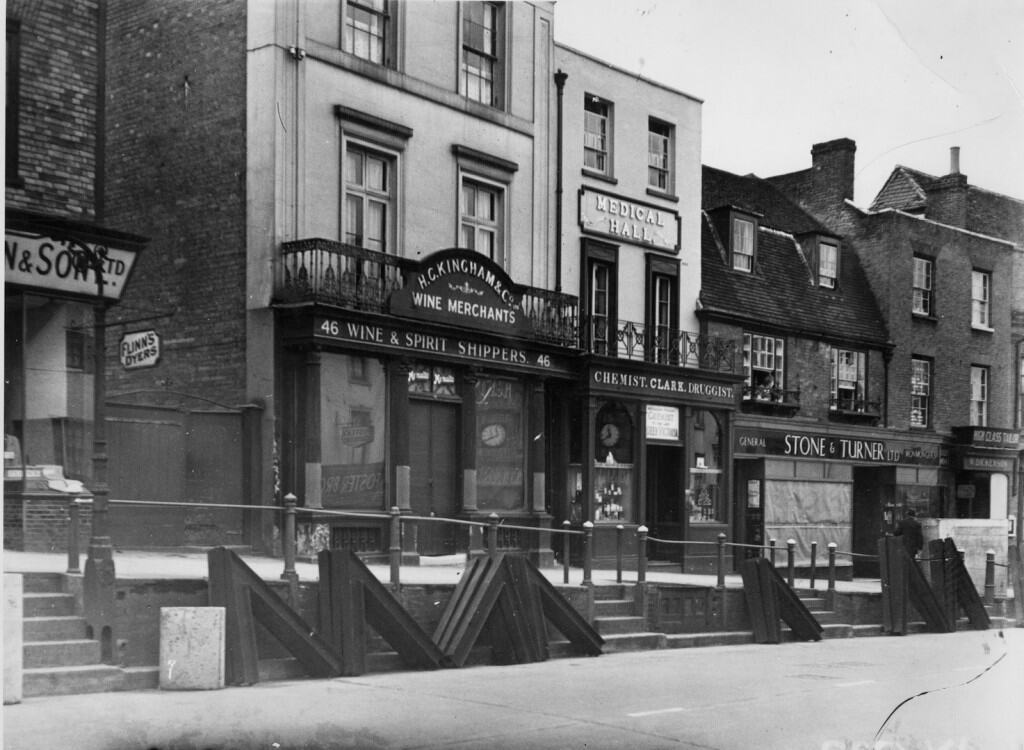 Dorking Foundry, on the site of the Museum, worked day and night. Employing 60 people (including 13 women), it produced over 4,000 machine tools, 1,800 tons of iron castings and 300,000 screw-bomb nose-adaptors.
Johnstons of Vincent Lane produced gritters, sweepers and snowploughs. At least two of Johnstons' snowploughs were in use by the Royal Air Force on each of over 600 airfields across Britain.
The Pneumatic Tent Company made aircraft engine shelters for bombers and inflatable dinghies for aircraft.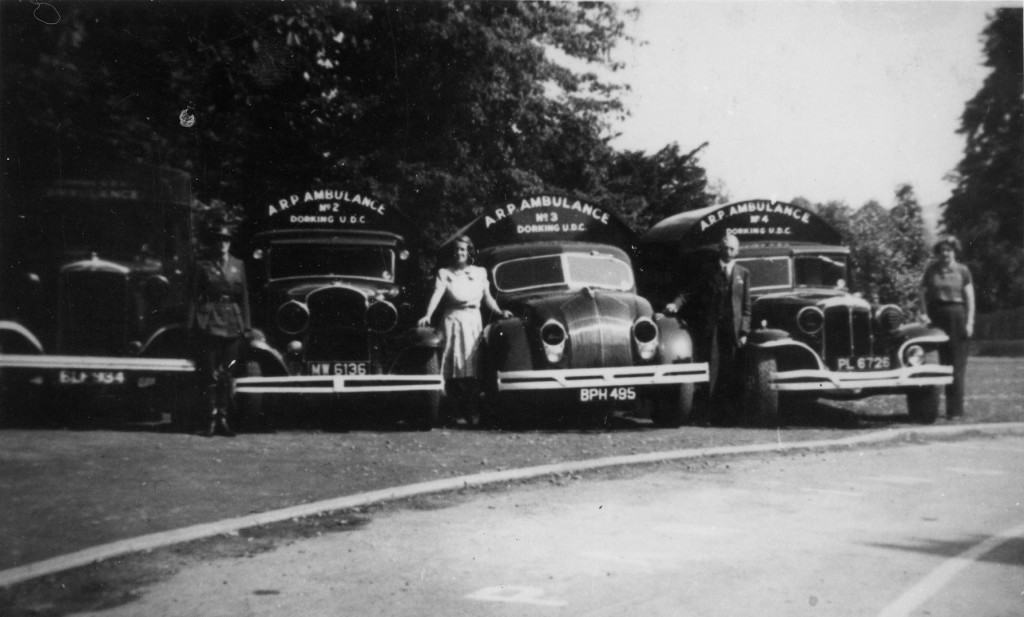 After their working day local people served in the Home Guard, the Air Raid Patrol, the Civil Defence Volunteers, the Auxiliary Fire Service, the Women's Voluntary Service, and the ARP Ambulance Service.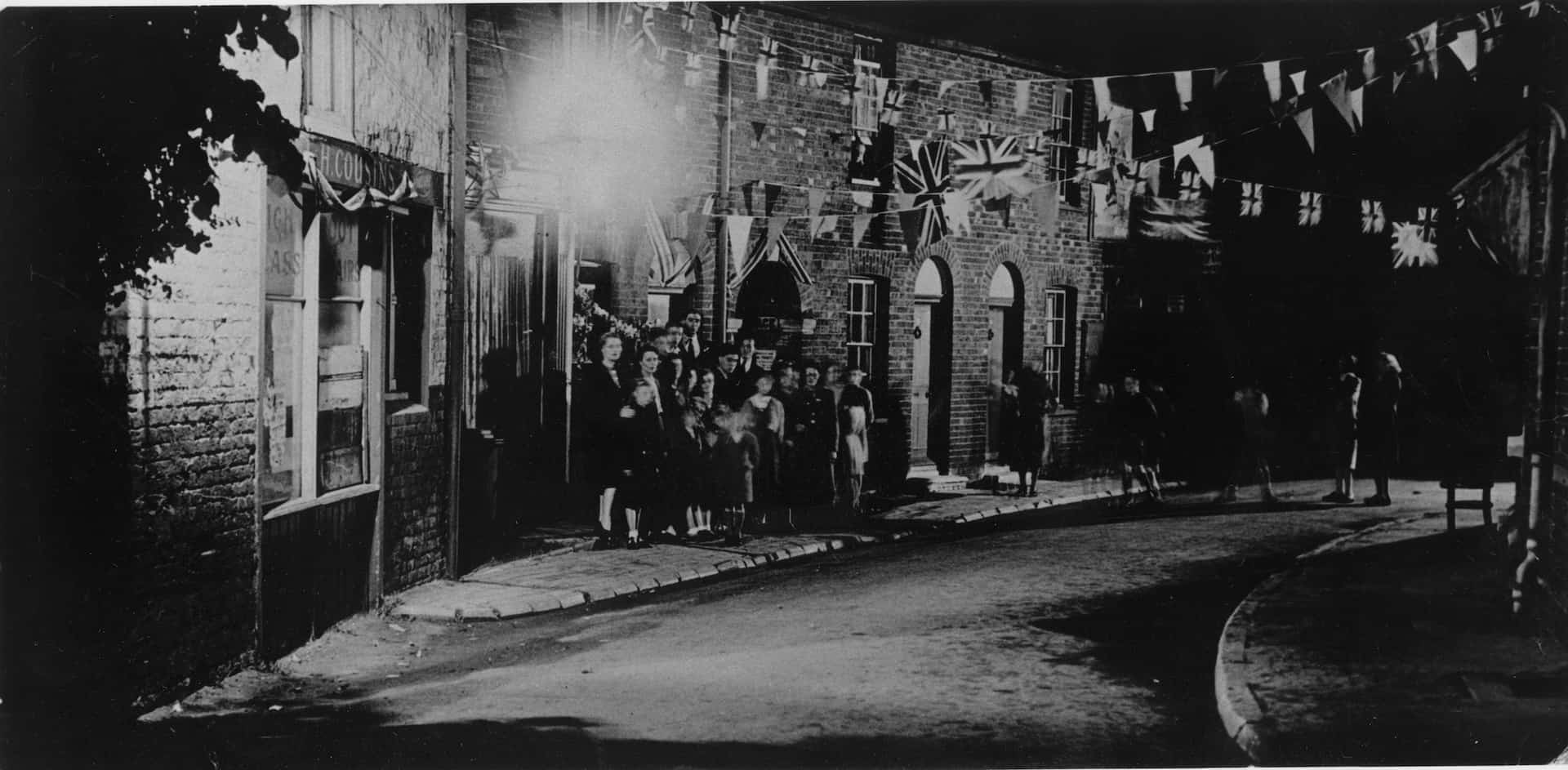 Church Street decorated for the homecoming of Fred Haines in May 1945. He had been a prisoner of war in Italy and then Germany where he had been forced to work in a salt mine. Image: Dorking Museum