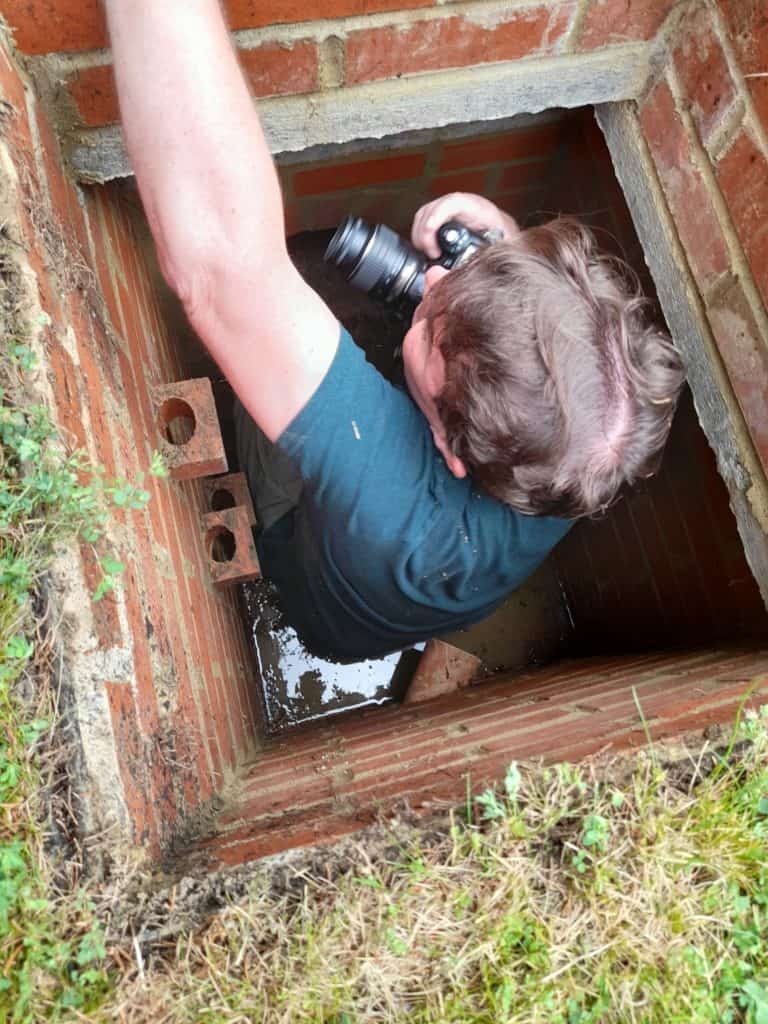 "A few days ago Sam Dawson, a member of the Museum's team of Cave Tour guides and author of "Dorking: A Town Underground" was to be found below ground inspecting an unexplained feature within the bounds of the old Deepdene estate. 

When sold two hundred years ago the estate was credited with a copious supply of pumped water, plus an ornamental  'canal' that later became a pond when the 'picturesque' style dominated. There are few scattered, intriguing relics of the water systems but no clear explanation how it all worked.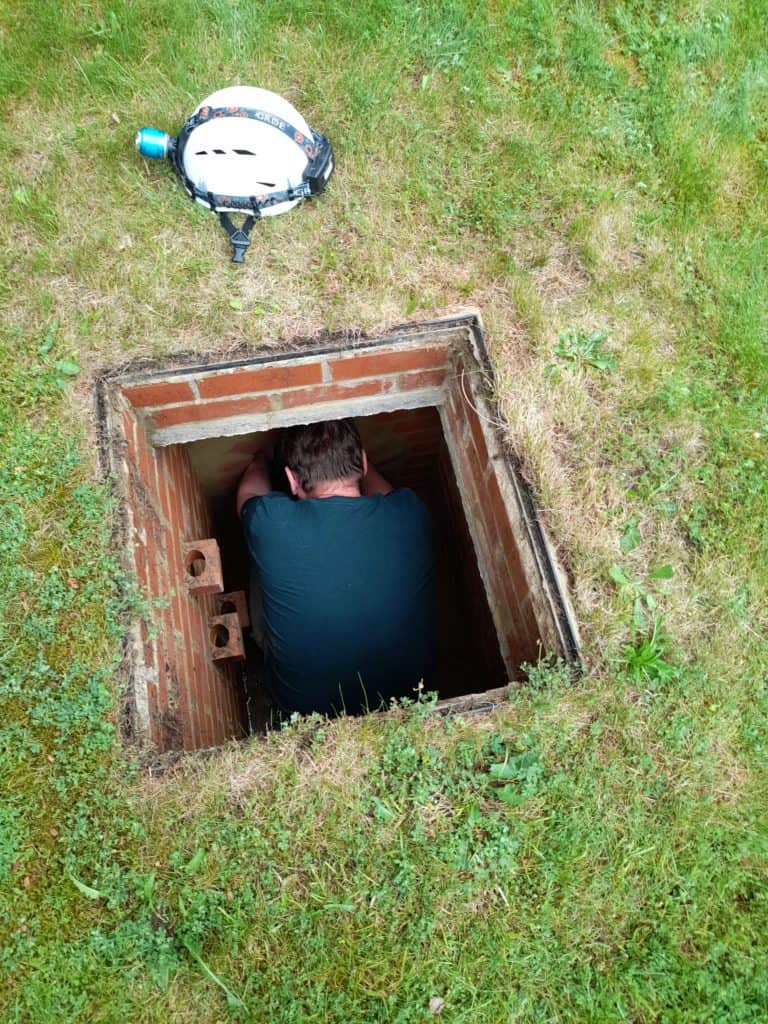 As a result Sam jumped at the opportunity to inspect this land-drain in a private garden. He emerged slightly wet but definitely planning a return visit to investigate further.
Next time we'll try and persuade Sam to look at our camera!