Two images of Dorking are coming up for auction in the "Cyril & Shirley Fry: A Life in Art sale" on Friday 9 July at 11am at Chiswick Auctions.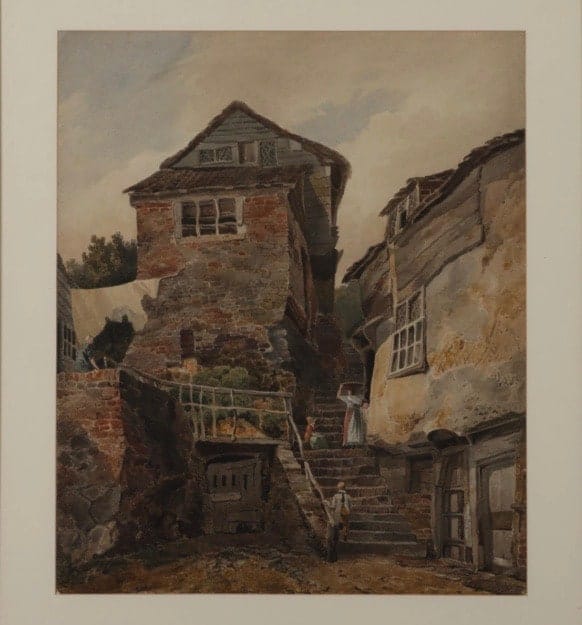 First, a watercolour is by Peter De Wint O.W.S. (British 1784-1849) called "View of old cottages at Dorking, Surrey, traditionally said to include Dr Monro's House".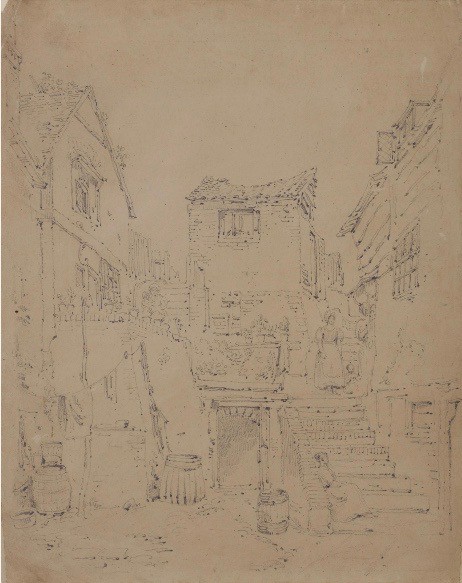 The drawing is by Alexander Monro (1802-1844), inscribed and dated 13th July 1836, of the same subject.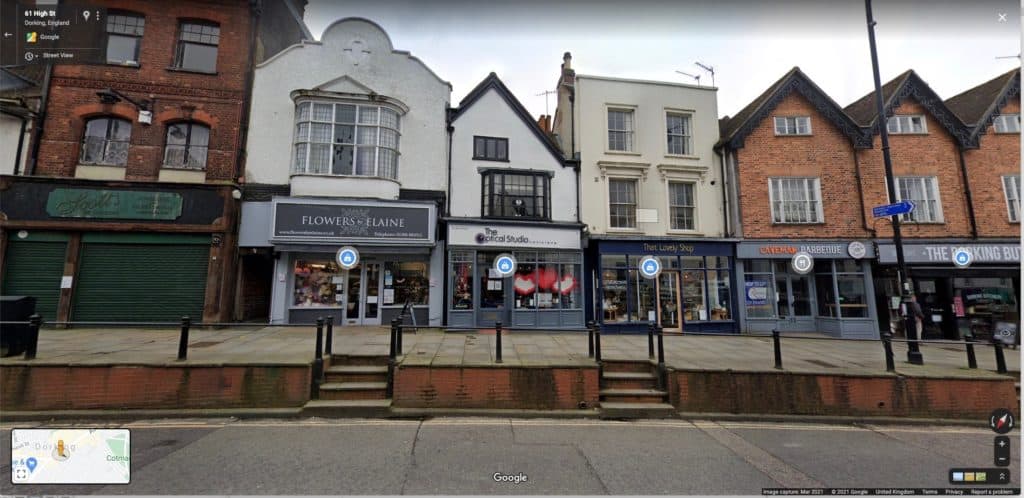 The subject is Farnborough Passage, which is almost unrecognisable today. It is the tiny alley in between Flowers by Elaine and Scotts of Dorking.
The painting and the drawing have an estimate of £3,000 – £5,000 if anyone would like to buy them for us. You can bid online here.
Thank you to Chiswick Auctions for allowing us to publish the paintings on our wesbite.