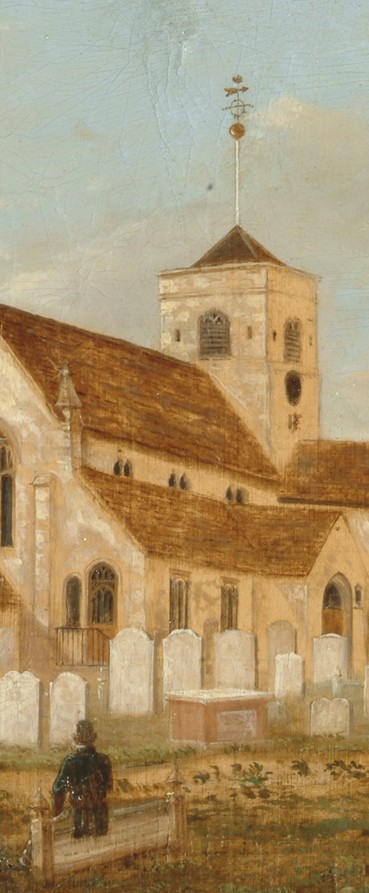 The remoteness of settlements and the size of local parishes favoured religious non-conformity. The occupants of the outlying villages turned to forms of worship that did not require them to trudge into town but allowed them to establish local meeting houses. A Quaker meeting was established at Kitlands Farm between Coldharbour and Capel in 1655.
Many people in Dorking followed radical, dissenting forms of Protestantism. In the 1570s Dorking's parish priest, Stephen Richman, was charged with non-conformity. The town was staunchly Parliamentarian during the Civil War and many in town were more radical than Cromwell's government. Violent Fifth Monarchist dissenter Christopher Feake was discovered living in secrecy in Dorking in 1663. At the same time an illegal Independent meeting attracting 100 adherents was being held in Spring Gardens by ousted dissenting minister James Fisher. In the following century Dorking became a centre for Independent Congregational worship and John Wesley made 19 visits to preach, the first in 1764.
These fierce Puritans sometimes found themselves at odds with local business. In the 1670s, the landlord of the King's Arms set up a notorious supper club in a cave near the summit of Box Hill which attracted gentry from Epsom spa. When local complaints of revelling and 'indecent mirth' on Sundays were ignored, young dissenters – probably encouraged by Fisher and Feake – blew up the cave.
Image : Detail from Dorking medieval church, about 1835 by John Beckett. Dorking Museum