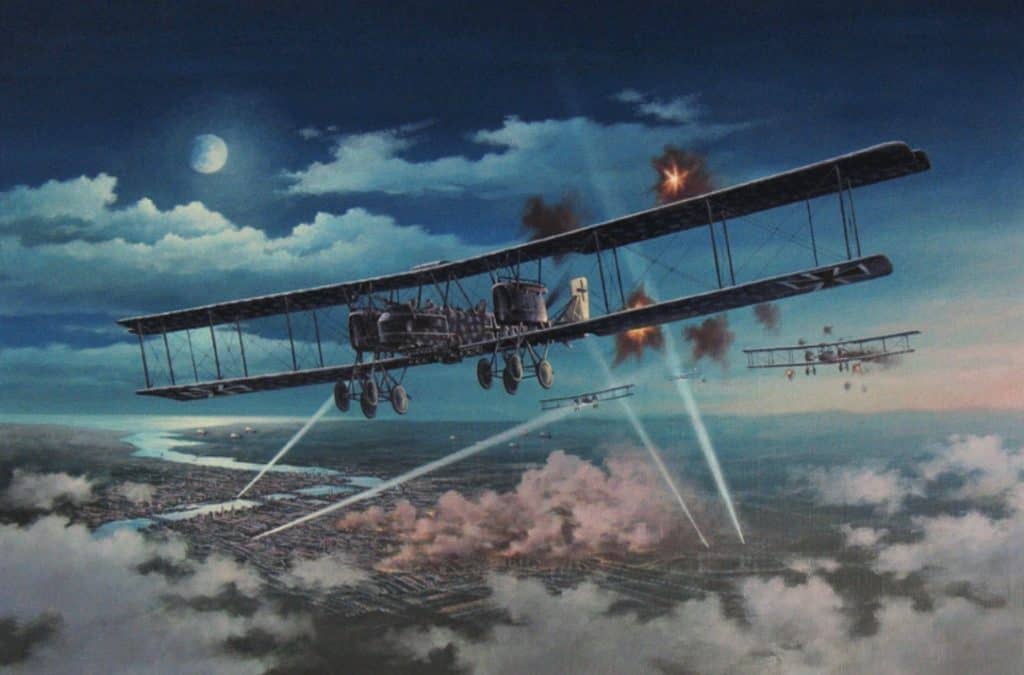 Local food resources came under pressure in the summer of 1917 when German zeppelin raids struck London. A day-time raid on June 13th killed 162 people. In September night raids began.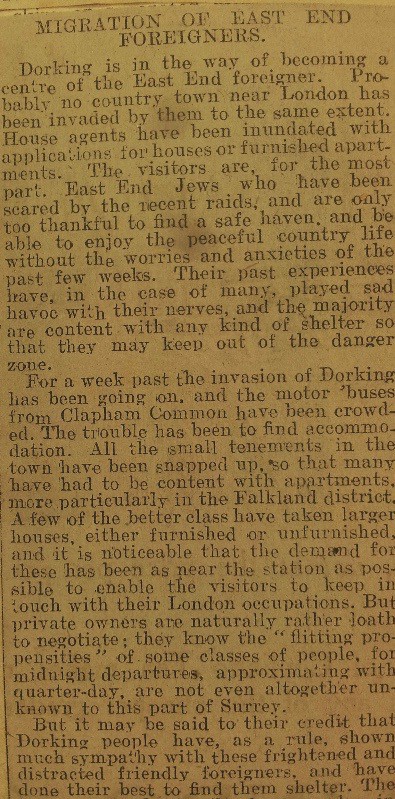 Dorking was deluged with terrified Londoners seeking a safe haven. Most were East End Jews, many of European origin. The town, reported the local paper, was becoming the home of the 'East End Foreigner'.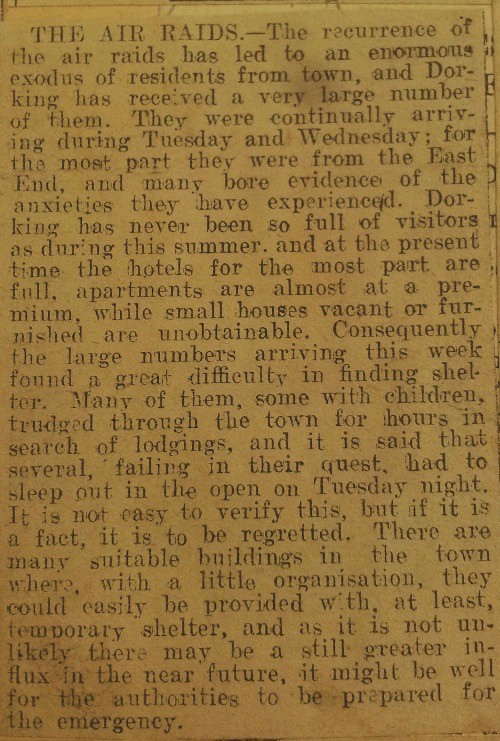 For a week after the raids motor buses from Clapham were crowded with refugees. Soon hotels were full, apartments were fetching premium rates, and houses for rent were unobtainable. The second wave found no accommodation and mothers and children trudged the streets before sleeping in the open.
The visitors were greeted with sympathy; many found homes in the Falkland Arms district and sent their children to local schools.  Wealthier families rented houses near the station so that they could commute to work.
But they were regarded as 'foreigners' and the people of Dorking  took some convincing that the incoming children were as 'quiet and orderly' and in possession of the 'juvenile virtues' as English children. And their 'continental customs' – talking volubly and sitting in the open air in the evenings – perplexed locals.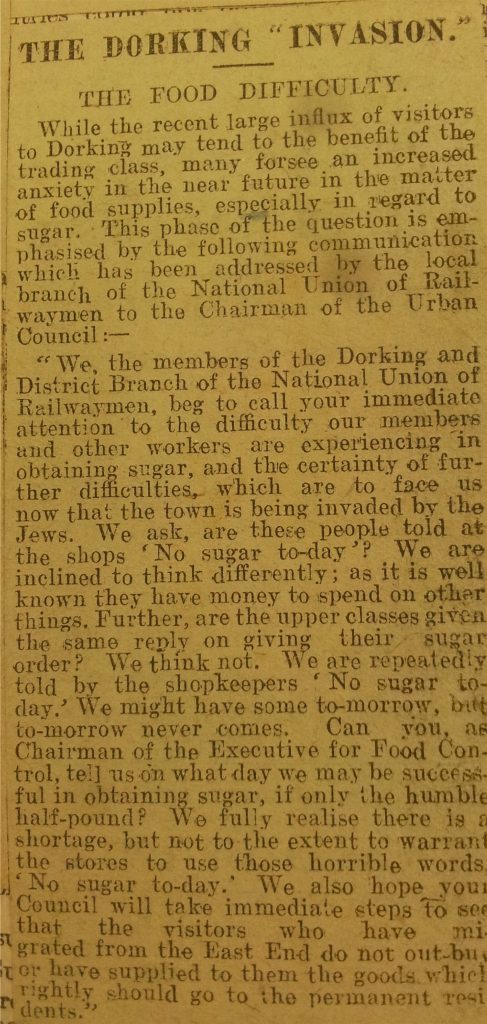 Tensions arose as the 'invasion' exacerbated food shortages. The Dorking branch of the National Union of Railwaymen complained that their members were having difficulty obtaining sugar, though the rich were not suffering. The Union urged the Council to ensure that the outsiders did not out-buy locals, and in October the Council placed notices in London papers advising people not to come to Dorking as the town could not provide food for the influx.