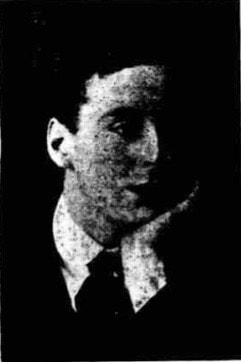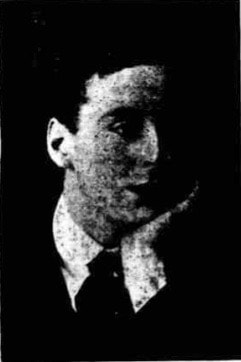 Thank you to Patricia Brazier for the following research.
Albert was born in Hackney in 1894. His father was John Thomas Dodd and his mother was Isabella Charlotte (nee O'Meara.)
In the 1901 census, his family are living at 100 Glyn Road in Hackney. Albert has two younger sisters Winnifred aged 4, and Rosa aged just one month. Albert's father is a painter and decorator.
Albert's mother, Isabella died in 1907. His father then married Jesse See in 1910. In the 1911 census Albert's family are living at 11 Albany Road in Walthamstow. Albert is a clerk and his sisters are at school.
Albert worked as a bank clerk in the Joint Stock Bank in Dorking. Whilst working in Dorking, he met Kathleen Maud O'Connell and they married in Dorking in the March quarter of 1916. He enlisted into the Army at St Paul's Churchyard in Covent Garden in 1916 and became a member of the Royal Fusiliers Bankers Battalion, so called because it mainly composed of Bank workers from the City of London.
The Bankers Battalion trained at Aldershot and arrived in France in May 1916. They were involved in the Battle of Flers-Courcelette, and the battle of Transloy in 1916 and the battles of Messines, Picken Ridge and Menin Road in 1917.
Albert had been at the front for 16 months and was due home leave, when he died on 28 July 1917 from wounds he received the previous day. He is buried in Locre Hospice Cemetary in Belgium.
Albert is also remembered on a Memorial behind the HSBC building in Canary Wharf dedicated to all Joint Stock employees who died in the First World War.
Kathleen, his widow married John M Greenslade, an army pensioner, in Dorking in 1920. They had one son, Peter born in 1921. Kathleen died in 1982.
| | | |
| --- | --- | --- |
| Born | Hackney, London | |
| Lived | Walthamstow, London | |
| | | |
| Son of | John Thomas and Isabella Charlotte Dodd | |
| Husband of | Kathleen Maud O'Connell | |
| | | |
| Enlisted | St Paul's Churchyard in Covent Garden | |
| | | |
| Regiment | 26th Battalion, Royal Fusiliers | |
| Number | 20253 | |
| | | |
| Date of Death | 28th July 1917 | |
| Place of Death | Flanders | |
| Cause of Death | Died of Wounds | |
| | | |
| Age | 23 | |
| | | |
| Cemetery | Locre Hospice Cemetery, Heuvelland, Belgium | |