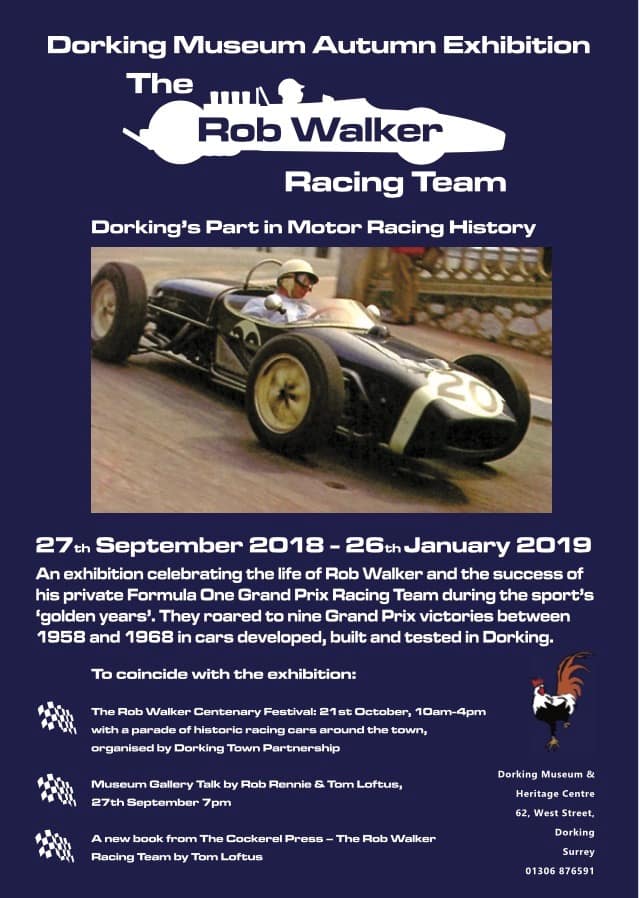 For more information on Rob Walker, have a look at the following pages
Images from the exhibition can be seen here
Press coverage from the exhibition can be seen here.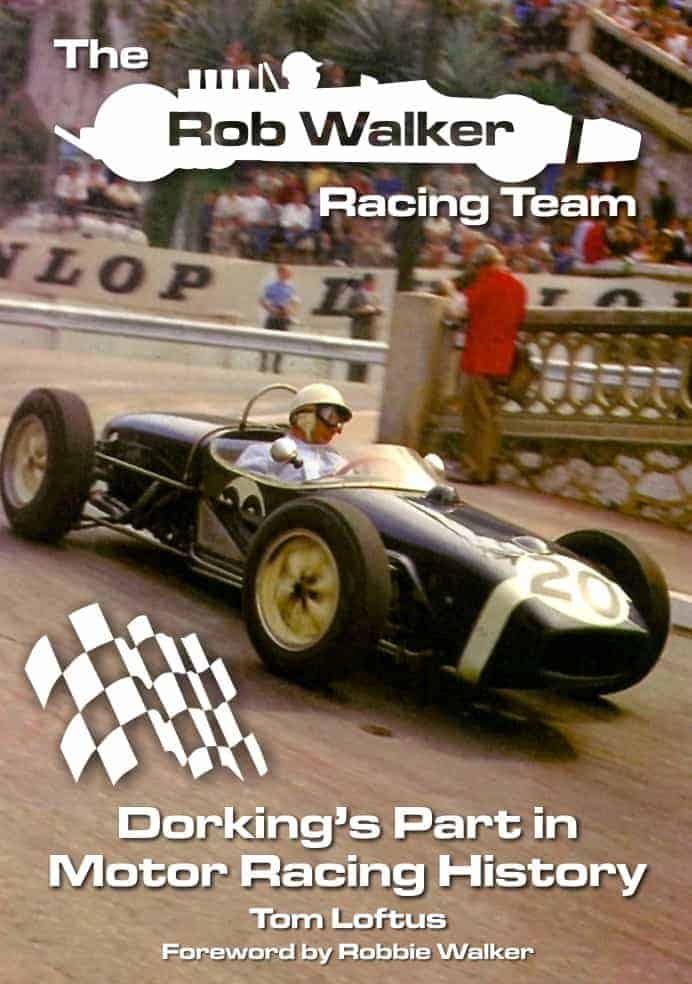 New 72 page book by Tom Loftus tells the story of Rob Walker and his ground-breaking private Grand Prix winning team from a Dorking perspective – the small town where the cars where the cars were developed, built and tested: the successes, the challenges, the people.
Many previously unseen photographs and with a foreword by Rob's son, Robbie Walker.
Priced at £7.00.