A Dangerous Business
Motor racing was a dangerous business. In 1960 a crash in the Belgian Grand Prix put Stirling Moss out of action for two months. He came back to win in Monaco in 1961 when Ferrari drivers likened trying to catch him as being like 'a horse chasing a greyhound around a living room.' But an accident at Goodwood ended his career the following year. Walker considered giving up racing when two of his younger drivers, Ricardo Rodriguez (19) and Gary Hocking (25), were killed in the same year. But the Walker team went on, and between 1963 and 1965 Sweden's Jo Bonnier achieved nine top ten finishes in Walker colours. Bonnier was later killed whilst driving in the Le Mans 24-hour race.
A Last Hurrah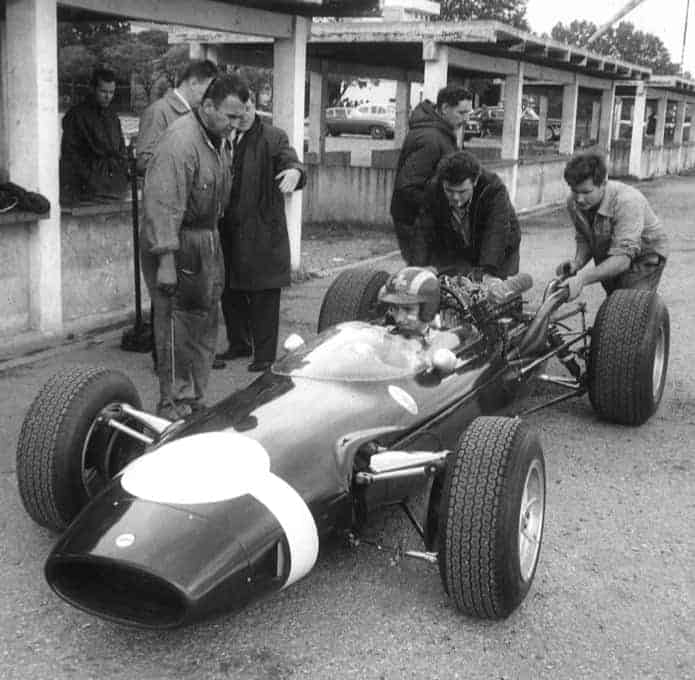 In 1964 the Swiss driver Jo Siffert joined the team. In 1965 Siffert won the Mediterranean Grand Prix at Enna and finished eight times. But by the late 1960s motor racing was an expensive business and Walker had to go into partnership with entrepreneur Jack Durlacher to fund the team.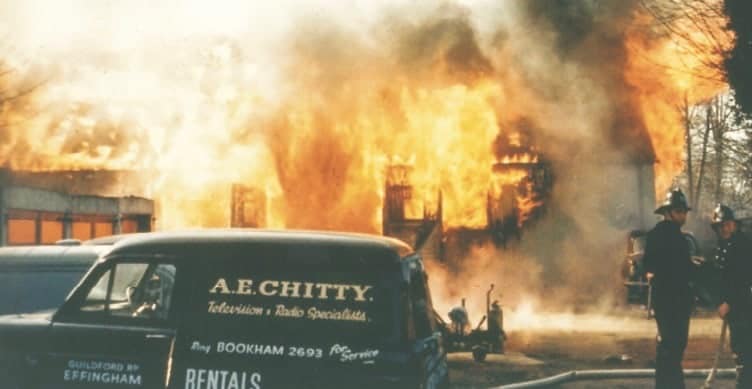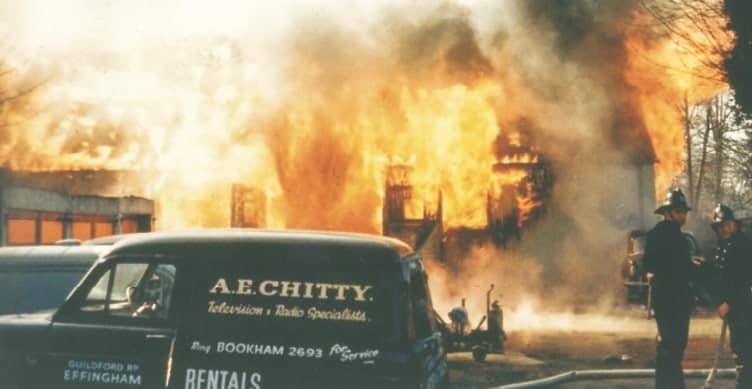 In March 1968, a spark from a mechanic's drill ignited a fire at the Walker team workshops. The team was working on a Lotus 49B R2 which Jo Siffert had crashed on hitting a patch of oil whilst practising for the Race of Champions at Brands Hatch. The Lotus was destroyed as well as a a Cooper-Maserati, and two new Ford DFV engines. Walker's beloved Delage was badly damaged but restored by John Chisman using coffin wood from Sherlocks', the Dorking undertakers, for the sub-frame. Forced to relocate to Walker's Beare Green Garage, the workshop never returned to Pippbrook.
The devastating fire almost put the team out of business. But Walker managed to obtain a Lotus 49 for Siffert to race in the British Grand Prix later in the year. With the loss of Pippbrook, it was partly prepared at Milton Motors Garage in Dorking and Siffert drove to a remarkable victory. It was the ninth and last Formula One victory by the Rob Walker Racing Team and almost certainly the last win by a private entrant.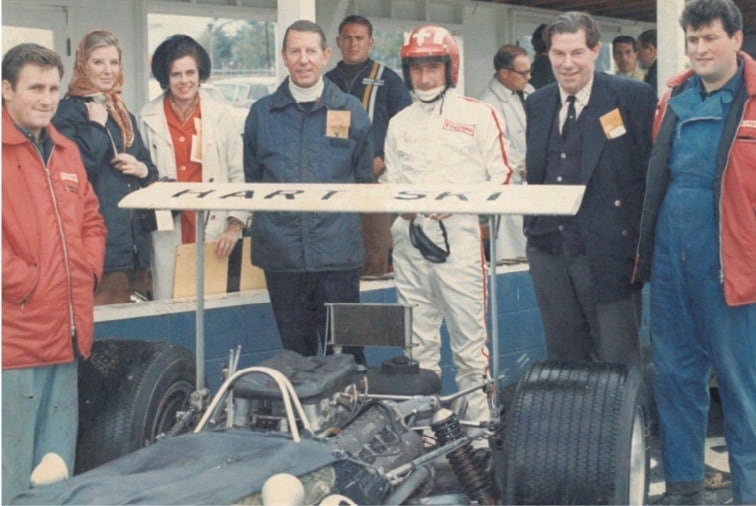 Siffert's departure in 1969 signalled the end of the team's 'golden decade'. in 1970 ex-World Champion Graham Hill raced the now ageing Lotus 49, but it was to be the team's final season. Rob closed the Walker team in 1971 and for three years joined his old friend John Surtees. Their combined team ran an F1 car for Mike Hailwood, who moved to McLaren in 1974, where Rob later joined him.
Race Report: The 1968 British Grand Prix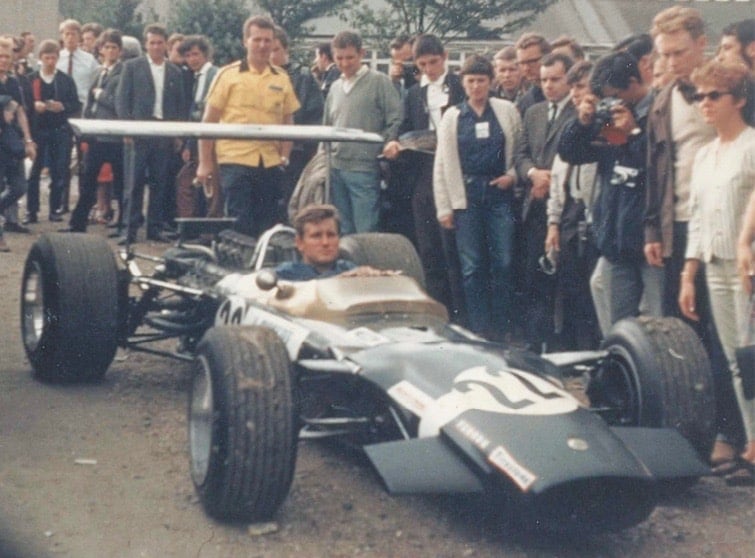 Championship leader Graham Hill started on pole at Brands Hatch in a Lotus; Siffert began in the second row. Hill quickly took the lead but mechanical failure forced his retirement and as the cars began to thin out, Siffert's Lotus and Chris Amon's Ferrari, were chasing Jackie Oliver's works Lotus. Siffert passed Amon to move into second place on lap 44, and took the lead when Oliver retired with a wheel problem. Determined to keep the pressure on Siffert, Amon increased his lap times, but could not keep up. Just four seconds separated Amon from Siffert as they crossed the finish line. It was Siffert's first Grand Prix win and the first by a Swiss driver. The win was very popular with the crowd, who cheered as Siffert, Walker and the winning car completed a lap of honour on a parade truck.
Winning Driver Profile – Jo Siffert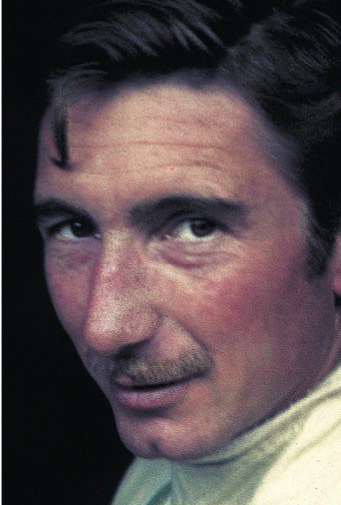 Joseph (Seppi) Siffert was born in 1936 in Fribourg, Switzerland. He saw his first Grand Prix at the Bremgarten Circuit near Bern. He learned to drive at the age of eleven on his father's farm and began his racing career on motorbikes. In 1959 he won the Swiss 350cc motorcycle championship. He moved to Formula One in 1962 and drove for the Walker team from 1964 to 1969.
Siffert also competed in Formula Two, CanAm and at the Le Mans and Daytona 24-hours races.
At the end of the 1971 season Siffert was competing in the last race of the year at Brands Hatch when the rear suspension on his BRM broke. The car hit a bank, turned over and burst into flames. Siffert was killed instantly. His funeral in Fribourg was attended by over 50,000 people.
The Last Lap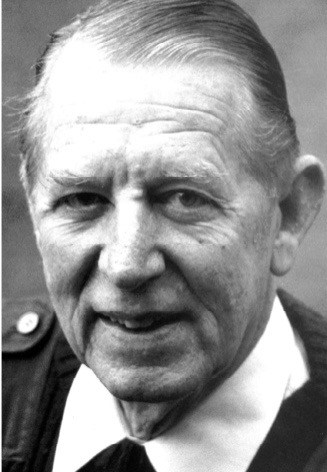 After 30 years in motor racing, Walker's career came to an end in 1975. The new world of wheeler-dealing with company sponsors to fund escalating costs was not the style of the 'gentleman' racer. After retirement from racing management Rob put his experience to good use and became a motorsport journalist. He maintained his interest and love of motor racing right up until his death in 2002 at 84 years old.
Rob Walker was a kind and generous man who became a motor racing institution. He was held in great affection and respected by everyone in the sport, and by all who met him. The occupation on his passport simply read 'gentleman' and above all, that is what he was.