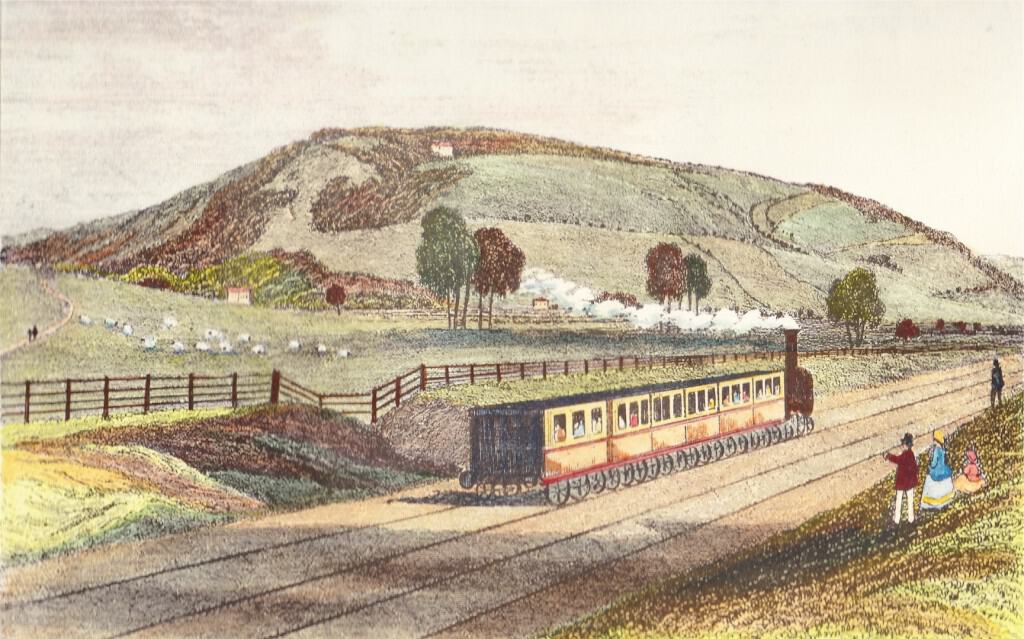 In 1849 a railway line between Reading, Guildford and Redhill (then named Reigate Junction) was built to enable passengers and goods from the Channel ports to connect with existing lines to the Midlands and the West. It ran through Dorking.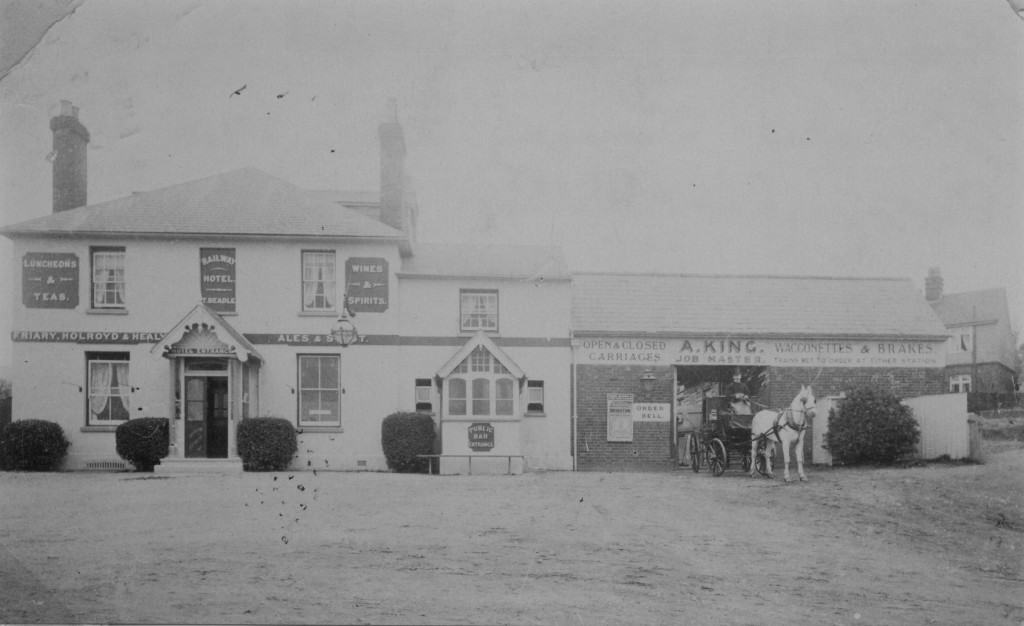 A small station (now Dorking West) was built near the town's chalk pits. Two years later Box Hill station (now Dorking Deepdene) opened on the London turnpike road to allow coach travellers to connect in to rail services from coaches travelling the main turnpike road. Though it did not offer a direct route to London the line had an adverse effect on Dorking's road transport businesses as goods could now be carried up to London by rail rather than by horse and wagon. Building materials and coal came in, and bricks and lime went out, by rail.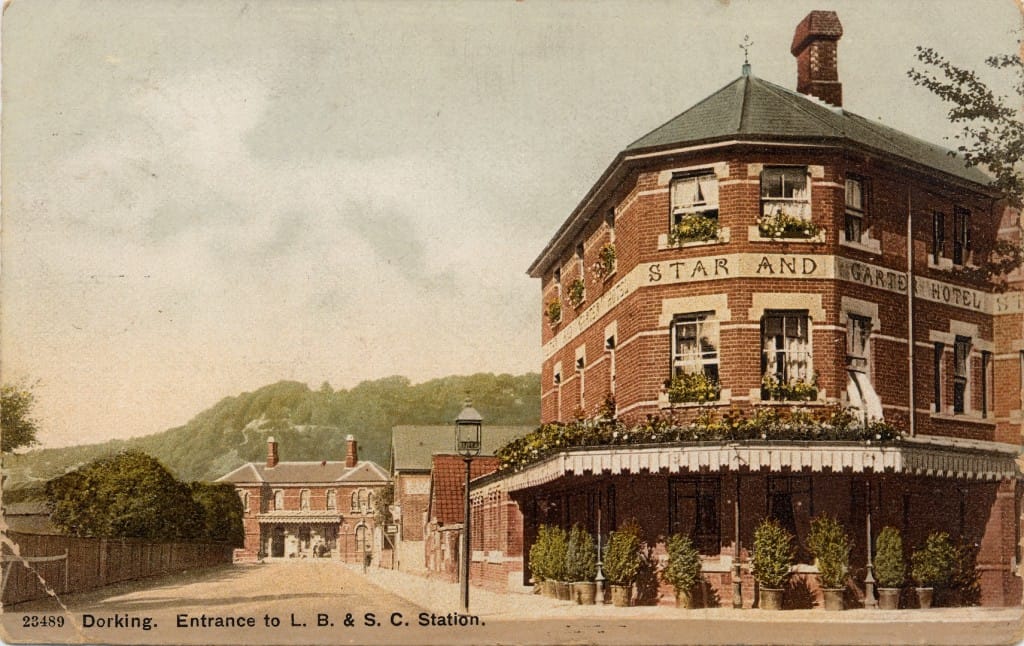 In 1867 Dorking got a direct route to London – and a third station, Dorking North (now Dorking Main). The Leatherhead to Horsham line passed east of the town via a tunnel rather than directly south to avoid the gradients towards Leith Hill.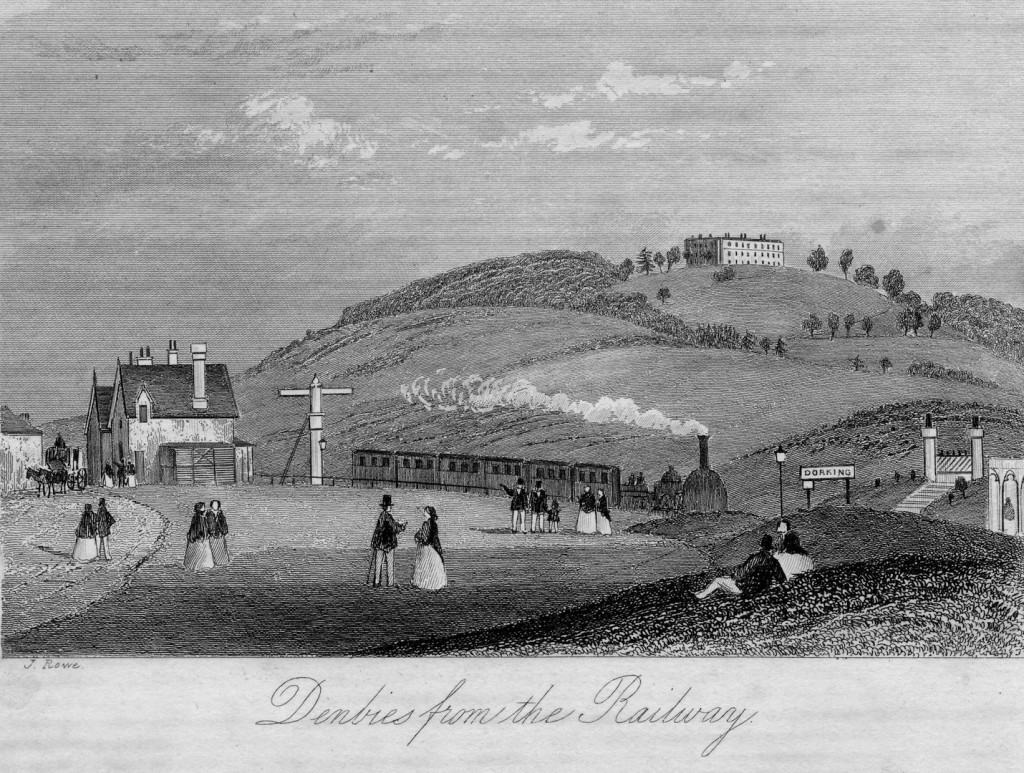 The railways brought a great influx of new residents into the town. Businesses in London were now within easy reach. The surrounding hills were colonised by those who could afford rail fares and horse taxi rides from the stations at Gomshall, Betchworth and Holmwood. On their slopes woodlands were shaped and exotic trees planted around the grand residences of 'gentlemen'. In town speculative builders put up villas for professionals, civil servants and military men, and businesses grew to supply them with goods and services.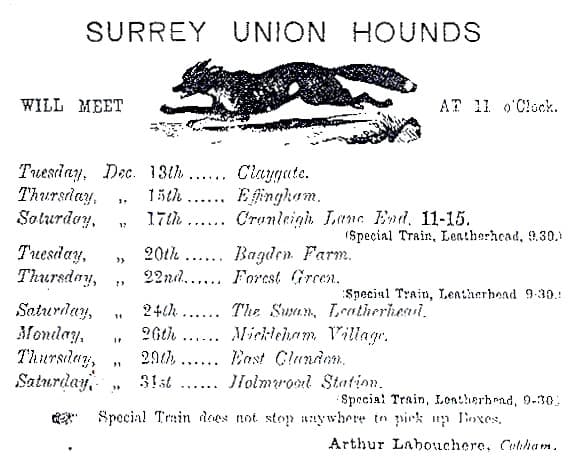 Even the hunt came in by train. Special trains ferried horses and hounds down from Leatherhead to stations at Ockley, Mickleham and Holmwood for meets at local mansions, farms and inns.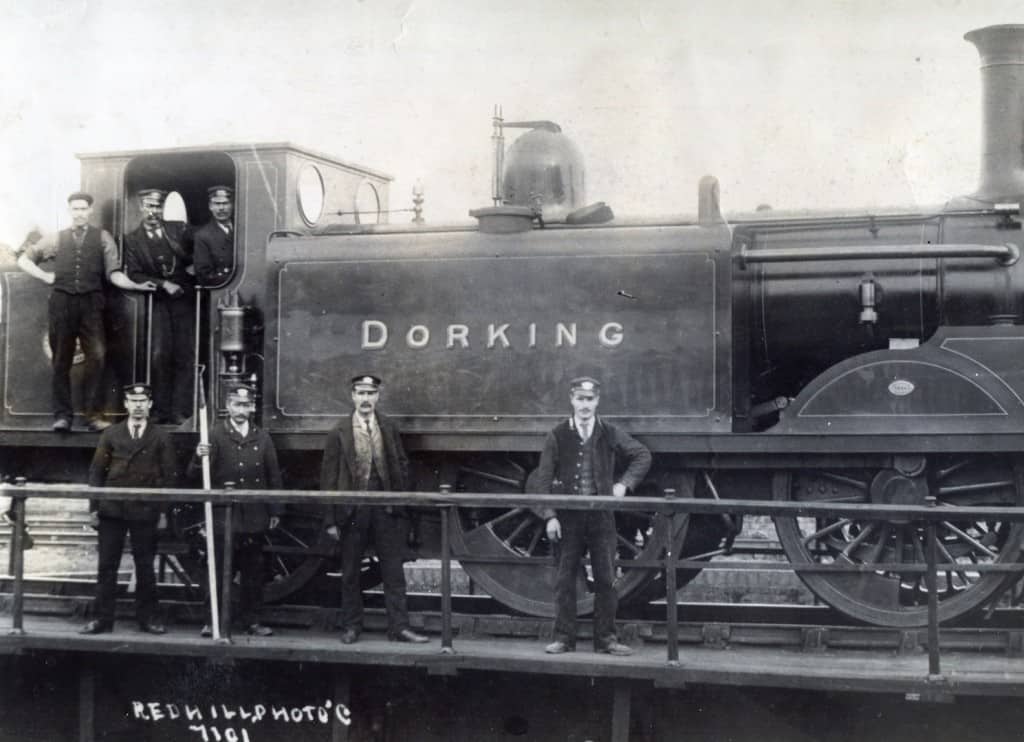 The London to Brighton and South Coast Railway – which operated the Leatherhead to Horsham line – named locomotives after villages and beauty spots on its routes: Deepdene, Denbies, Dorking, Holmwood and Box Hill.