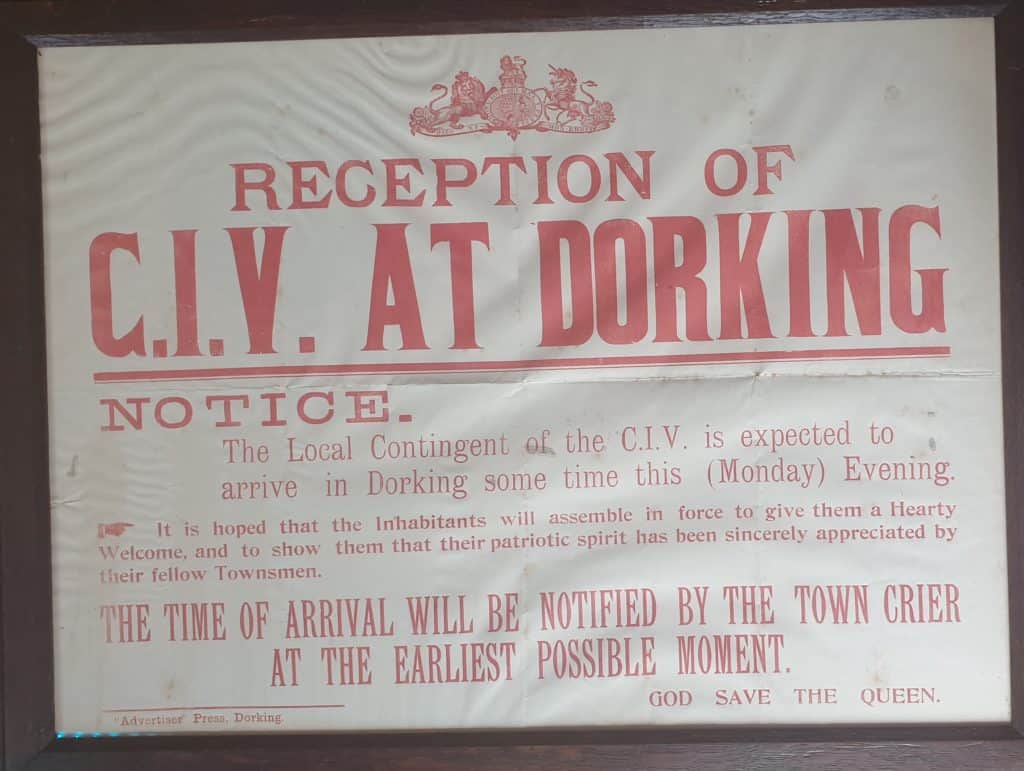 As we continue to plan for our reopening, we are spending time in our store familiarising ourselves with the collection. We recently found three images that we will try to fit into our wartime section. We looked into the Dorking Advertiser archives to see if we could find anything about the C.I.V. (City of London Imperial Volunteers) reception.
Here's what we found.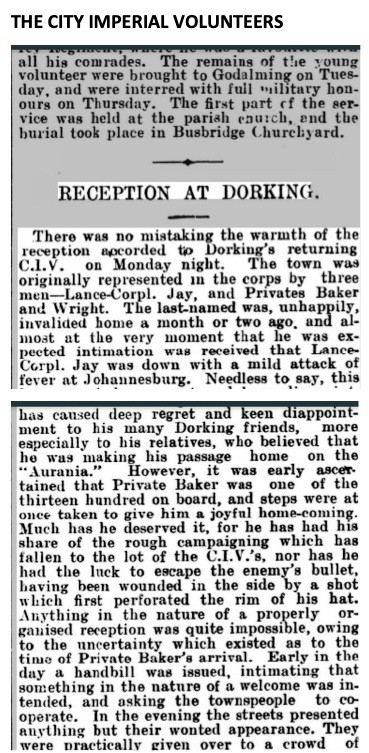 The other pictures listed the members of the Dorking Rural District Council and Board of Guardians 1897-8, which had many names of the fathers of our First World War soldiers, and a couple of the soldiers themselves.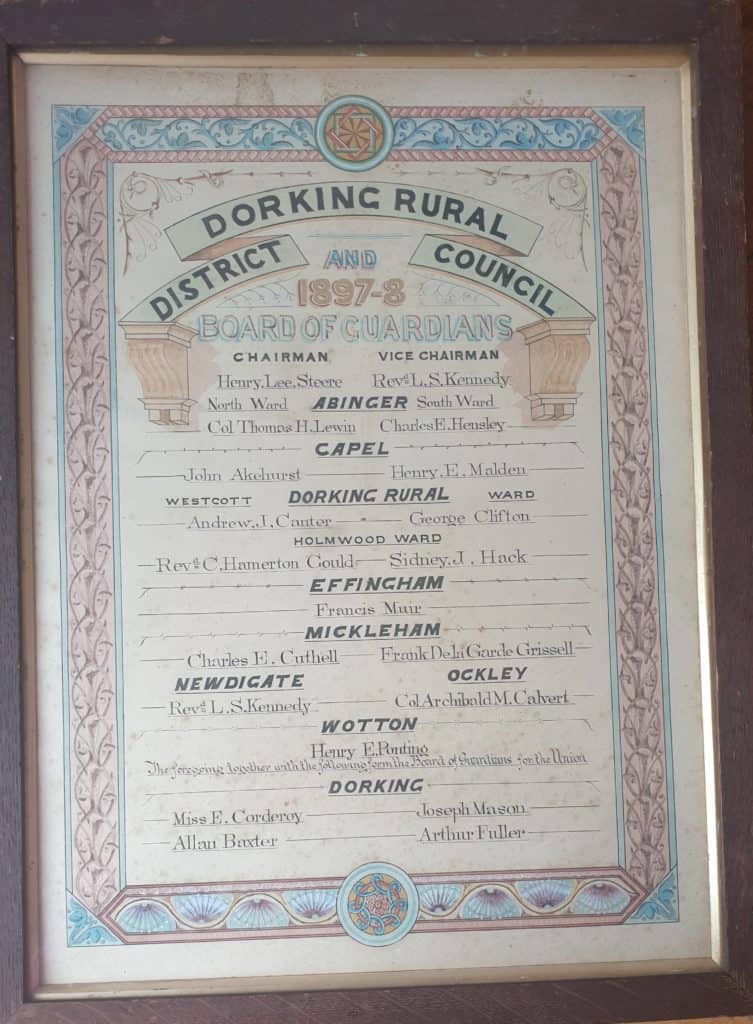 Lastly, a poster advertising a Smoking Concert for men selected for active service in the Boer war, 1900.