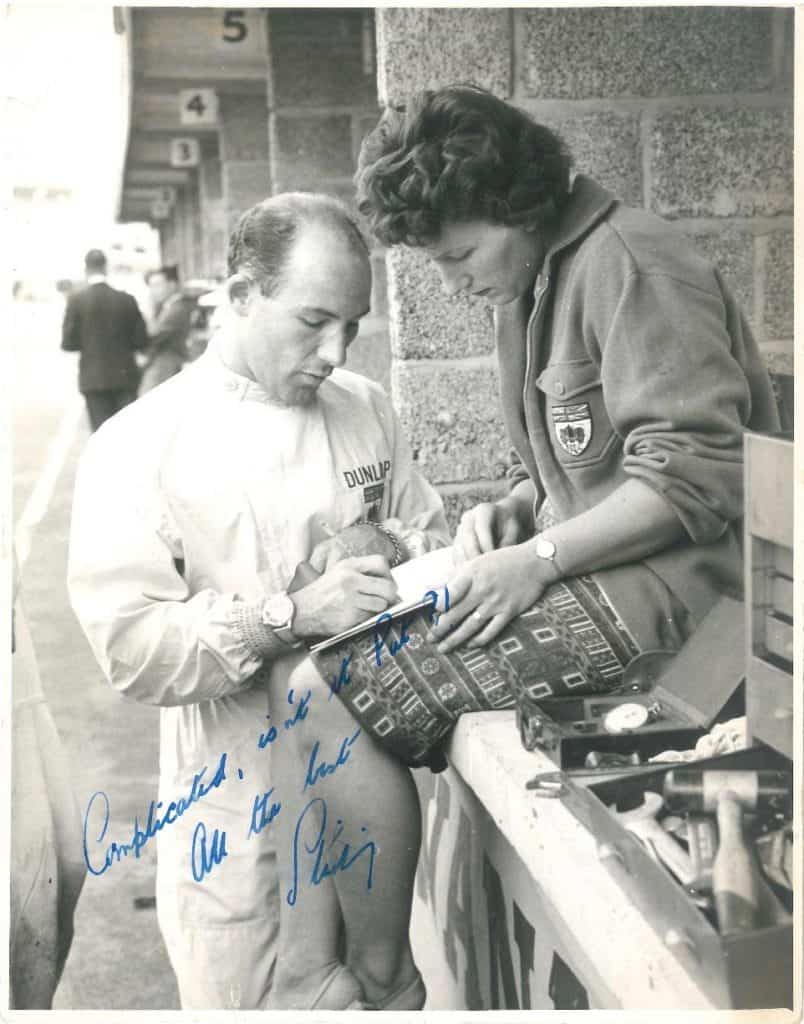 Back in 2019, we received an e mail from Pat Gregory who had worked for Rob Walker as his secretary during the 1950's.
During her time with Rob – she looked after the racing mechanics, because if they were going to a race meeting somewhere, the mechanics needed some cash. "I had to book their accommodation. If they were going to be at Silverstone for a few days I would book their accommodation. Get cash for them to take and if they went abroad I had to get foreign currency for them to take."

She also worked with drivers Stirling Moss, Graham Hill, Jack Brabham and Maurice Trintignant, when they were racing for Rob Walker from his garage in London Road, Dorking.
Tom Loftus from Dorking Museum traveled to Liss in Hampshire to interview Pat Gregory. The interview was recorded on 23rd November 2019.