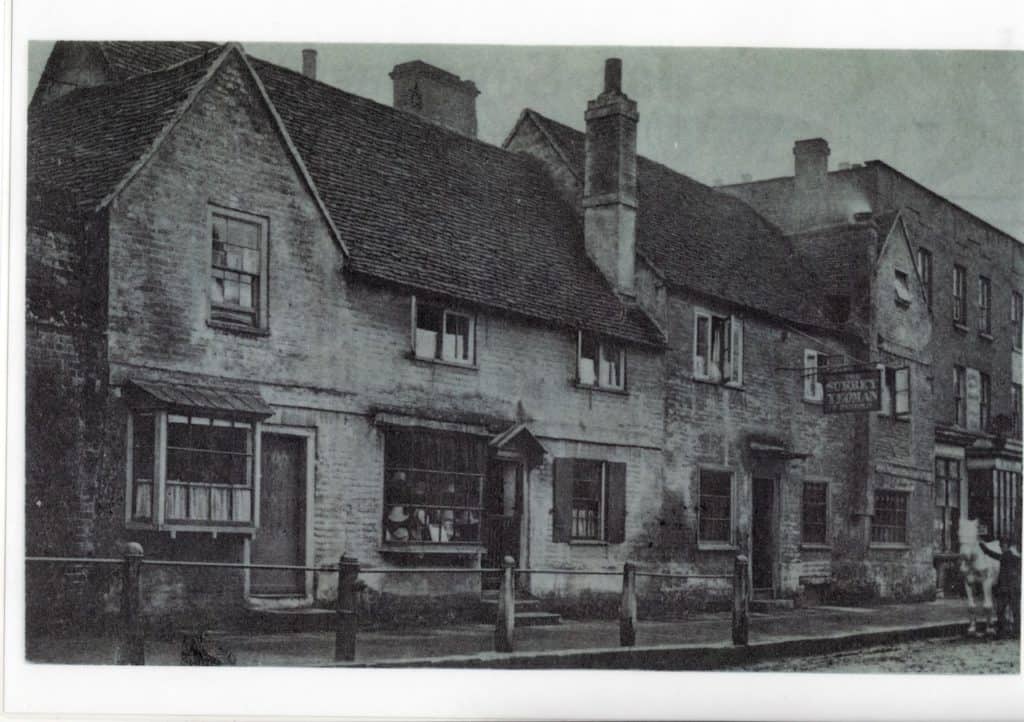 The Surrey Yeoman, 1860s
This part of the High Street used to be called East Street. In the photograph you can see the Surrey Yeoman public house on the right. This probably takes its name from the Earl of Rothes who used to live in the large house at Shrub Hill. Can you find Shrub Hill on the map? The Earl was a Colonel in the Surrey Yeomanry Regiment. The yeomanry were cavalry regiments which were originally formed to keep the peace at home, when the regular army were fighting abroad.
The pub is old, perhaps parts of it from the 1500s. It was also a lodging house and the 1861 census shows there were many lodgers staying there. What sort of people do you think might have stayed here, compared with the big hotels?
In the middle of the picture is a shop. Can you see what is for sale in the window? Do we have such a shop in Dorking today?
The Surrey Yeoman, 2015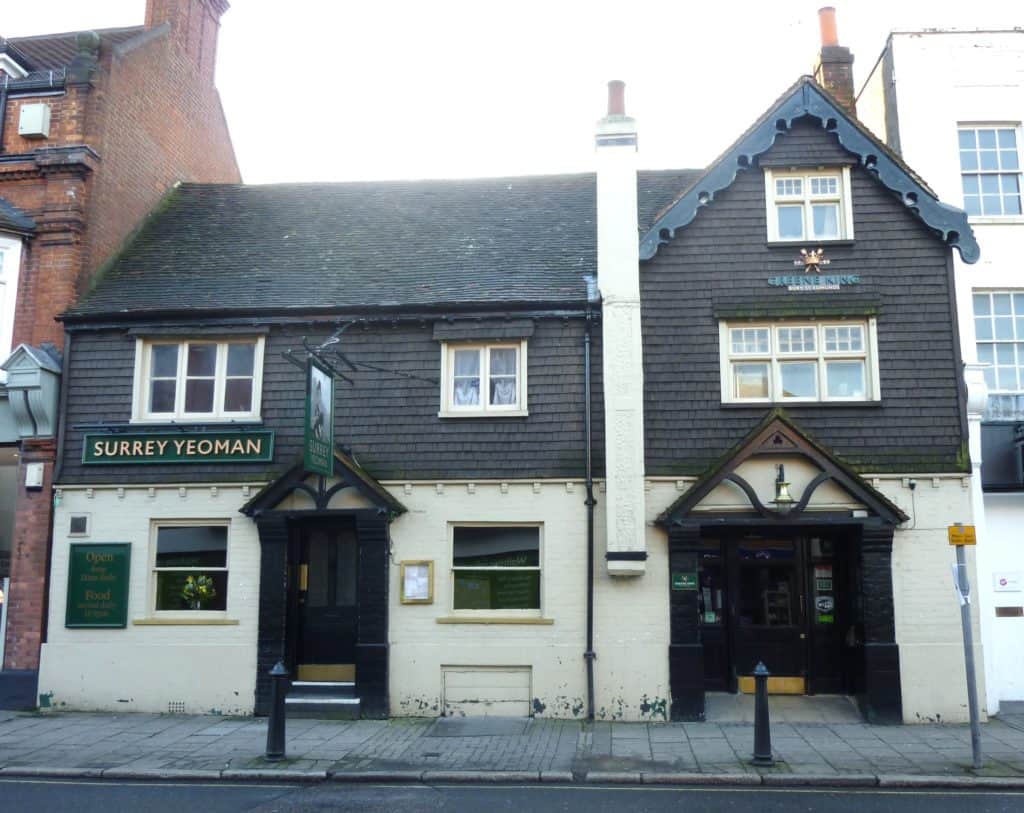 The Surrey Yeoman still exists as a public house, but what has happened to the shops on the left?  There is an entirely different building there.  Although it looks as if the building on the right could be modern, it can be seen in the 1860 photograph.