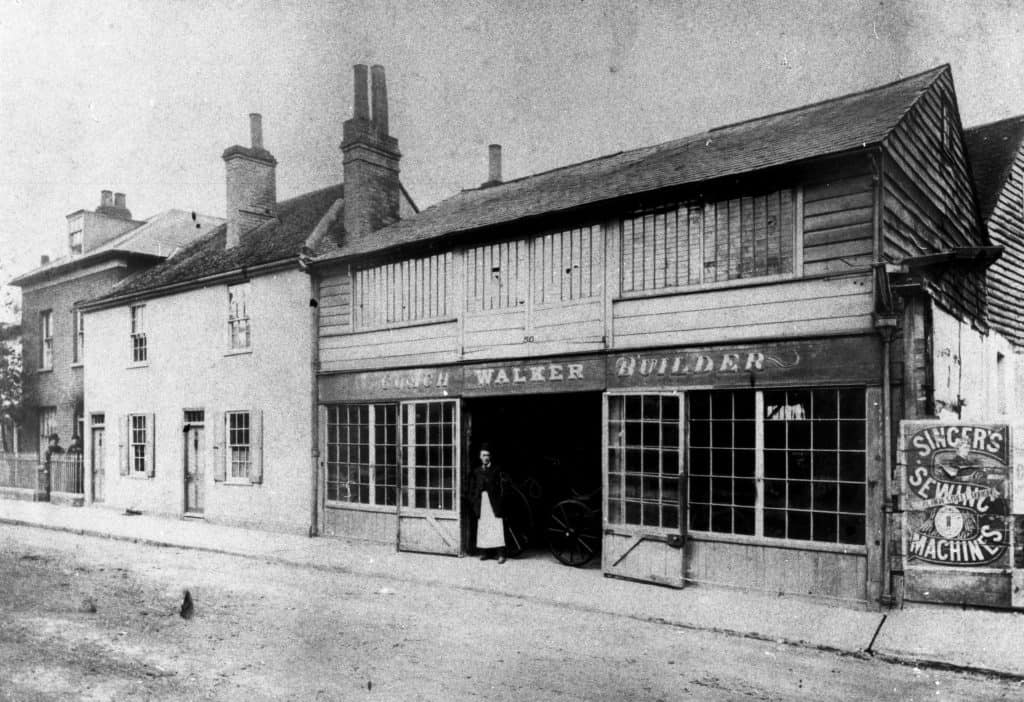 Walker's Coach Manufactory, before 1880
Walker's Coach Building Works built some of the coaches that carried passengers from Dorking to London. In 1837 there were 4 coaches travelling between Dorking and London each day. Walker's coach started from the Bull's Head in South Street in the afternoon and returned the next day. Although slow and uncomfortable by today's standards, coach travel was for the rich. A single journey cost 10 shillings 6 pence, or something like £55-60 in today's money.
The arrival of the railway brought an end to the stage coach era. In 1882 Ventham and Sons of Leatherhead took over the Walker's business. The weather-boarded workshop was pulled down and a new brick building put up.
Ventham and sons, about 1900
In 1882 Ventham and Sons of Leatherhead took over Walker's Coach Building Works. In 1898 they put up the new brick building shown in this photograph. Does it look as if they are making horse drawn carriages or a different kind of coach?
Pizza Express, 2015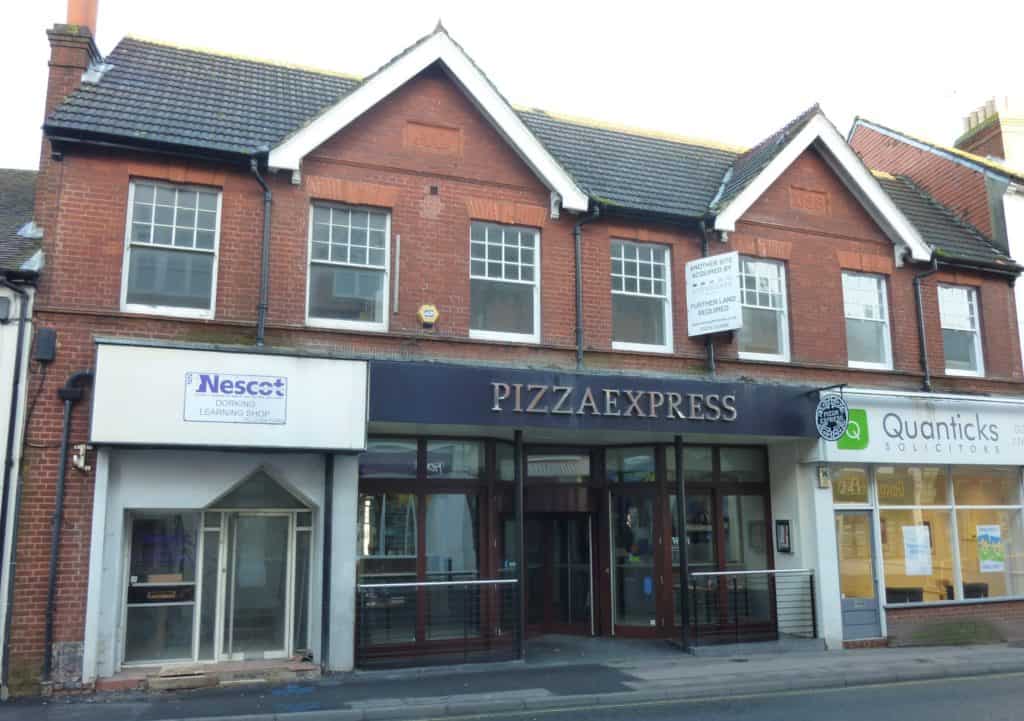 How can you tell that the building housing Pizza Express is the same building as that of Ventham and Sons? Can you find a date on the building in both of the photographs?
[Hint: look over the upper windows.]