Maps by Beryl Higgins. Permission of Dorking Local History Group
With a population of over 7,000, by the late 19th Century Dorking and the villages were home to civic institutions of all kinds: churches, chapels, schools, volunteer fire brigades, brass bands and benevolent institutions like the Oddfellows and the Ancient Order of Foresters.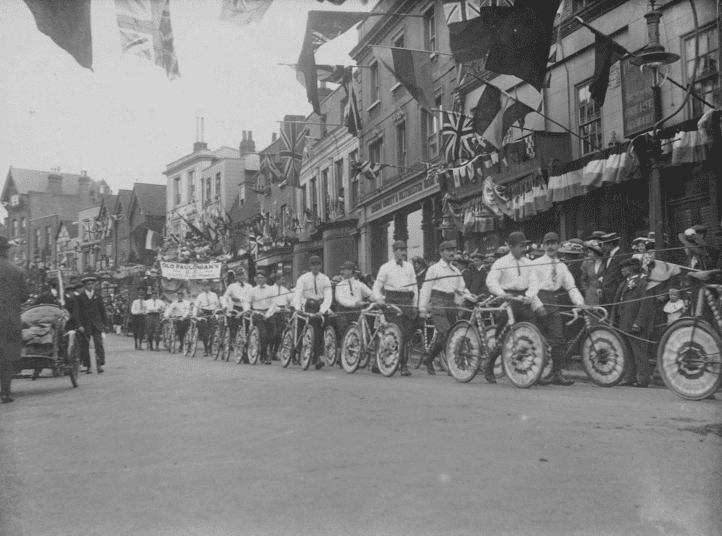 At leisure, the town hosted scores of clubs and societies: football, rugby and cricket teams, cycling and river swimming clubs; political societies, both supporting and opposing the vote for women; choirs, drama societies and bands. And no celebration – jubilee or coronation – was complete without sports, tea and a parade. The photograph shows The Old Paulonians Cycling Club, George V coronation procession, 1911.