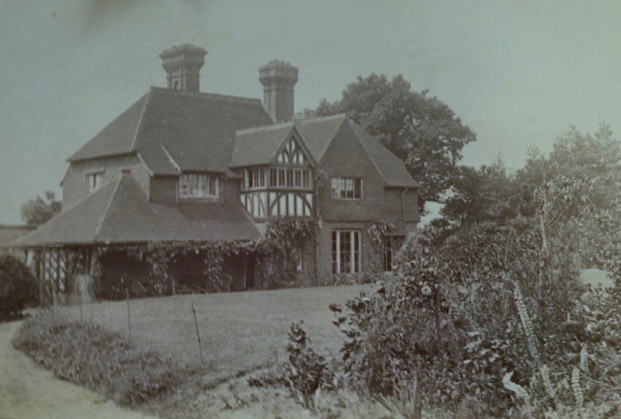 "The site is charming, on a ridge with a view both ways—southward over the Tillingbourne valley to the coniferous range of Leith Hill and northward across a rural railway-line, to Hackhurst downs." West Hackhurst: A Surrey Ramble (Part 1)
Forster's house in Abinger Hammer was named West Hackhurst. It had been built by the author's architect father, Edward Morgan Llewellyn Forster (1847-1880).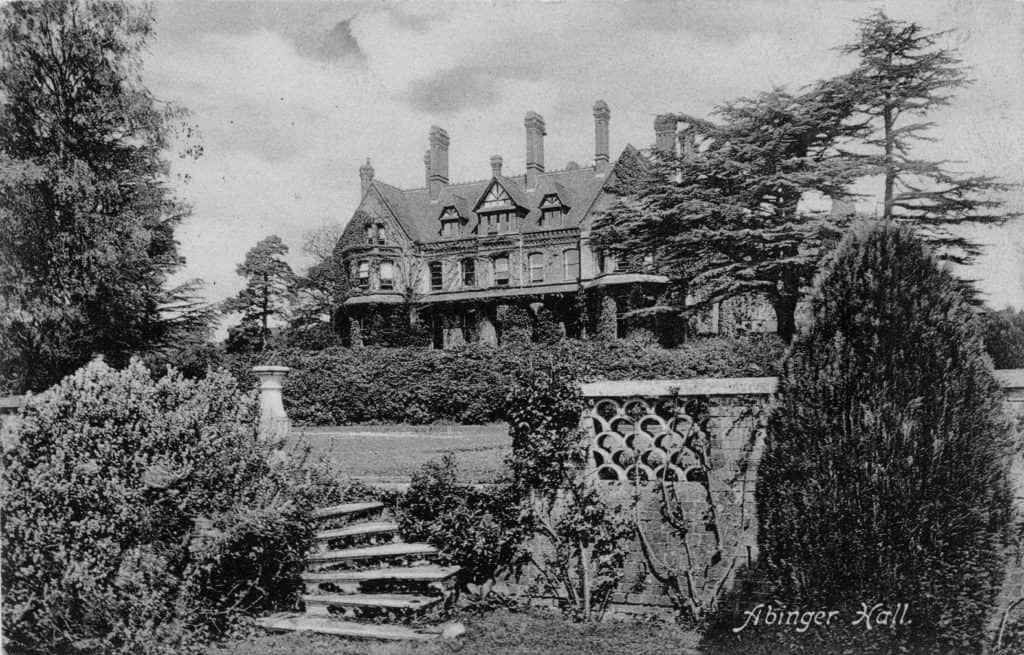 Abinger Hall, the nearby home of Lord Farrer of Abinger and his wife Lady Evangeline. The Farrers owned the freehold to the Forsters' property which reverted to the Farrer family when the lease on the land expired. Forster's relationship with the Farrers was tense.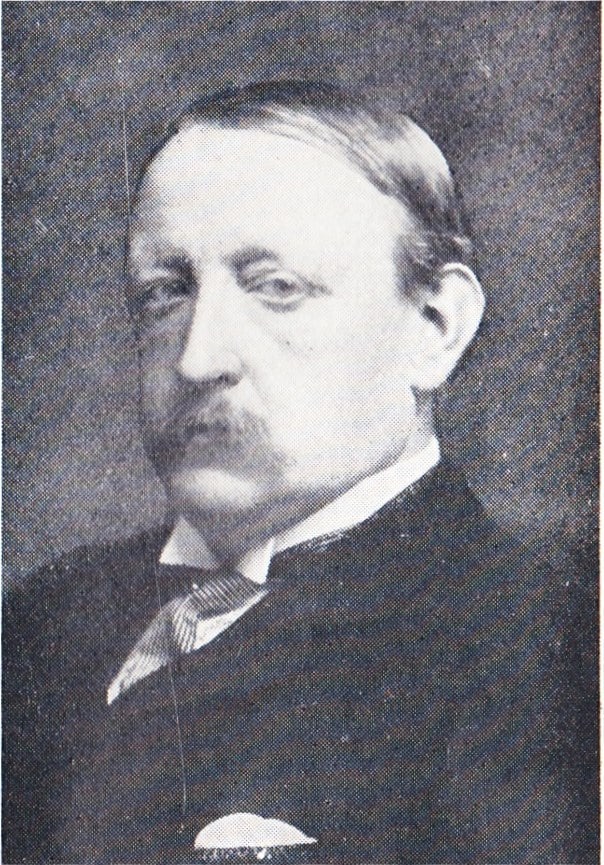 Thomas Cecil Farrer, 2nd Lord Farrer (1859-1940) spoke for the Liberal Party in the House of Lords. Forster was unsympathetic to the class distinctions of village life, and often at odds with the local gentry, who, he felt, had too much power.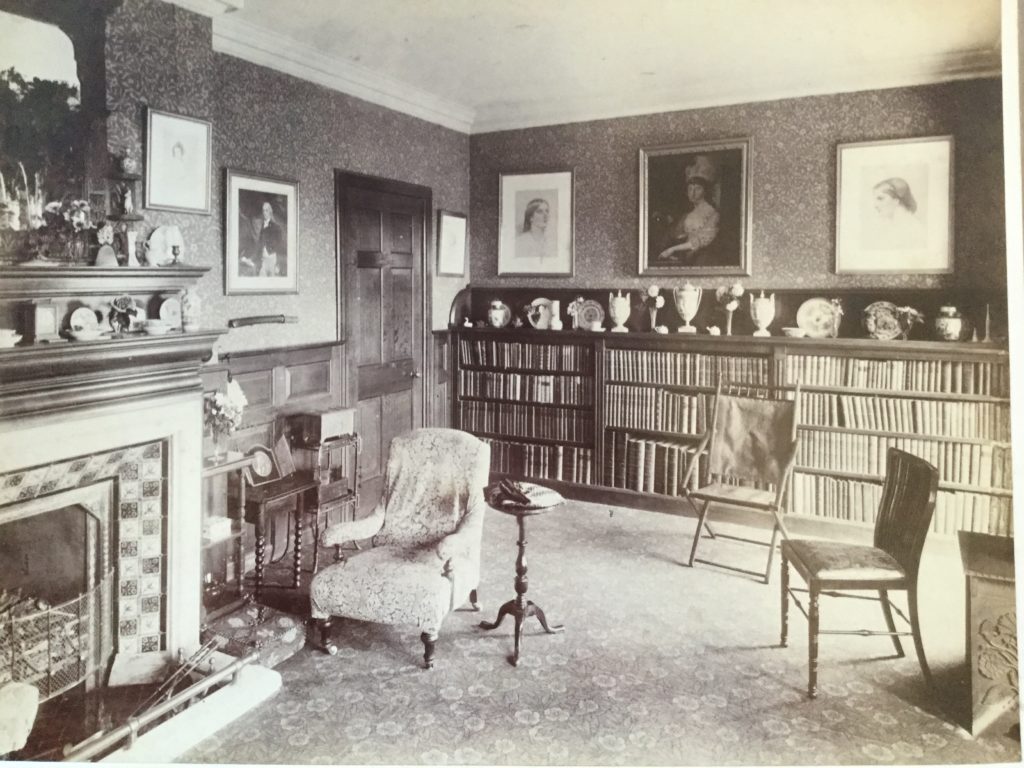 Writing in the 1940s, Forster said West Hackhurst was: 'a little inconvenient and smaller than it looks. And there was and still is no gas, no electric light, no central heating, no hot water supply or baths. The drinking water is pumped from a well and carried to the kitchen in buckets, and when the well goes wrong we have to carry from High Hackhurst. The washing water is pumped up every morning into a cistern from a tank which is filled by the rain off the roof. But it is prettier to look at than Abinger Hall.'
After piped water was installed at West Hackhurst Forster and his mother would instruct their servant to keep the water running in the kitchen in order to reduce water pressure at Abinger Hall when he was particularly frustrated their neighbours.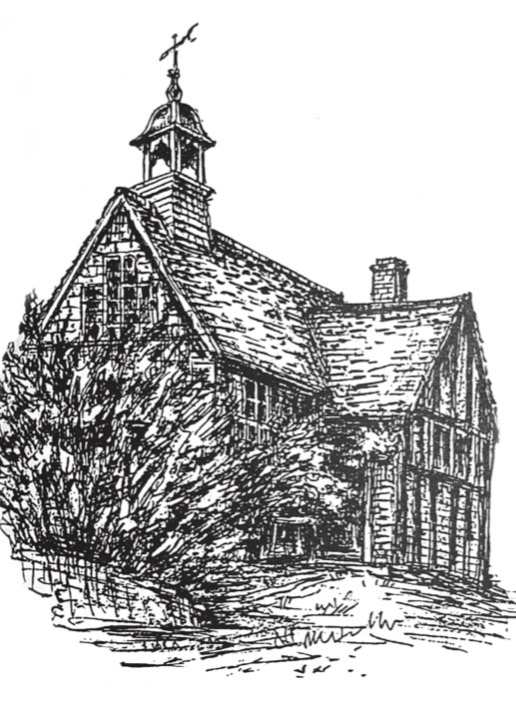 Laura Forster built the village mission room in 1892 to provide a place of worship for villagers who had a long walk to church. She was very involved in local life and introduced classes in leatherworking to the village.
The Forsters employed two full-time servants at West Hackhurst, Agnes Dowland, whom he described as 'the last parlourmaid in England' and Henry Bone, the gardener. During the Second World War, London-based friends and relations came down to stay to escape the bombing.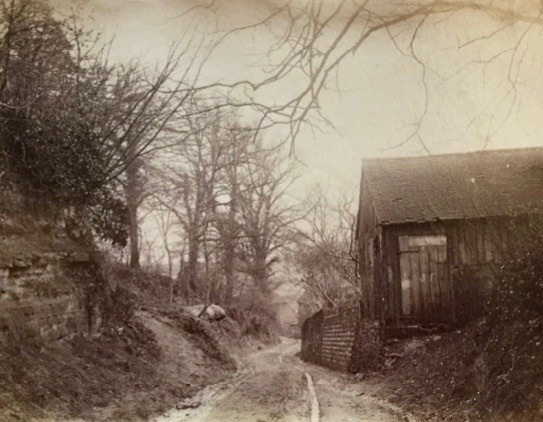 When the lease on West Hackhurst came to an end in 1946, Forster was forced to leave his home of more than 20 years. He was, he told Emmeline Pethick Lawrence, 'very sorry to leave a neighbourhood which I have known all my life and in it so many good friends'. He was given a farewell party by the villagers who presented him with a book signed by each of them.