Dorking lies where the River Mole cuts a gap in the hard chalk ridge of the North Downs. This 'Mole gap' separates Ranmore Common in the west from Box Hill in the east, creating a travel route through to the north. This is the point where today both the A24 and the London-bound railway cross the North Downs.
The landscape was created by geological forces. 60 million years ago movement in the Earth's crust forced the layers under southern England [began] to dome upwards. Erosion of the top layers of chalk exposed the geological layers below, leaving the North and South Downs chalk ridges, the hard sandstone outcrops of Leith Hill, Holmbury Hill and the Nower, and a large area of exposed Weald Clay to the south.
Geology is responsible for the distinctive countryside that surrounds Dorking, for its position, and for the positions of the surrounding villages. It has played a significant role in the town's history.
The town and nearby villages have benefited from the area's abundant natural supplies of water, sand, chalk, clay and timber. Today Dorking and the surrounding countryside attract hundreds of thousands of visitors every year. But for centuries Dorking and its satellite villages were isolated and impoverished.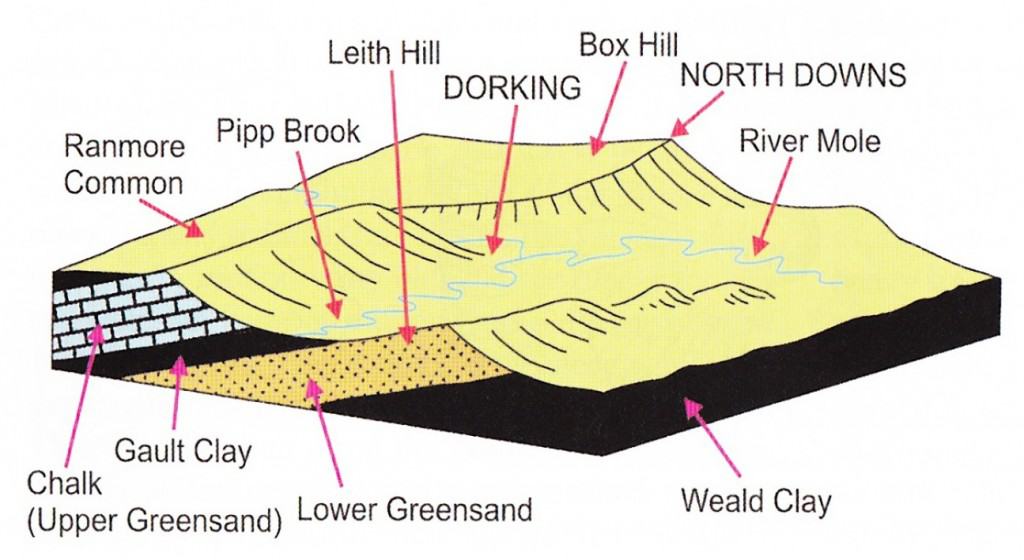 At the foot of the North Downs chalk ridge of Box Hill and Ranmore, the River Mole flows over Gault clay towards the town. At Pixham it converges with the Pipp Brook to flow north. Layers of lower greensand, which lie beneath the clay, crop out around the town. Hard and resistant to weathering, the greensand gives rise to a chain of hills: the Deepdene, the Nower and – at almost 100 metres the highest point in southern England – Leith Hill. To the south is the Weald Clay.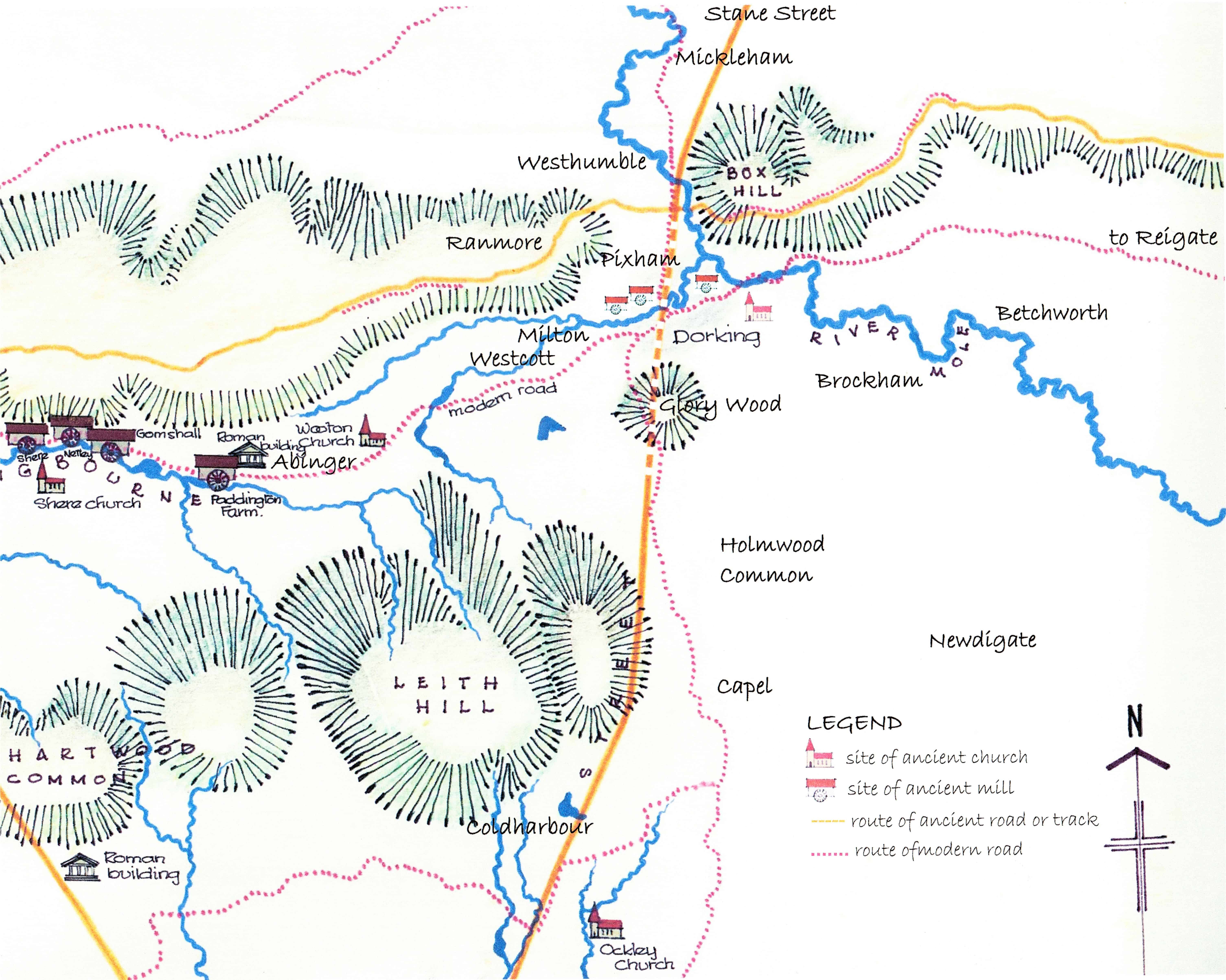 The town stands where the Mole gap intersects with the east-west road and rail routes that run along the foot of the North Downs chalk ridge, connecting Reigate and Guildford.

Geological diagrams are reproduced by kind permission of The Friends of Box Hill.
Next : Cretaceous Dorking