High Street, looking east, about 1890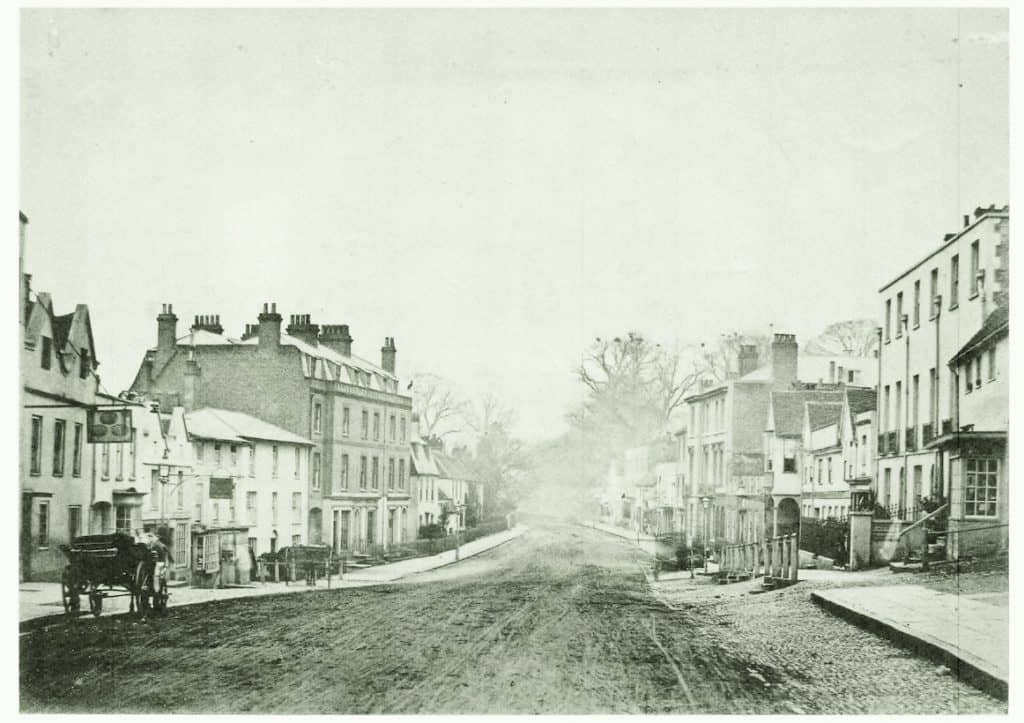 In the foreground of this photograph is the Three Tuns Hotel on the left and a bit further along is the White Horse Hotel on the right. At the far end of the street on the right is the Surrey Yeoman public house and then open space. Is that the way the High Street looks now?
High Street, looking east, 2015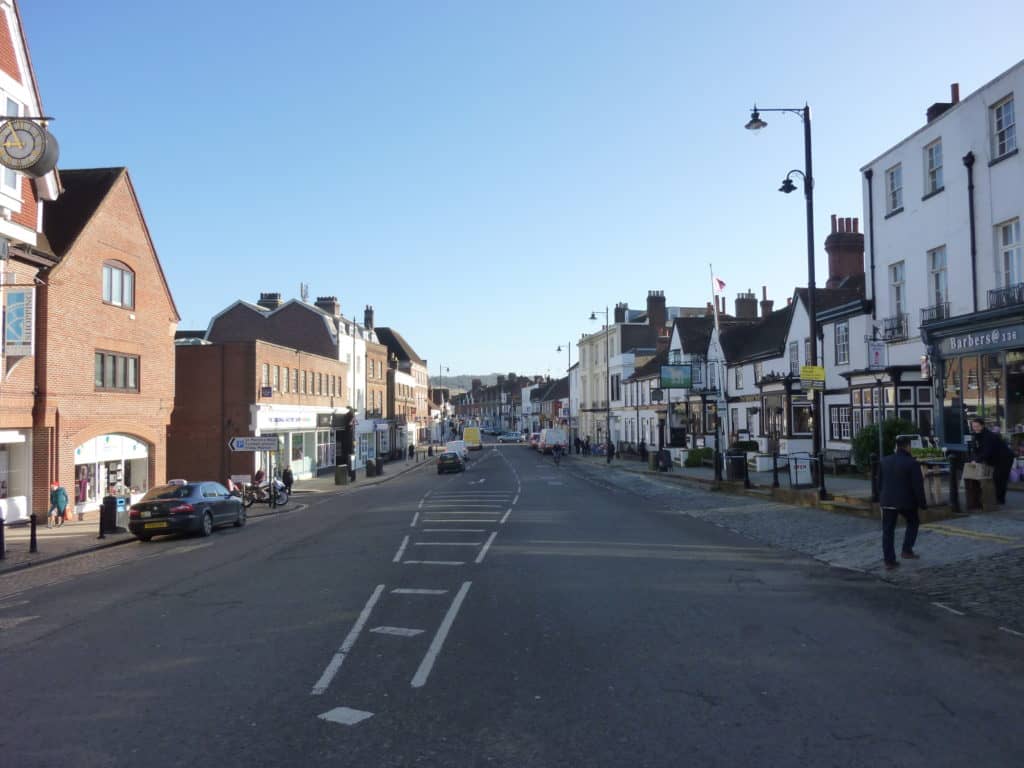 Many of the same buildings can be identified from the 1890 photograph, but today the buildings along the High Street extend as far as the eye can see.