Our loan boxes are now available to borrow once again. Even though the Museum remains closed to the public for the time being, the loan boxes can be collected and returned at pre-arranged times. Covid-19 procedures are in place to ensure that you can safely use the loan boxes.
The WW1 Loan Box has been compiled in order to tell stories about people from Dorking and its surrounding villages who were involved in or affected by the First World War. As nearly everyone's life was touched in some way during the years 1914 to 1918, this is only a small sampling of the rich and varied stories that may be researched and told. During the years 2014-2018 Dorking Museum ran a series of temporary exhibitions about Dorking during the war years. The exhibition is online here. For additional information about WW1 in Dorking, as well as information on the Museum's War Memorial Project, see the Museum's WW1 pages.
The WW1 loan collection is comprised of photographs and documents, most of which are held in the Museum's collections. The contents are organised in the following envelopes:
Women's Roles An excellent introduction to the affect of WW1 in Dorking is to take a look at the lives of women and how their lives and roles changed due to the war. With the A4 photographs, use the question sheet "Women during WW1" to explore the photographs and the women who are represented. Each photo gives information on the back. Additionally, A3 size documents provide more sources of information about women in Dorking. Find out more about this photo here.
Boy Soldiers Most of us local to Dorking know the story of Valentine Joe, the boy who was thought to be the youngest British soldier to lose his life in the war. However, there was an even younger local boy from Newdigate by the name of Aubrey Hudson. In investigating these stories, consider why lads of such a young age wanted to enlist and how it was that they were allowed to do so. Further topics to consider include recruitment and pressures to enlist, conscription in 1916 and rural life versus town life in the early 1900s.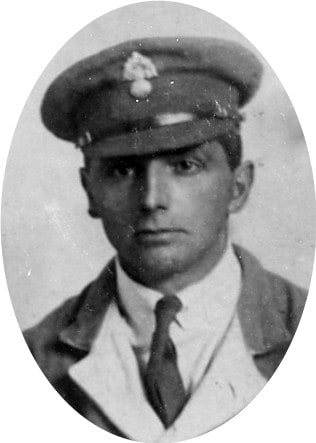 Dorking's VC – Charles Graham Robertson After being awarded the Victoria Cross, Lance Corporal Robertson did not want a fuss. Discover what his life was like before and after the war. As he is buried in Dorking Cemetery, further investigation could be made of his grave. Read more about Charles Robertson here.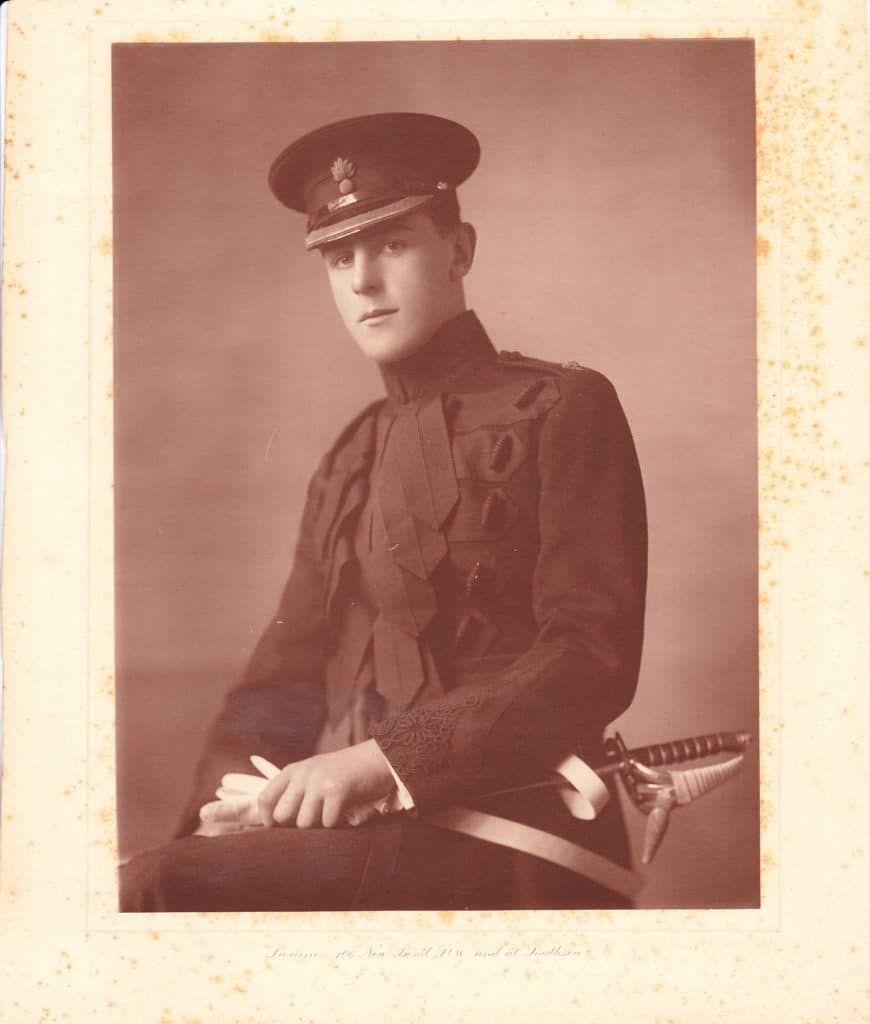 John Lee-Steere John Henry Lee-Steere was born in 1895, the only child of the Lord of the Manor of Ockley, Henry 'Harry' Lee-Steere and his wife, Anna Gordon-Clark of Mickleham. When war broke out in August 1914, John Lee-Steere was ready to embark with the British Expeditionary force and was a lieutenant with the 2nd Battalion Grenadier Guards. From the time of his embarkation to his final hours on the front, John wrote letters home, giving us an insight into the first few months of the conflict as experienced by an officer and his family at home. Sadly, John was killed in November 1914, just a couple of hours after he had finished a letter home. Find out more about John and his story, and read his letters home here.
Objectors and Peace Campaigners
Although there was a great deal of pressure on young men to enlist, many did not wish to fight, and for a great variety of reasons. Learn about some of their stories and how objectors might be treated. Consider what it means to be brave and "What would you do?"
The following pages also contain information that may be of use.
The Museum World War One team embarked on a very ambitious project to try and research all the soldiers on the memorials in Dorking and the surrounding villages. Including 15 year old Valentine Strudwick and Aubrey Hudson.
Read more about the project here.
The Museum also produced a timeline following events in each year, including events overseas, events in Dorking and the surrounding villages and listing each casualty.
Fill in our online form to enquire about booking the loan box.