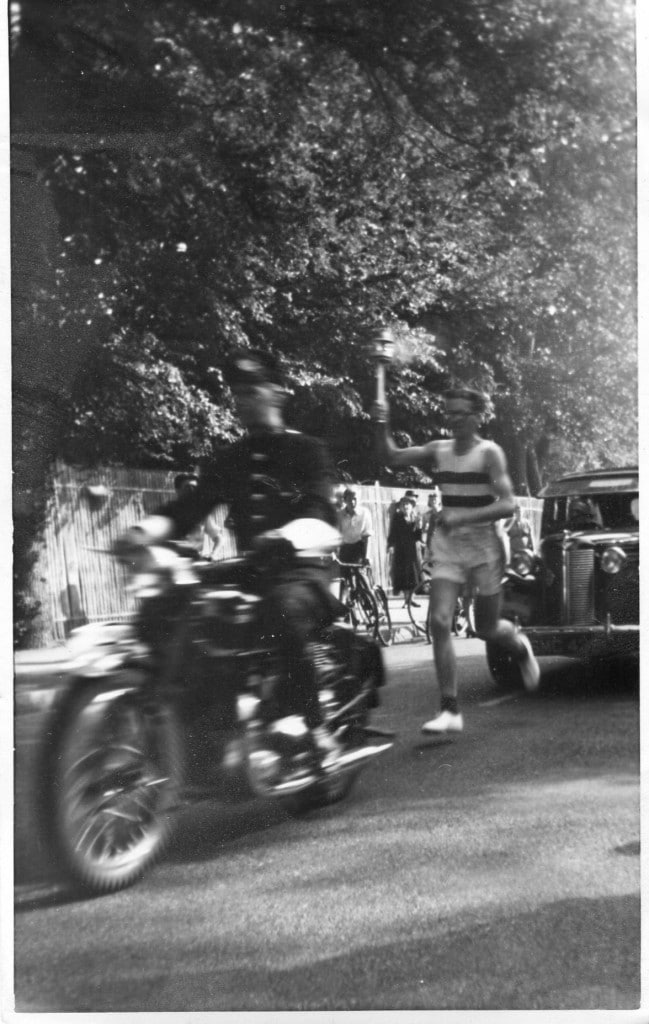 In 2012 we held an Exhibition to celebrate the Olympic Torch passing through Dorking in 1948. We appealed for people's own photographs. We displayed these at the Exhibition and then kept a copy for our Archives; photographs that hadn't been seen for over 50 years had now been seen by a whole new audience.
This image is St Paul's runner Ted Henton carrying the flame through Westcott in July 1948.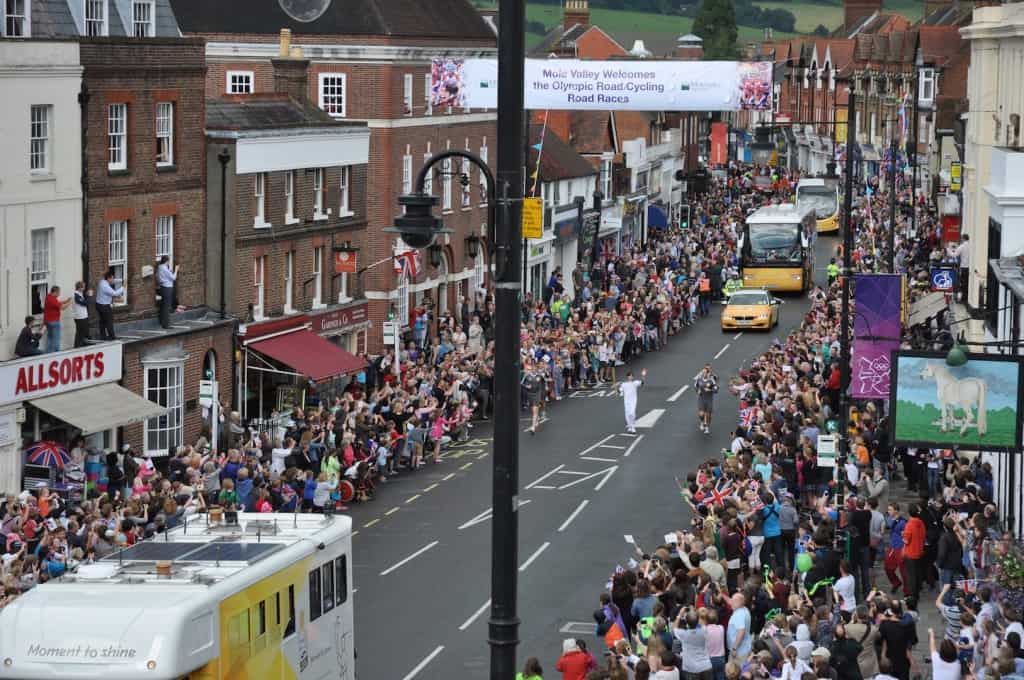 In July; we were able to add the pictures of the 2012 Olympic Torch Relay to our Archive.
Next : Old Paulionians Cycle Club