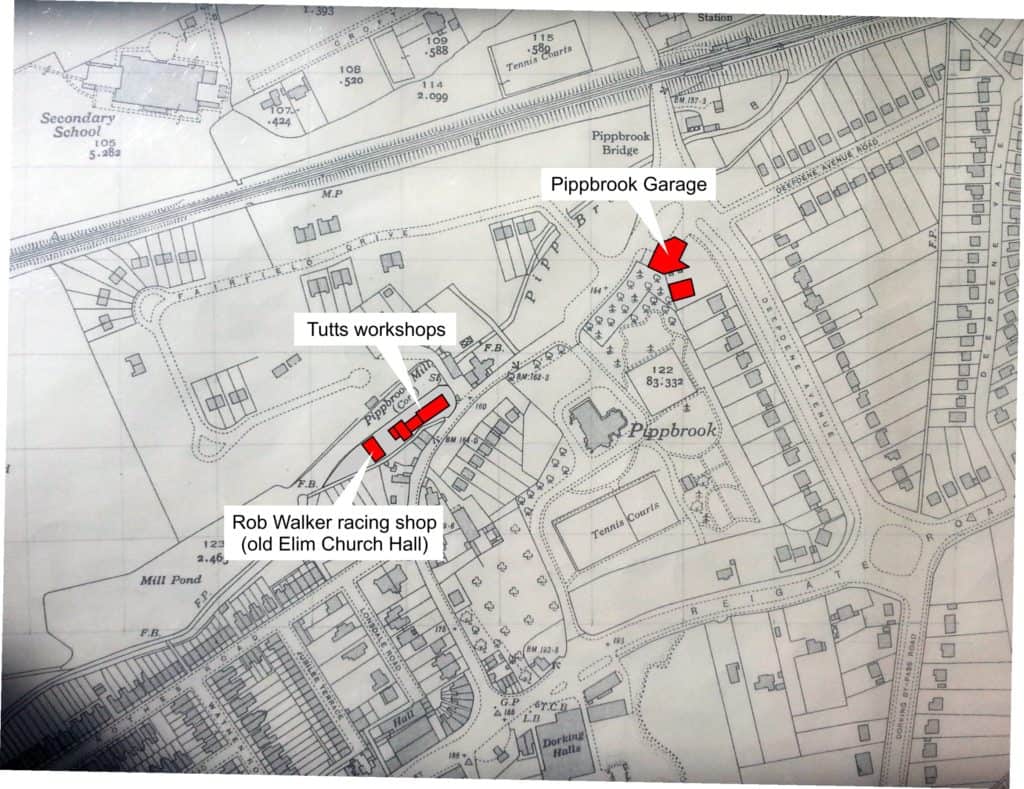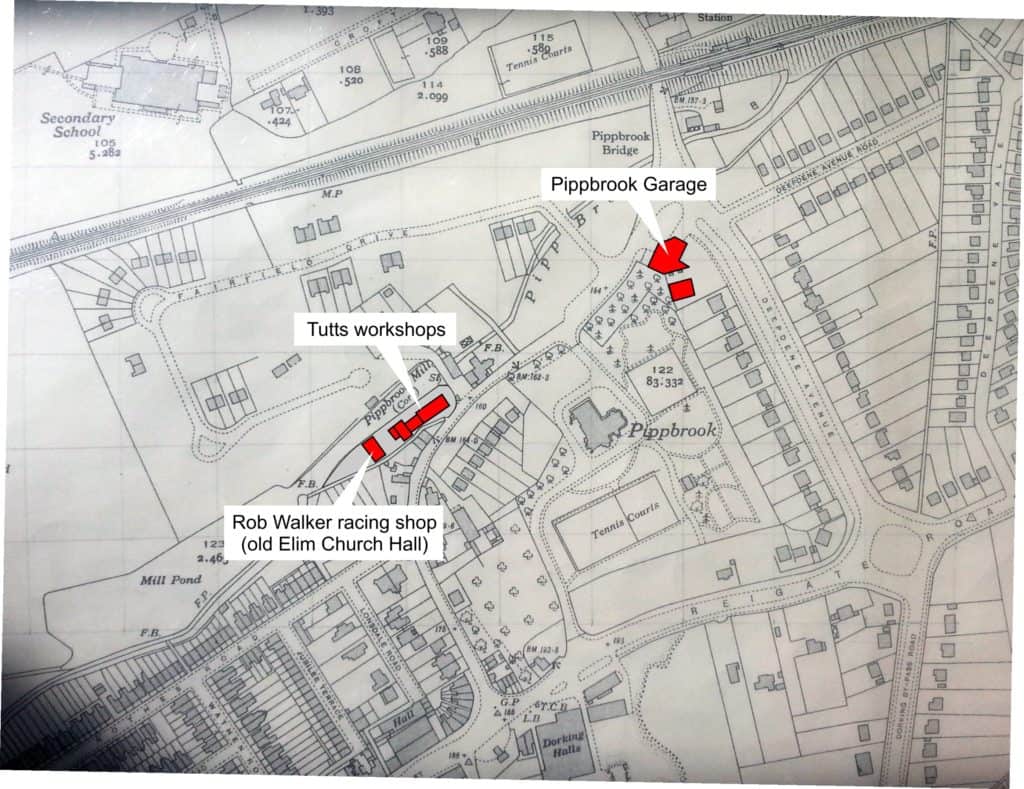 Getting into Gear
Walker went into partnership as owner/manager with driver/mechanic Guy Jason-Henry and began to build a competitive team. He based his operation in Dorking. Following the establishment of Brooklands, (the world's first purpose-built racing circuit), in 1906, Surrey had become the focus for Britain's pioneering racing car industry. From Dorking, Walker could attract the skilled mechanics and drivers that his team needed.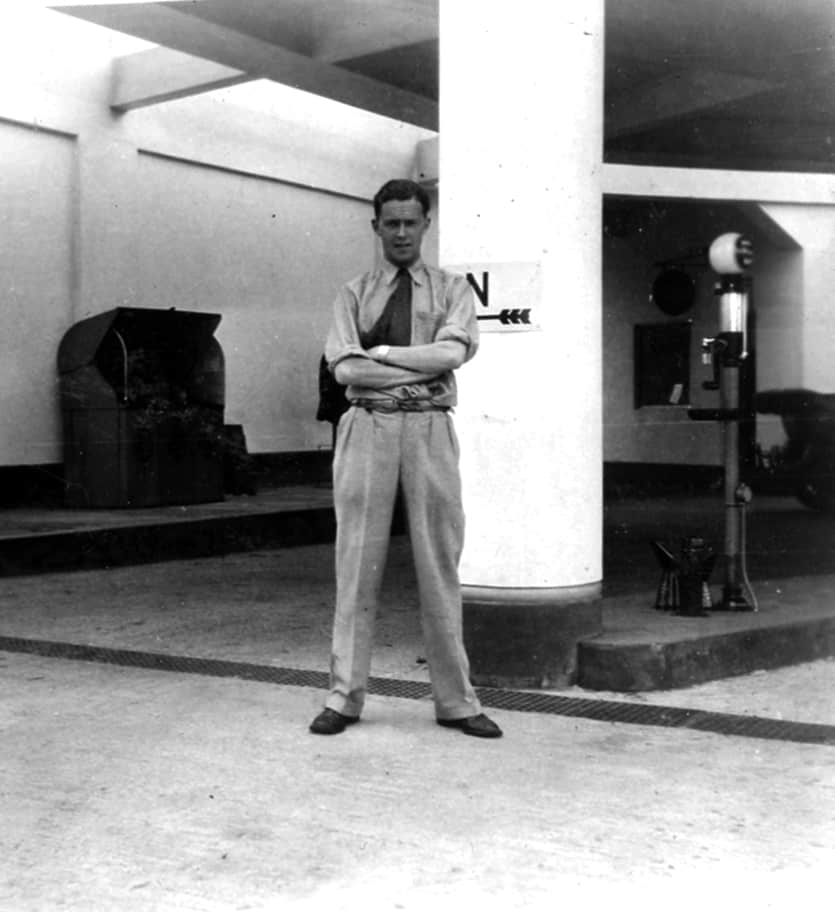 The first Pippbrook Garage was built in 1931 in contemporary Art Deco style by John Lloyd. Lloyd was also an enthusiastic car racer.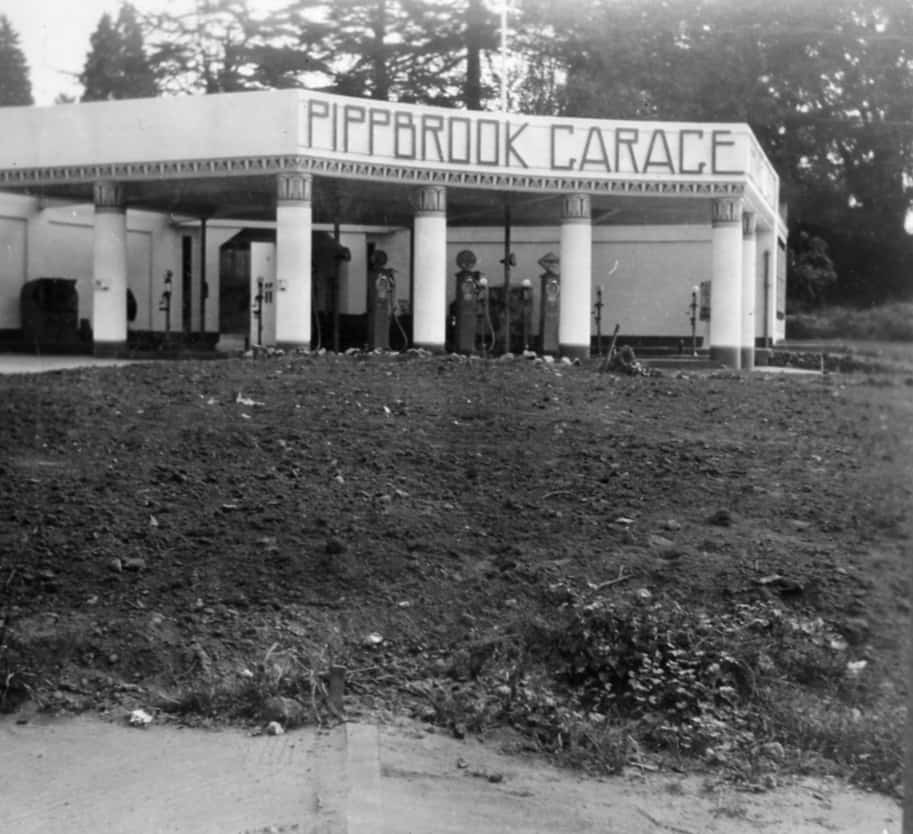 In 1947 Walker bought the Pippbrook Garage on Deepdene Avenue and a collection of workshops opposite Pippbrook Mill, off London Road. Together they would provide the base for the 'Rob Walker Racing Team'. The garage was much used by local motorists and Walker offered MOTs and servicing, he later established a Ford dealership. The old Elim Church Hall became the team's main workshop. Mechanics would often test drive race-ready cars along the dual carriageway between the Burford Bridge and Pippbrook. The local police were regular visitors to the workshops – placated with tea and biscuits – when neighbours complained about engine noise.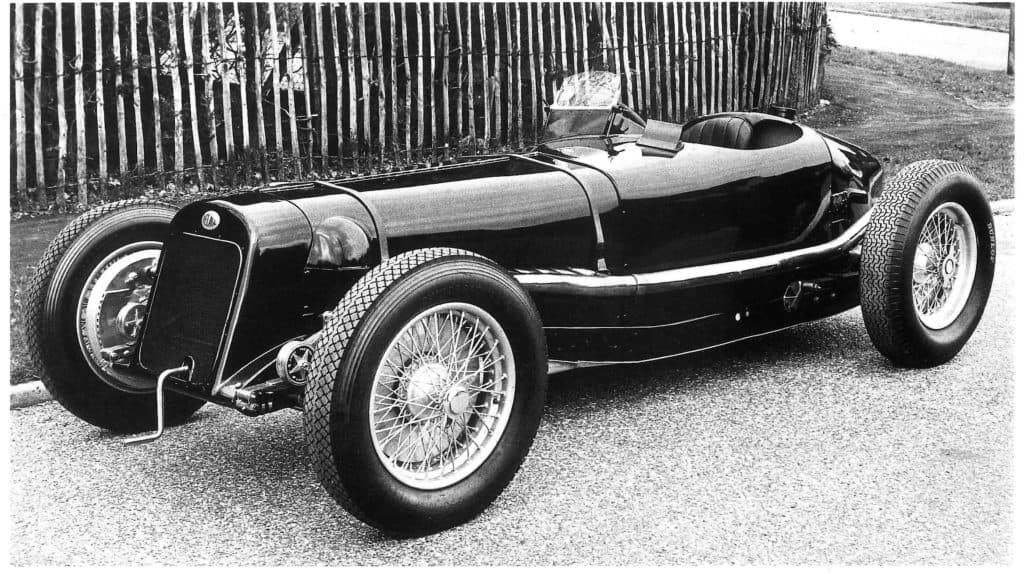 In 1950, Walker bought this Delage for spare parts. The car had a celebrated history, having finished seventh in the 1929 Indianapolis 500 and raced to several victories. Rob had the car restored at Pippbrook by mechanic John Chisman. As soon as the mechanics fired up the Delage they would be besieged with complaints about the noise.
Back on Track
Despite its age, Walker's pre-war Delahaye was probably still the fastest road car in Britain. In 1949 he entered it in the first post-war Le Mans 24-Hour race but the engine's main bearings failed while the team was in fifth place. It later achieved third place at the French Grand Prix.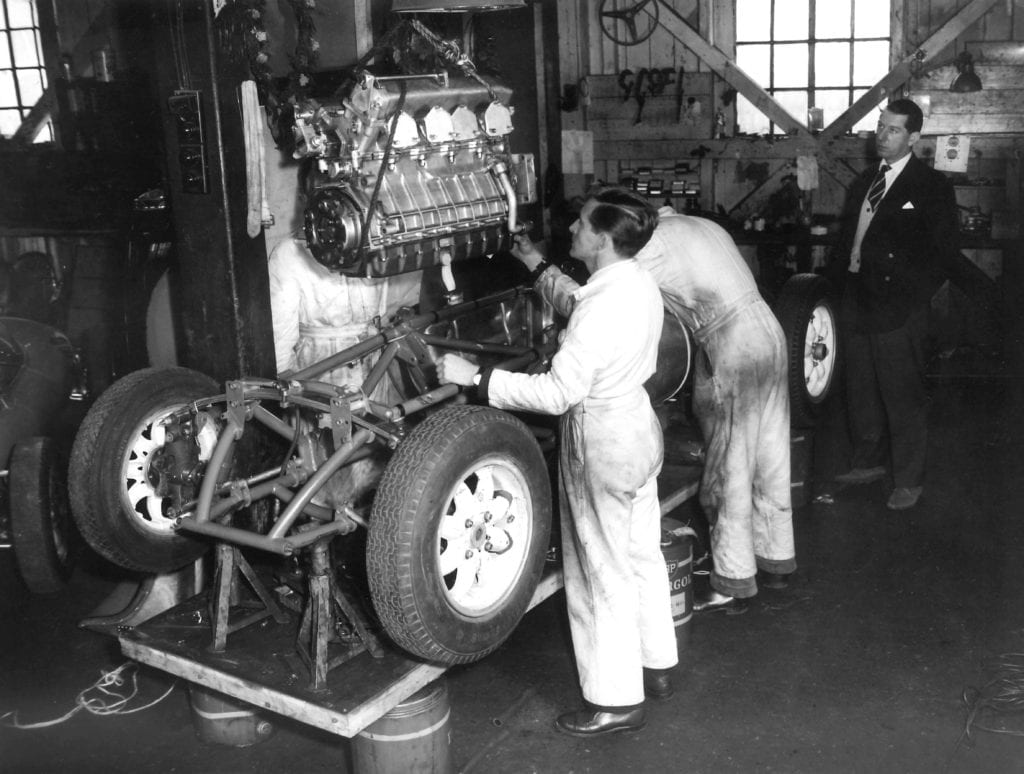 Tony Rolt was brought in as Jason-Henry's co-driver. During the war Rolt had escaped seven times from German prisoner-of-war camps before being sent to Colditz Castle. In early 1944, he was one of the masterminds behind the audacious glider escape plan.
The Walker/Jason-Henry partnership ended when Jason-Henry was intercepted by French police trying to smuggle watches out of France in a false tank fitted to the Delahaye. The car was impounded and Walker had to pay £400 for its release.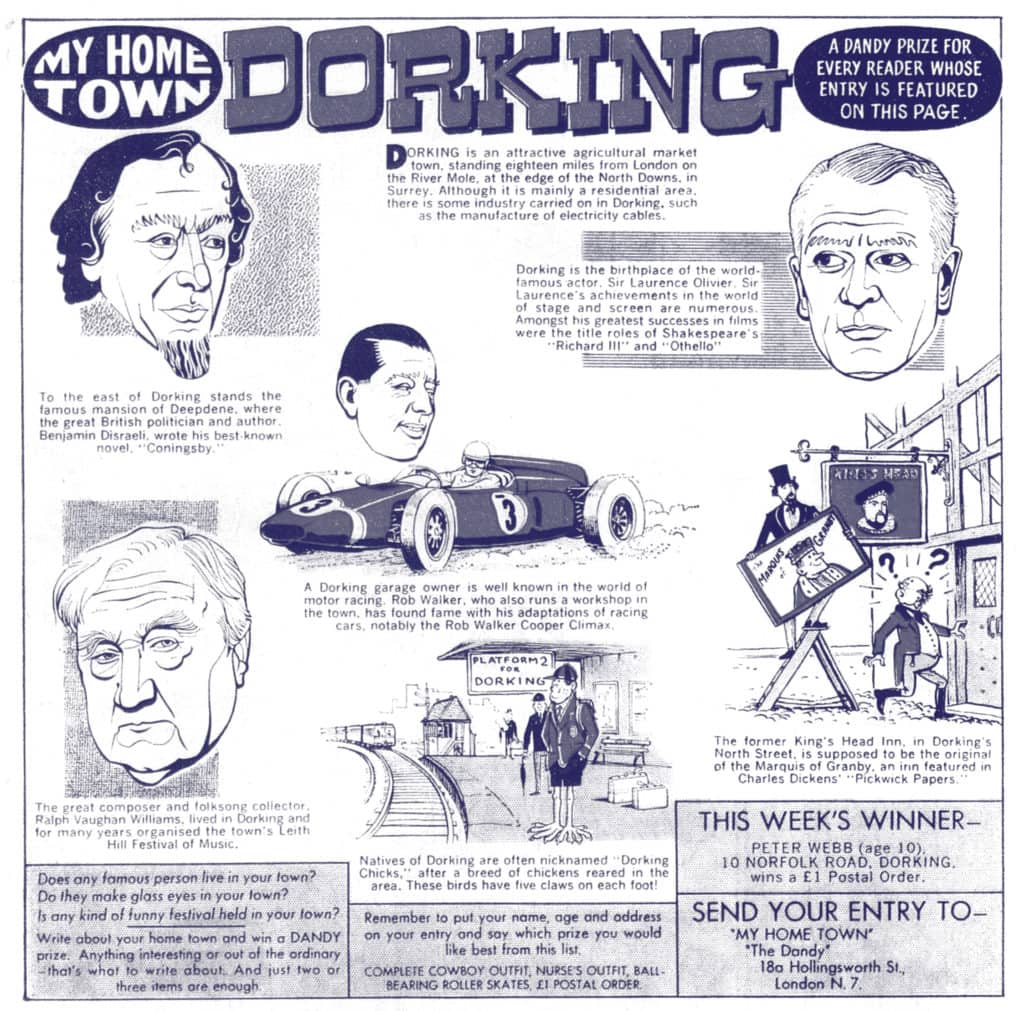 The team once featured in The Dandy comic in an item about Dorking, along with Sir Laurence Olivier and Ralph Vaughan Williams.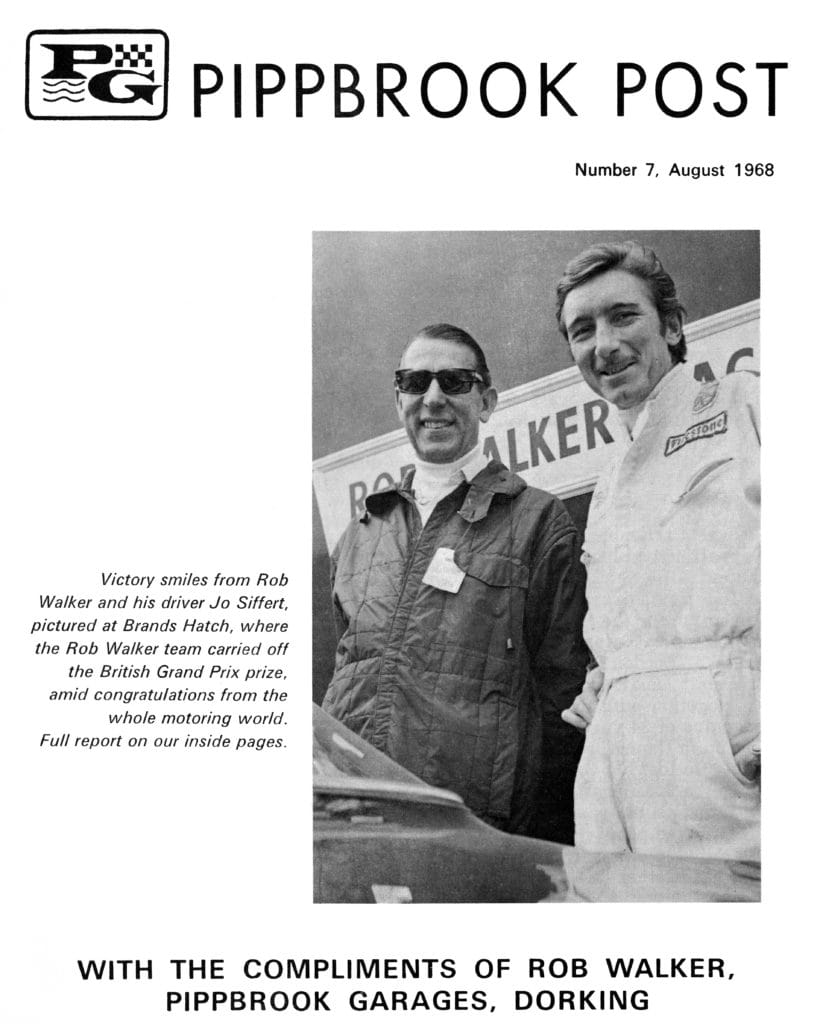 Pippbrook Garage published 'The Pippbrook Post' customer newsletter, and a children's comic, 'The Wonder Weekly'.