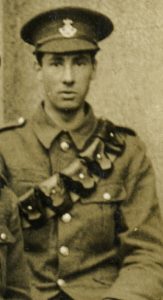 Thank you to Karen Wilson from Betchworth Village Archives for allowing us to publish her research.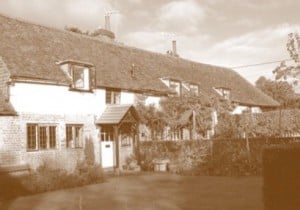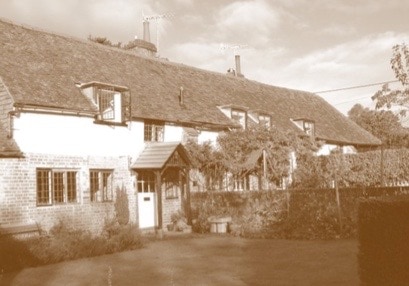 William Dorsett was born on March 22nd 1891 at More Place Cottages, probably at number 1. His father, James Dorsett was a groom at that time and the family was still living in More Place Cottages ten years later.
William Dorsett went to Betchworth School and was a choir boy at St. Michael's, most likely at the same time as Robert Davies. He also attended Sunday School along with his two younger sisters Florence and Alice, known as May. All three won first class prizes for maximum attendance during 1903. They were presented with their prizes at a post-Christmas party arranged by the Whittingtons of Sandhills in January 1904 when a hundred children (probably most of the children of Betchworth at that time) attended and were treated to a 'magnificent tea' and gifts from the Christmas tree.
By 1911 William's parents had moved back to Adderbury in Oxfordshire where his mother Charlotte had been born and baptised in 1857 and where she had married James Dorsett in 1889. James was a gardener by then. However, William had stayed in Betchworth and was lodging with Walter and Ada Stovell in Wonham Wood Cottage.
In 1911 he was a 20 year old gardener working at Sandhills. That same year William took part in the Coronation Day Sports event and ran in the 100 yards open race.
The date of William Dorsett's enlistment in the army is not known but he enlisted at Canterbury in Kent. He was a Private in the Oxfordshire and Buckinghamshire Light Infantry but he started his army career in the Queen's Own Oxfordshire Hussars.
William was sent to France in August 1917 and after only two months he was killed in action on October 16th in the aftermath of the Battle of Passchendaele. William Dorsett was 26 years old.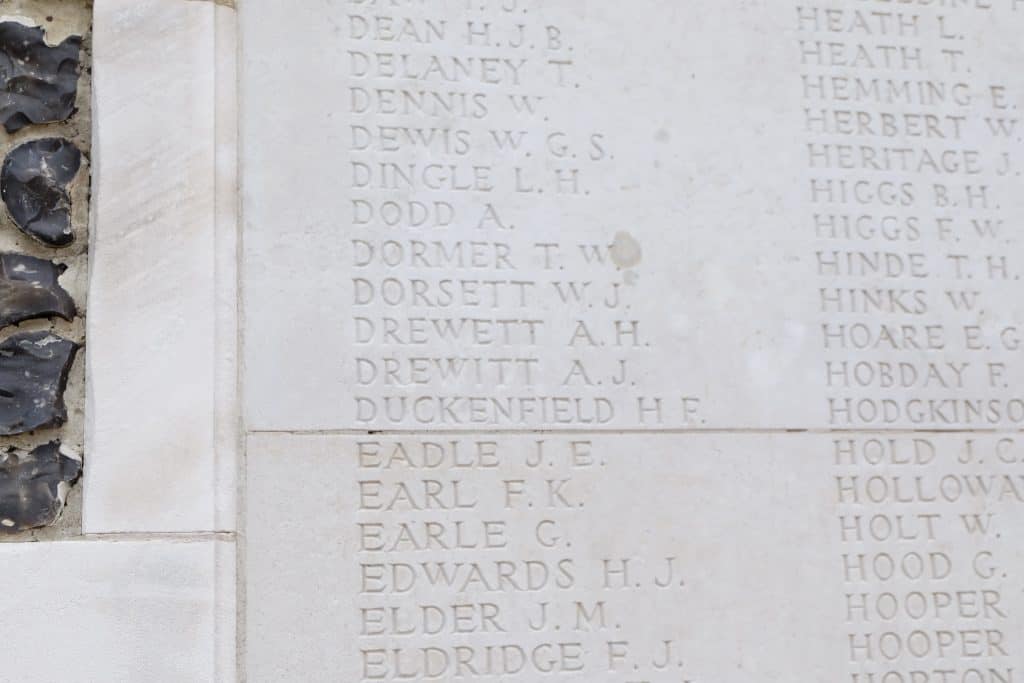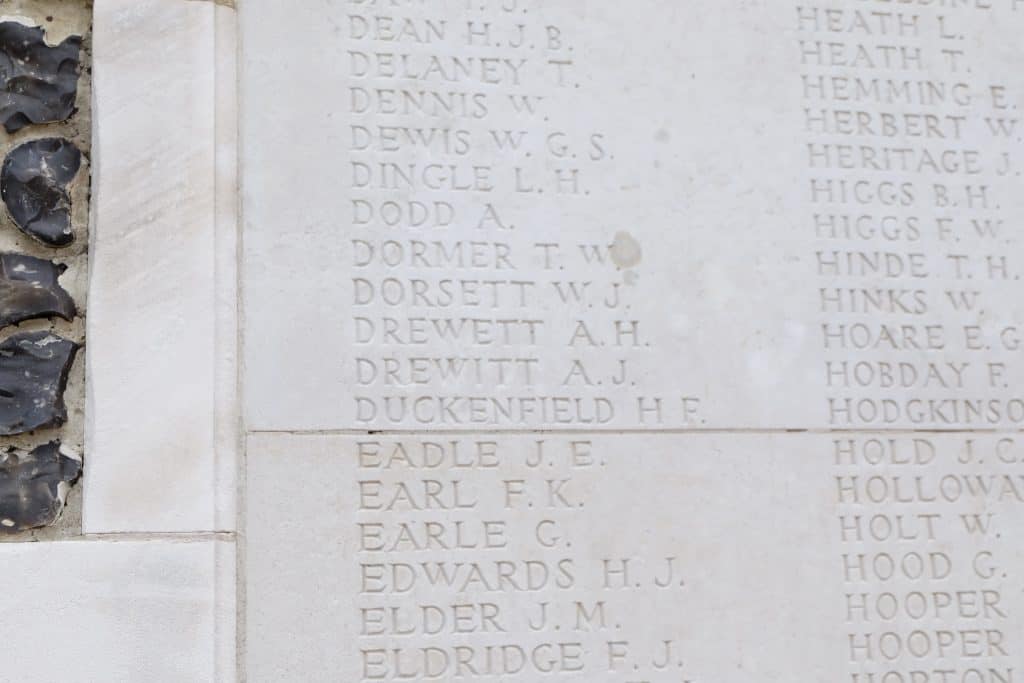 He has no known grave and is remembered on the Tyne Cot Memorial near Ypres along with 34,946 other men.
The Dorking and Leatherhead Advertiser published the following on 1st December 1917:
'Mr. and Mrs. J. Dorsett, of Adderbury, near Banbury, have been advised that their only son, Pte. W. Dorsett, Oxfordshire Light Infantry, was killed in action on October 16th. Mr. and Mrs. Dorsett are well known in Betchworth and district from their long residence at More Place.'
William Dorsett was remembered in a memorial service held at St. Michael's church on November 25th 1917 along with John Church, William Knowles and William Tucker.
He is also remembered on the Adderbury memorial at St. Mary's church in Oxfordshire.
Born                            Betchworth, Surrey
Lived                           Betchworth, Surrey then Adderbury, Oxfordshire
Son of                         James and Charlotte Dorsett
School                         Betchworth, Surrey
Enlisted                       Canterbury, Kent
Regiment                     Oxfordshire and Buckinghamshire Light Infantry
Number                       235064
Date of Death              16th October 1917
Place of Death             Passchendaele, Belgium
Cause of Death           Killed in Action
Age                             26
Memorial                     Tyne Cot Memorial, Belgium