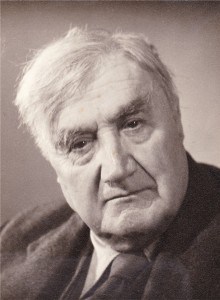 'The composer must not shut himself up and think about art, he must live with his fellows and make his art an expression of the whole community.'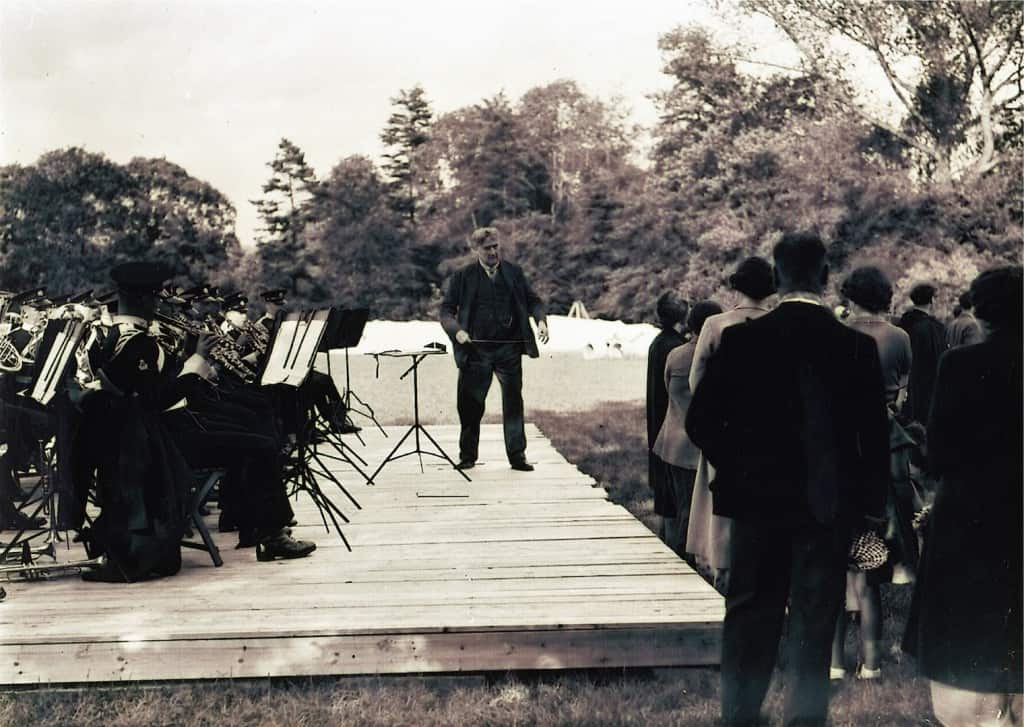 Ralph Vaughan Williams was the son of Margaret Wedgwood of Leith Hill Place and Arthur Vaughan Williams of Tanhurst. His grandmother was Caroline Wedgwood nee Darwin. When his father died, Ralph's mother returned to her family at Leith Hill Place. Growing up in his grandmother's house the young Ralph was encouraged in his first compositions by his aunt, Sophy Wedgwood.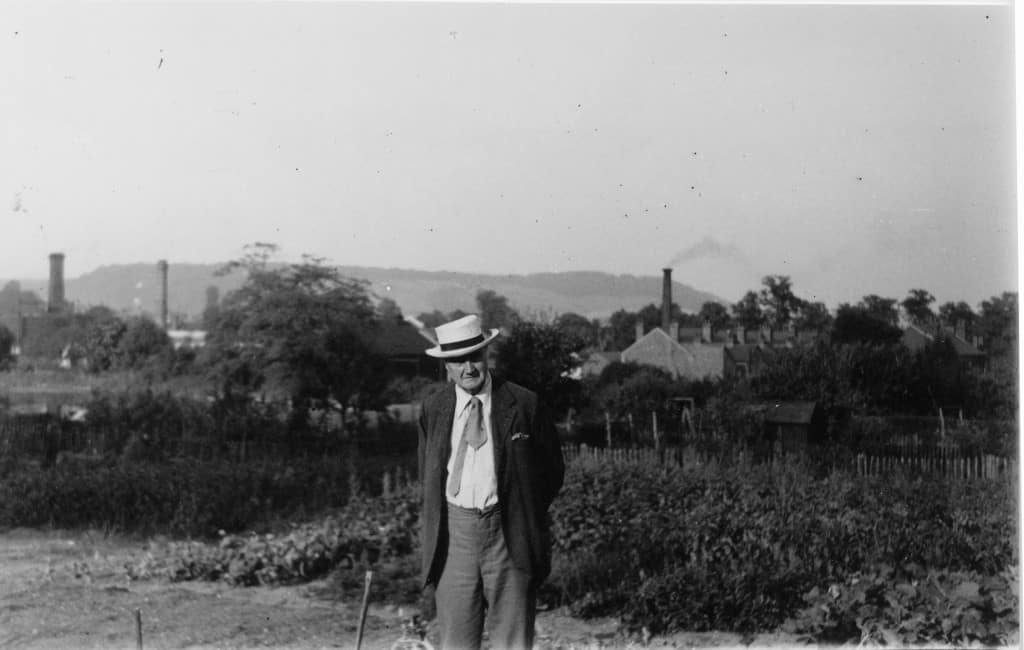 After some time in London the composer returned to the area in 1928. From 1933 to 1953 he lived at the White Gates just off the Westcott road. He played a large part in the life of the town. He was a prime mover in the Dorking and District Refugee Committee, and provided the music for the Abinger Pageant to raise funds for Abinger church. (EM Forster wrote the text.) He tried out ideas for his 5th Symphony in another pageant, written for the Dorking & Leith Hill Preservation Society. All his life he worked for egalitarian ideals and with the Leith Hill Musical Competitions he fostered musical participation of the highest quality for the whole community, rich and poor.
With neighbour Lucy Broadwood, Vaughan Williams was in the vanguard of efforts to preserve folk traditions. He recorded local gamekeepers and labourers, motivated by the chance of 'picking up some rare old ballad or an exquisitely beautiful melody, worthy, within its smaller compass, of a place beside the finest compositions of the greatest composers'. Themes from the traditional songs from all over the country (including Surrey) found their way into his own compositions.
Ralph Vaughan Williams is one of the best loved composers. His 'Lark Ascending' (1920), suggested by a poem by George Meredith of nearby Box Hill, is frequently voted Britain's favourite piece of classical music.
The following book is available from the Museum's online shop.
Vaughan Williams in Dorking by Celia Newbery
This booklet is 42 pages long with black and white photographs and drawings.
The booklet is priced at £6.00
Further reading on Ralph Vaughan Williams
RVW: A biography of Ralph Vaughan Williams by Ursula Vaughan Williams
Ursula Vaughan Williams's intimate and detailed biography of her husband used much material not hitherto available to scholars to produce a balanced and judicious portrait. It is now made newly available as a Clarendon Paperback.
The Cambridge Companion to Vaughan Williams (Cambridge Companions to Music) by Alain Frogley
This volume brings together a team of leading scholars, examining all areas of the composer's output from new perspectives, and re-evaluating the cultural politics of his lifelong advocacy for the music-making of ordinary people. Surveys of major genres are complemented by chapters exploring such topics as the composer's relationship with the BBC and his studies with Ravel; uniquely, the book also includes specially commissioned interviews with major living composers Peter Maxwell Davies, Piers Hellawell, Nicola Lefanu and Anthony Payne. The Companion is a vital resource for all those interested in this pivotal figure of modern music.
Vaughan Williams (Faber Finds) by Simon Heffer
Fifty years after his death in 1958, Vaughan Williams' reputation is greater than ever before and there is a resurgence of interest in his music. Re-issued to coincide with this anniversary, Simon Heffer's perceptive book lends weight to the increasingly compelling case for Vaughan Williams' recognition as the most important English composer of the twentieth century.
'A vivid and appealing picture of an irresistibly likeable figure … I enjoyed this little book enormously.' Spectator
English Folk Songs (English Journeys) by Ralph Vaughan Williams
This collection is filled with songs that tell of the pleasures and pains of love, the patterns of the countryside and the lives of ordinary people. Here are unfaithful soldiers, ghostly lovers, whalers on stormy seas, cuckolds and tricksters. By turns funny, plain-speaking and melancholic, these songs evoke a lost world and, with their melodies provided, record a vital musical tradition.
Letters of Ralph Vaughan Williams, 1895-1958 by Hugh Cobbe (Editor)
The book comprises a selection of some 750 letters of the composer, Ralph Vaughan Williams, selected from an extant corpus of about 3,300. The letters are arranged chronologically and have been chosen to provide a cumulative pen-picture of the composer in his own words. In general the letters reflect VW's major preoccupations: musical, personal and political.