by Peter Brown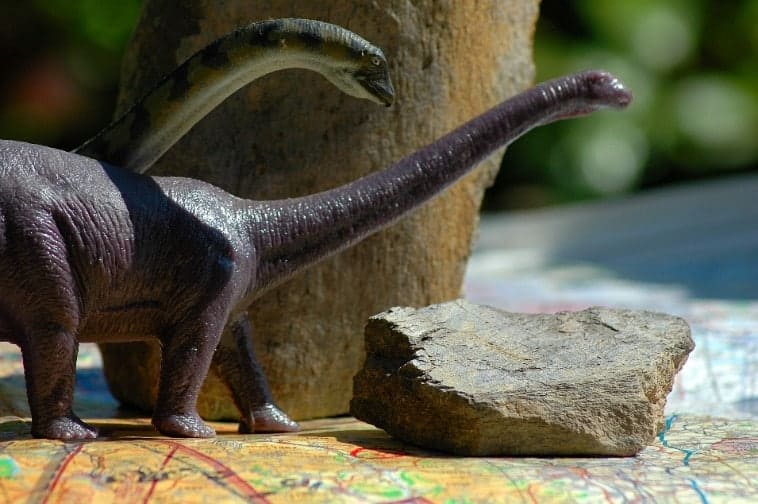 We all have personal treasures that connect us with the people and places we have experienced over the years. Objects, diaries, photograph albums and sketches all have their stories to tell. They are part of who we are. Now is the perfect time to write down their stories for our children and grandchildren.
Like many of Dorking Museum's enthusiasts, I have a collection of objects housed in a cabinet at home. Some are from childhood, many are from travels, all were amassed during one of the most exciting periods of discovery and change the world has ever known. There is no overarching theme to the contents, so a longbow arrowhead sits alongside the shell of a horseshoe crab and a blade from an English Electric gas turbine.
These objects are more than souvenirs – they are personal connections with real worlds past and present and some of the incredible and kind people I met along the way.
A few years ago, my son suggested that I write down the stories behind the objects so he would always remember what they are and understand why they mean so much to me. I suspect Alex also thought it was part of my post-career therapy to keep me out of trouble when I took my retirement! Whatever.
Writing the account turned out to be something of an eye opener because, as I took a second look at the objects and reflected on the stories, I began to see links between them – connections over time. Specimens of Blue John stone, chipped from a seam in Castleton during childhood, are linked to some unusual volcanic rocks I picked up recently from lava flows in northern Iceland. A book of astronomical observations, drawn at the telescope as a teenager, led to a lifetime of interest in space and, ultimately, to meet the men who walked on the Moon. It began to reveal how the influences of family and friends in our early years can be nurtured and focused to fulfill lifelong dreams.
Confined to our homes, as we are until Covid-19 has run its course, this is the opportunity to revisit your personal treasures and record the stories behind them. It is time to get writing!
………..
Alex eventually persuaded me to publish my account, which I duly did some years ago.
This is the mischievous tale behind just one tray of objects in my cabinet of curiosity at home in Wotton.