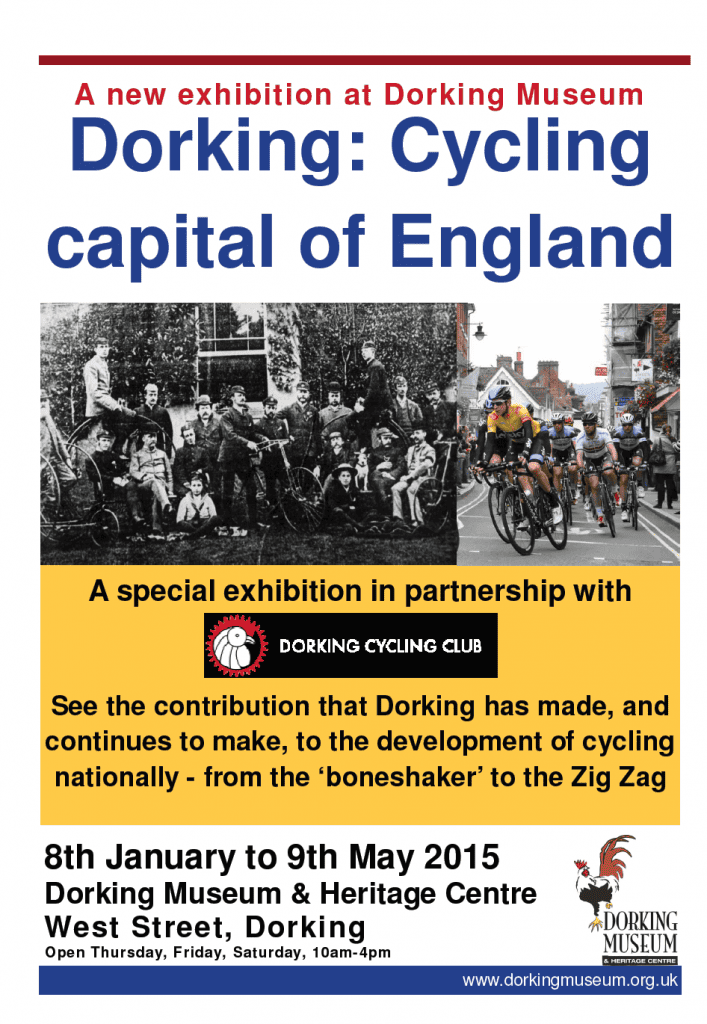 Dubbed by some as the 'cycling capital of England', Dorking has been at the forefront of both leisure and competitive cycling from as early as the 1890s, when the countryside around Dorking was a magnet for cyclists.
It has become more popular than ever, thanks to the world famous Zig Zag road of Box Hill featuring prominently in the London 2012 Olympics.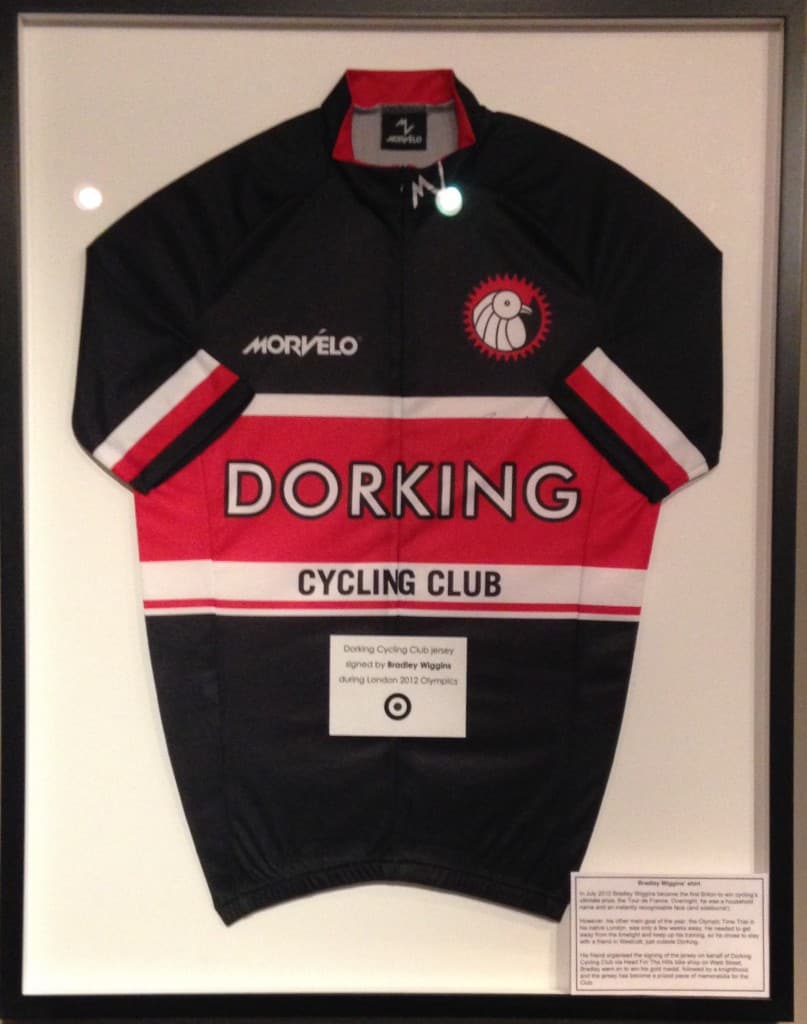 The exhibition features contemporary information, photos and exhibits, provided by Dorking Cycling Club (including a Dorking Cycling Club shirt signed by Bradley Wiggins), alongside the earlier history of cycling in Dorking.
From the early 'bone shakers' to the popularity of cycle touring clubs and summer camps. The development of cycle road racing from the illegal races of the 1920s to the 2012 Olympics.
For full information click on each link
The Exhibition ran from Thursday 8th January 2015 – Saturday 9th May 2015.
Read what the media had to say about our Exhibition