The following photographs were sent to us by Jayne Simms. She is researching her Spencer family history. Helen Elizabeth (Nellie) Spencer was employed as a Domestic Nurse in Holmwood.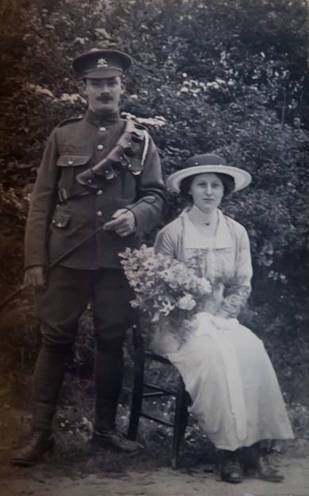 Helen Elizabeth [26) (Nellie), 4th child of Frederick and Emma Elizabeth, born at Stockrydons on 8th January, 1892 and baptised at St. Peters, Newdigate on the 31st July, 1892.  In the 1911 census Nellie is recorded being a Domestic Nurse at Lincoln Lodge, Horse Hill, Horley, Surrey.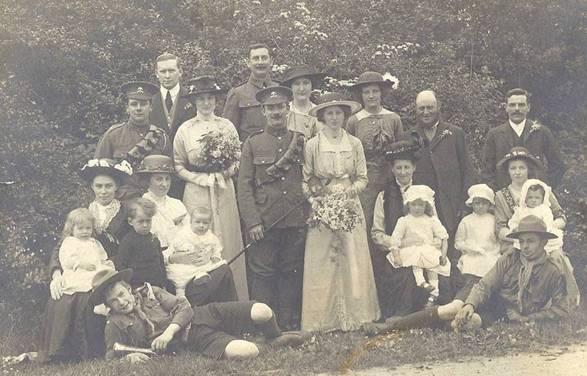 Nellie married Herbert Mason (aged 28) a Private in the Queen's 9th Lancers on the 15th May, 1915.  Herbert had previously been recorded in the 1911 census as a domestic groom working at Redlands Stables in Holmwood, the home of Col. Henry Helsham-Jones.