Schools and Learning Visits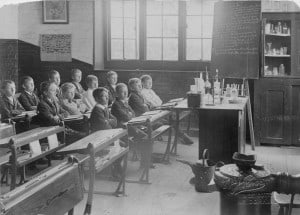 Our schools' education programme works to bring the museum's history collections alive so that school children throughout the South East region can be inspired to learn about and engage with Dorking's fascinating story.
Making the museum more accessible to all is important to us, so that everyone has equal opportunity to learn, enjoy and be inspired.
Discover Dorking: Dorking's Story Through Time – a  museum-based session making use of artifacts, displays, stories, role play and costume, taking children through 800 years of Dorking's History.  Explore our 500 year timeline here. 
Dorking in Person – a loan box to use before or after a museum session, or as a stand-alone resource
Discover Dorking Loan Box – for classroom use
Check out our new Rocks and Fossils Loan Box, designed to support the Upper and Lower Key Stage 2 Science Curriculum. 
We are pleased to be able to offer much improved local history resources for schools use.  After consultations with local teachers and several pilot sessions, these resources are now available to book.  Please contact admin@dorkingmuseum.org.uk for more information.
School visits:
Class visits to the museum can be general tours or focused on a specific topic area.  Each trip can be tailored to your year group and course needs.  Our aim is to make the visit as interactive and hands-on as possible.  Our spaces are limited, so depending on class size, it may be necessary to split your class in two with half in the Museum and half in the Archives. This arrangement works particularly well with the Victorian Dorking and the Dorking in WW2 topics, as there are displays, costumes and handling objects to explore in the Museum and material such as photos, maps and documents in the Archives, all designed especially for these sessions.
If you do not find the information you are looking for here, please email or phone the Museum.
Loan boxes:
Loan boxes are an effective and affordable way of bringing the museum into your classroom.  Our loan boxes contain some or all of the following:  historic Dorking photographs, real and replica objects, photos of; and information on the period objects,  items of costume, maps,  information sheets and suggested activities. They are designed to support teaching and learning of National Curriculum topics.
Our loan boxes are an excellent means of supporting a range of Local History studies.  Dorking's Story Through Time – Local History Loan Box is packed with resources that are based on the Museum's exhibitions and displays.
Please click on each link for further information and contents of boxes
Dorking's Stories – World War One.
Dorking's Story Through Time – Local History Loan Box
To compliment and extend the information found in the loan boxes – please take a look at our Exhibition pages. 
The boxes can be borrowed for a period of a half term.  It is the responsibility of the borrowing school / teacher to collect and return the loans box.
Charges for school and other youth and community groups are as follows:
Loan Boxes £10.00 per half term
School, youth and community group visits to the Museum – £1.00 per child with £15.00 minimum. Accompanying adults are free.
Additional teaching and learning resources may be available in our archives.  Please contact the archivist.